Fair Oaks Ranch Neighborhood Of Canyon Country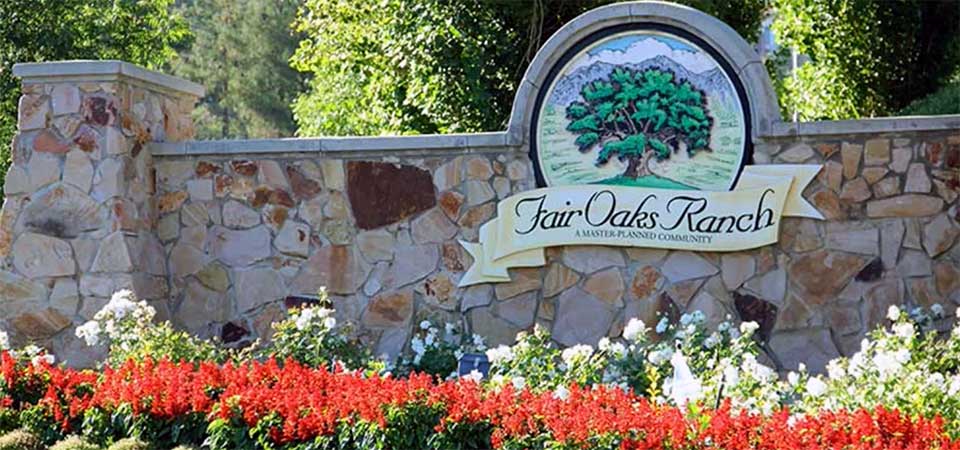 Developed in the mid 2000's, Fair Oaks Ranch is a master-planned community located just east of the 14 freeway and south of Via Princessa. Over the years Fair Oaks has become one of the most popular neighborhoods in Canyon Country! Scroll down to see listings of homes for sale, watch the video and find out more.
Community Theme
Contemporary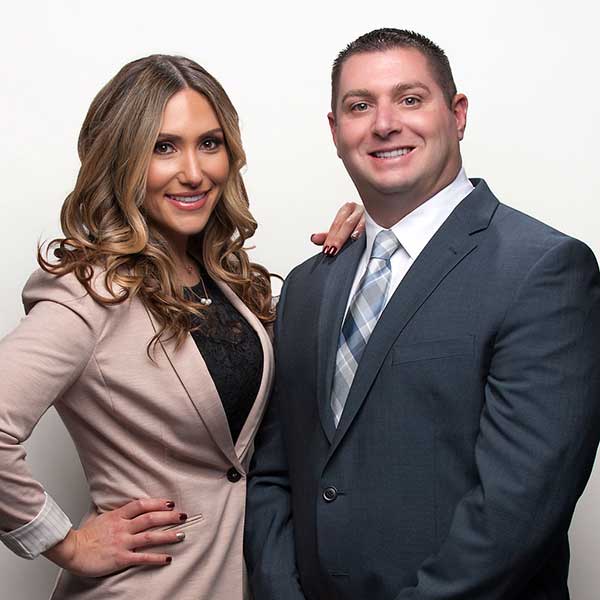 Fair Oaks Ranch Report By
Matt & Meray Gregory
Email Us: [email protected]

As local REALTORS®/Brokers, AND lifelong Santa Clarita residents, we have extensive experience providing real estate services in Fair Oaks Ranch.

Your Fair Oaks Ranch REALTORS®
DRE# 01463326
DRE# 01831112
Fair Oaks Ranch Community Video
Fair Oaks Ranch Community Overview
Fair Oaks really is quite lovely. Many of the homes are larger and generally, it feels like there's little more elbow room than one might find in neighboring communities. In fact, some of the locals might say, Fair Oaks rivals some of the most popular neighborhoods in all of Santa Clarita.

Homes and Condos in Fair Oaks
The homes throughout Fair Oaks run a touch larger than the norm. They are sized from approximately 1,800 sq ft, to almost 4,000 sq ft. Although most homes are single family are houses, there are also some great condos at Heather Ridge where prospective buyers will find an array of 2 + 2 units. Then, if looking for a condo with more space, you might just luck out and find a great 3+2 with over 1,300 sq ft. There are also apartments located over at The Oaks.
Community Amenities and Local Conveniences
Residents enjoy a wonderful community recreation center, a local large neighborhood park, a centrally located grade school, nearby shopping, dining and easy access to the 14 freeway. Depending on the location, some homeowners even enjoy mountain views, right from their doorstep.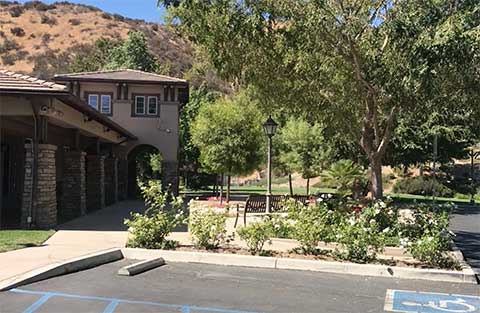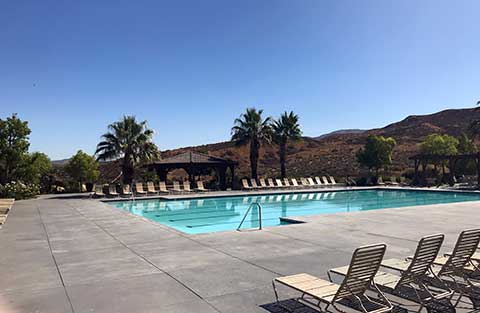 Amenities in Fair Oaks Ranch
There's a private community recreation center/clubhouse with areas that can be reserved for special events. There's also an amazing junior olympic sized pool, hot tub, playground and barbecue areas. Also, the 6-acre park is a great place for the kids and adults alike, with basketball courts and more! Nearby Santa Clarita attractions include the Aquatics Center, Castaic Lake, public and private golf courses and Six Flags Magic Mountain. It's all just a short drive from Fair Oaks Ranch!
Fair Oaks Ranch Park
Fair Oaks Ranch Park a popular spot for all the locals and a perfect way to spend an afternoon. The park consists of about six acres and includes a full size basketball court, sand volleyball and acres of greenbelt. There is a wonderful playground for the kids with some safe play equipment. Visitors enjoy a shaded pavilion, restrooms, picnic tables, barbecues, park benches and a pedestrian pathway.
Another nice nearby park can be found at Canyon Country Park, just a few minutes away.
Schools & Local Conveniences
There are 2 nearby elementary schools including the Fair Oaks Community School and Golden Oak Community School. Both serve the K-6 students. The closest junior high is La Mesa Jr. High and Golden Valley High School is just next door to La Mesa.
William S. Hart Unified School District administers all the high schools and junior high schools in Santa Clarita. We always recommend confirming all school boundary information with the school district as it's continually changing.
Shopping and Entertainment
There's plenty of nearby convenience shopping as well as grocery stores, pharmacies, fitness centers and automotive services. Costco is very close by. Just a few short miles away is a large shopping center that includes, Sam's Club, Rattler's Restaurant, Walmart, Dick's Sporting Goods and more. Don't forget, the Valencia Town Center Mall is only about a ten minute drive! There is also a movie theater in Canyon Country.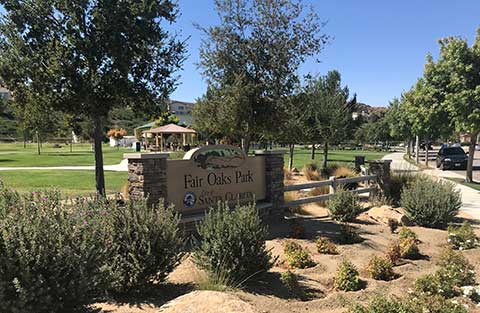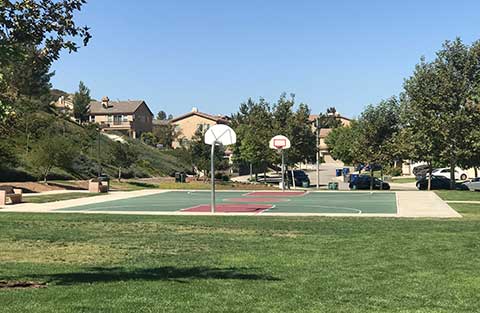 Homes for Sale in Fair Oaks Ranch of Canyon Country
If searching for a home in a terrific community, the Fair Oaks Ranch neighborhood is a wonderful option. Click the blue button to view current listings.
Map of Neighborhoods In and Around Fair Oaks Ranch
Overview of Homes
The first neighborhoods were built in around 2000 starting with the Cedar Creek and Hunters Ridge subdivisions. The Heathstone subdivision is the newest and finished up around 2008. Except for the Heather Ridge condominiums, all the neighborhoods consist of single family or detached 3, 4 and 5 bedroom homes. They range in size from about 1,800 SF found in Glenbrook, to over 4,000 SF, which can be found in the Fairmont neighborhood.
Confusion Over the "Fair Oaks Ranch" Community Name
It's a bit confusing and it really does NOT matter, but everyone refers to all the neighborhoods shown on the map as Fair Oaks Ranch. This makes sense because as we enter the community the sign says "Fair Oaks Ranch". The fact is, if you try doing a MLS search for Fair Oaks Ranch in Canyon Country, there will be no results. Why? Because the local MLS refers to this area as Canyon County 3. All of us locals just call it what it is, "Fair Oaks Ranch".

Descriptions of Neighborhoods in Fair Oaks Ranch
Cedar [email protected] Oaks: Built around 2000, Cedar Creek consists of all single family homes sized from approximately 1,800 sq ft to 3,000 sq ft. Most homes are sized from 2,000 to 2,500 sq ft with 3 to 5 bedrooms. Always verify, but the homes here have a low HOA cost and NO Mello Roos!
Crestview: The houses here are sized large and almost all are over 3,000 sq ft with 5 or 6 bedrooms. Crestview was built from 2010 to 2013. There is a monthly HOA and annual Mello Roos.
Fairmont: Mostly developed from 2006 to 2007, Fairmont is situated at the very top of the community. Most homes are sized from approximately 3,000 to 4,000 sq ft and come with 4 or 5 bedrooms. As with most neighborhoods here, there is a Mello Roos and HOA.
Glen Brook: Developed in the early 2000's, Glen Brook consists of homes sized from approximately 1,800 to 2,500 sq ft with 3 or 4 bedrooms. Near the 14 freeway. Yes, there is a HOA and Mello Roos.
Hearthstone: Most of the homes here are sized from around 2,200 to 2,700 sq ft with 3 or 4 bedrooms. Built around 2006 or 2007. There is a low cost HOA but you'll need to double check on the Mello Roos!
Heather Ridge (Condos): This condo complex was built in 2007. The units are quite nice and sized from 1,022 to 1,339 sq ft with 2 or 3 bedrooms. Amenities include a gated entry, clubhouse, pool, hot tub, barbecue, sports courts and more.
Hunters Ridge: Mostly built from 1999 to 2000, Hunters Ridge consists of single family homes sized from around 2,185 to 3,542 sq ft. Each home comes with 4 or 5 bedrooms with a few 3 bed homes here and there. There is a HOA and probably no Mello Roos. Be sure to VERIFY!
Livesmart: A very small group of 4 bedroom homes built around 2012 sized from approximately 1,800 to 2,200 sq ft. Some have great views! The homes here also come with a Mello Roos and monthly HOA cost.
[email protected] Oaks: This is the largest neighborhood Fair Oaks Ranch. Includes homes sized from approximately 1,846 up to 3,500 sq ft. Mostly built from 2004 to 2006. Yes, there is a monthly HOA and annual Mello Roos.
Oak Crest: Includes large, 5 and 6 bedroom homes all sized over 3,000 sq ft. HOA, Yes. Mello Roos, Yes. If planning to buy, be sure to verify everything, including the possibility of other hidden bond assessments!
Oak [email protected] Oaks: Built in the early 2000's, this neighborhood consists of mostly 4 and 5 bedroom homes of various sizes. There is a HOA but have your agent double check the Mello Roos because some homes here might not have one. Or it may be due to expire!
Woodglen: Developed from 2005 to 2007, Woodglen consists of 3 and 4 bedroom homes sized from 2,071 to 2,554 sq ft. There is a HOA and Mello Roos!