The Toscana Neighborhood in West Creek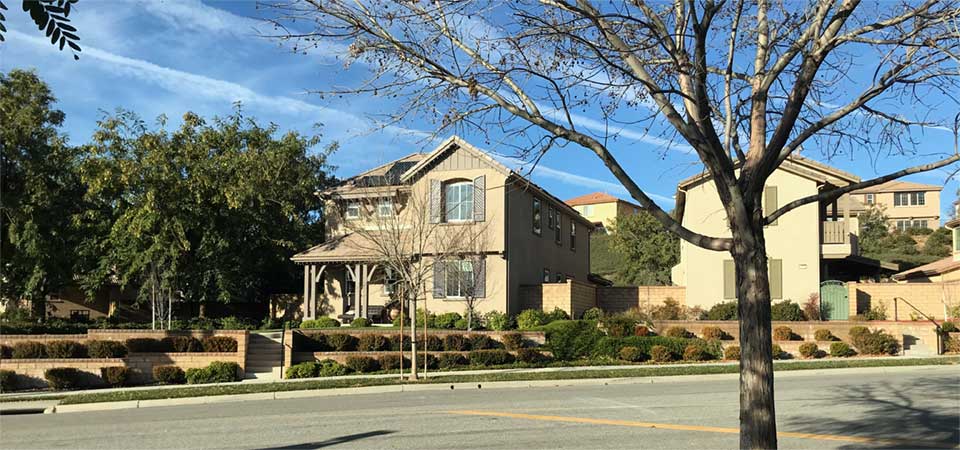 The development of this Toscana neighborhood spanned over several years, from around 2008 to 2018. The neighborhood is situated within Valencia West Creek. When Toscana first opened for sales, the collection of homes sold fast and furious and there was a waiting list for new homebuyers. Today, Toscana is more popular than ever, so if you hope to buy in this area you can expect competition from other buyers.
The Toscana neighborhood collection is located on the map in the northern portion of Valencia just south of Copper Hill Drive on both sides of West Creek Drive.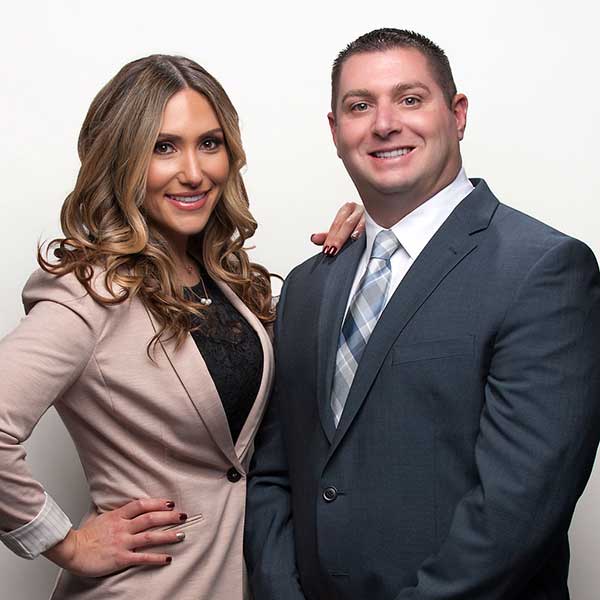 Toscana Neighborhood Presented By
Matt & Meray Gregory
Email: [email protected]

As Valencia REALTORS®/brokers, AND residents, we have the expertise & local knowledge to help everyone buy or sell homes.

Your West Creek REALTORS®
DRE# 01463326
DRE# 01831112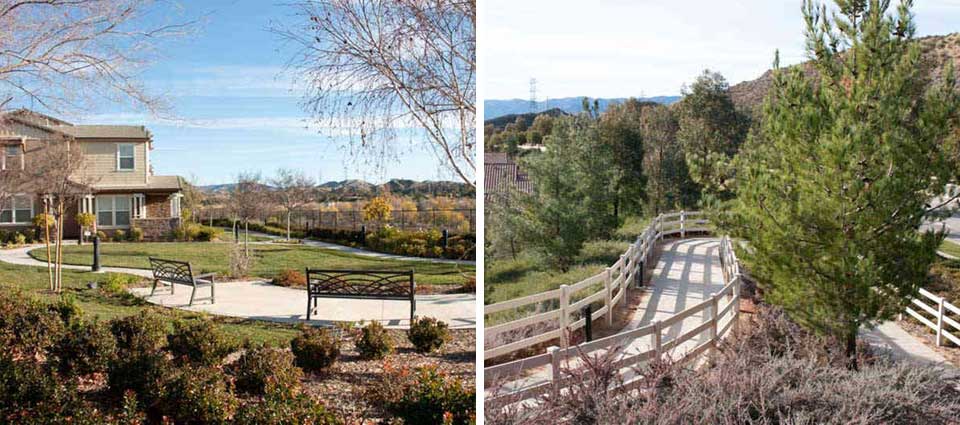 Toscana of West Creek Community Overview
The Toscana Collection consists of two story homes available in at least three different types and sizes. The builder utilized a good number of green technology features and charming, eye catching exteriors with French, Tuscan and Cottage influenced detailing. Many of the interiors come with ceramic tile at the entry, kitchen, laundry and bathrooms, and wall to wall Mohawk® carpeting throughout.

If you don't find that one perfect home you've been hoping for, consider expanding your search and have a look at more popular Valencia communities.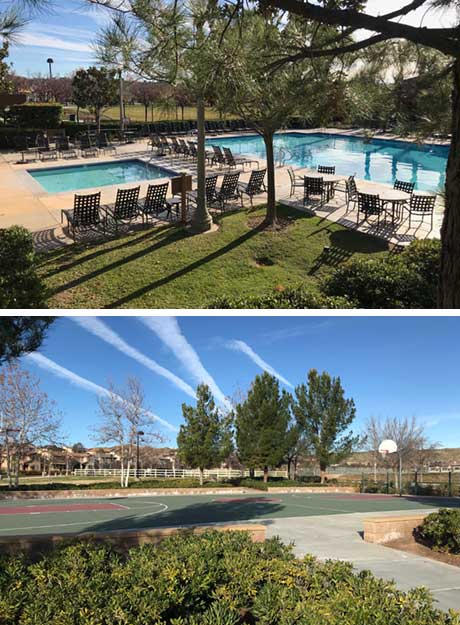 Toscana neighborhood homeowners have use of the same terrific amenities available to all West Creek residents. There's also West Creek Park situated directly in the community. Residents love the neighborhood clubhouse, swimming pool, kiddie pool and hot tub. There is also a basketball court, playground and the paseos which connect to the developed Santa Clarita trail systems.
If you're not familiar with the trail systems in Valencia, you're in for a treat. West Creek and Toscana is kind of a trail intersection, all centered at West Creek Park. From there, those traversing the trails can go any number of directions.
HOA and Mello Roos
All homes come with an HOA and most require a Mello Roos tax. There are a few Toscana homes without a Mello Roos, but it's difficult to understand exactly why one Toscana home has a Mello Roos, while the house down the block has none? Of course, it's very important to always verify the amounts before making an offer to buy.
Toscana Neighborhood Schools & Local Conveniences
The nearest high school is Valencia High School and the middle school is Rio Norte Junior High. Rio Norte is directly within the community. Both schools are part of the William S. Hart School District. The nearest grade school is West Creek Academy which is part of the Saugus Union School District.
Children can safely walk across Copper Hill Drive using the pedestrian bridge connecting to West Creek Academy.
Links to School Boundary Maps
Boundary Maps for Saugus Union School District
Convenience Shopping & Dining
There are a variety of options for shopping and dining. There's a grocery store in the Tesoro Village shopping center located within a half mile up the road. Then, going down the hill there's a Walmart, on one side of the street and an office depot shopping center on the other side. Other locations include Albertsons, Circle K with Gas Station, Jersey Mike's, Great Clips, Mail Center, B of A in Store, Nail Salon, Cleaners and more.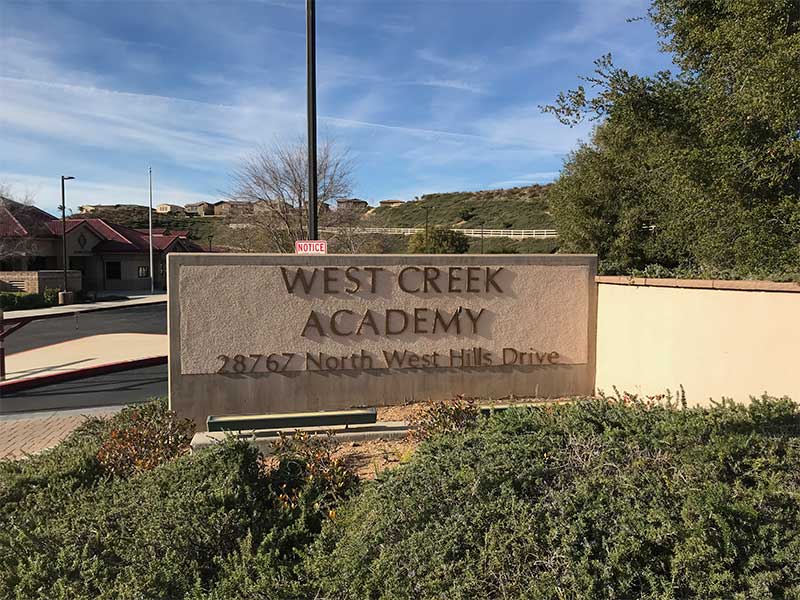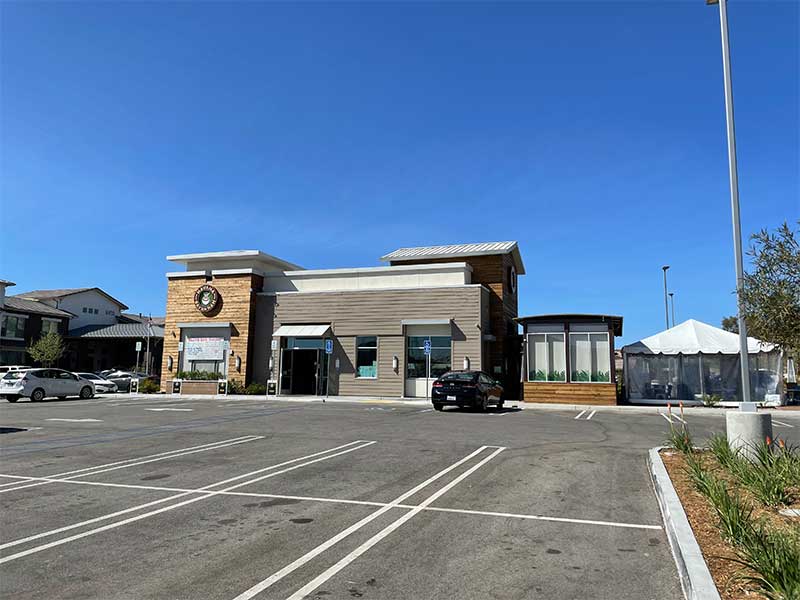 Toscana Collection Homes For Sale – Includes ALL of West Creek
The Toscana neighborhood is just one of the West Creek subdivisions and chances are, there are no Toscana homes on the market at this time. Click the View ACTIVE Listings button below to see homes for sale in all of West Creek.
Toscana Collection Home Types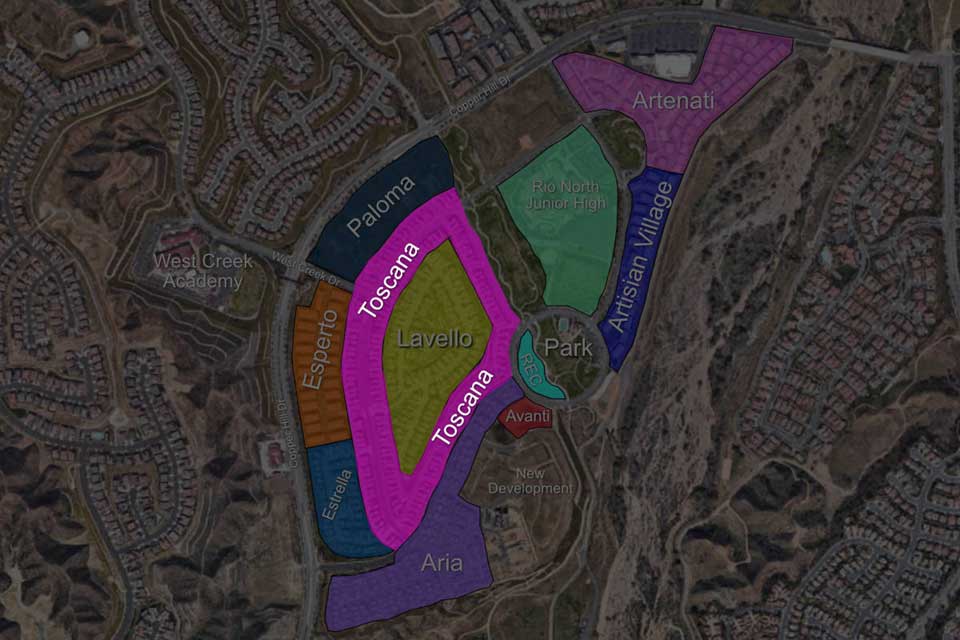 The three home types displayed above were originally offered by the builder upon completion of the first phase. There have since been more floor plans, but as you drive through the neighborhood many homes will be similar to the types shown above.
Toscana West Creek Neighborhood Residence 1
Residence 1 – 4 bedrooms, 3 bathrooms, upstairs laundry, two bay garage with additional parking. 2,156 SF and the pricing originally started at $460,250.
Toscana West Creek Neighborhood Residence 2
Residence 2 – 4 bedrooms, office, tech area, 3 bathrooms, upstairs laundry, two bay garage with additional parking. 2,467 SF and the pricing originally started at $485,750.
Toscana of West Creek Neighborhood Residence 3
Residence 3 – Separate living and dining, 4 bedrooms, office, loft, 3.5 bathrooms, upstairs laundry, two bay garage with additional parking. 2,781 SF and the pricing originally started at $520,000.
Some Toscana Homes Have NO Mello Roos
You might be surprised to learn, not all homes here come with a Mello Roos. Most do, but there are a few with no Mello Roos. This might explain a fluctuation in home prices when comparing one listing with another.
Considering Selling or Buying a Toscana Collection Home?
Please contact us to schedule an appointment. Perhaps we might be a good fit and with us, there's NEVER any sales pressure, whatsoever.