Arbor Park Condos for Sale
Discover the classic, Arbor Park condo neighborhood located at the base of the Summit community in the "Heart of Valencia" of Santa Clarita. Located on the map just west of McBean Parkway and north of Arroyo Park Drive. This is a lovely neighborhood but if interested in buying a home here please know, they can be hard to come by. If interested, we offer plenty more SCV condo neighborhood reports available on this site.
693 – 1,537 SF
Condo Sizes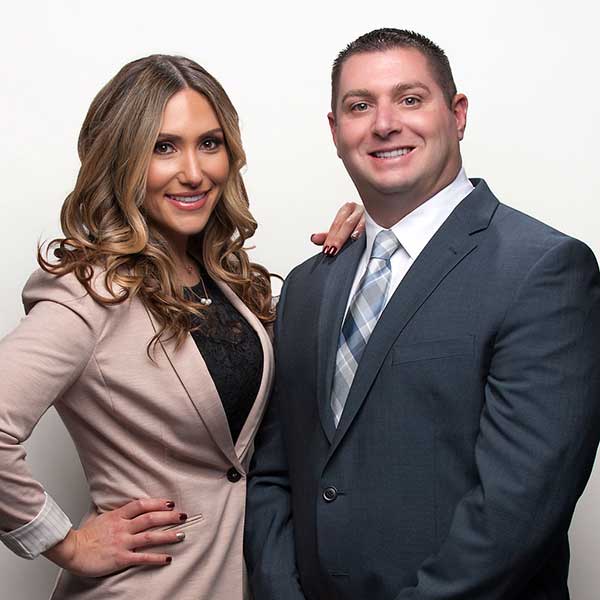 Arbor Park Condos Report By
Matt & Meray Gregory
Call or Text us at 661-713-4799

As long time Valencia REALTORS®/Brokers, we have first hand information about Arbor Park and many other communities. Schedule a consultation today.

Your Local REALTORS®
DRE# 01463326
DRE# 01831112
Overview of Arbor Park
Built in 1986, these condos are true classics and sized from 693 sq ft up to about 1,537 sq ft. There are the variety of condo types available. Generally, the units are available with 1 or 2 bedrooms, although there are a few 3 bed units. The 1 bedroom units are 693 to 760 sq ft. The 2 bed units are sized from 836 to 1,252 sq ft. Also, don't automatically write off the smaller units as being too small. Take a look, because the space has been maximized and you might be surprised. The architects made good use of space as evidenced by the use of spiral stairs, common in many of these units.
Most Arbor Park condos come with an enclosed garage and the common areas are nicely landscaped and very well maintained. Looking at the exteriors, it's an outstanding example of how a well managed HOA contributes to the overall property value by providing regular maintenance to the buildings and common areas.
If planning planning to buy a home anytime soon, be sure to download our free home search app, suitable for all smart phones and tablets.
Arbor Park Amenities & Conveniences
The Arbor Park condo community is a true classic and has a beauty all it's own! The environment is peaceful, serene and the common areas are welcoming. The shared amenities include a nice pool, spa, and the community connects to Summit Park, amazing trails and of course, the paseos of Valencia. Residents can cross McBean Parkway using the pedestrian bridge and easily walk to plenty of shopping and dining at Granary Square.
Condos For Sale in Arbor Park & Surrounding Areas
Since this is a smaller community, we've included all condos & townhomes for sale in the "Heart of Valencia". This INCLUDES Arbor Park. We only display ACTIVE LISTINGS, so if no listings are displayed, then there are none currently available.
As a plus for those buying their first home, there's a good chance the Arbor Park condos are approved for FHA financing. When we last updated this neighborhood report, the complex was approved for FHA until 10/5/23. See the complete list of condo complexes approved for FHA financing.
Sorry we are experiencing system issues. Please try again.
Map of Arbor Park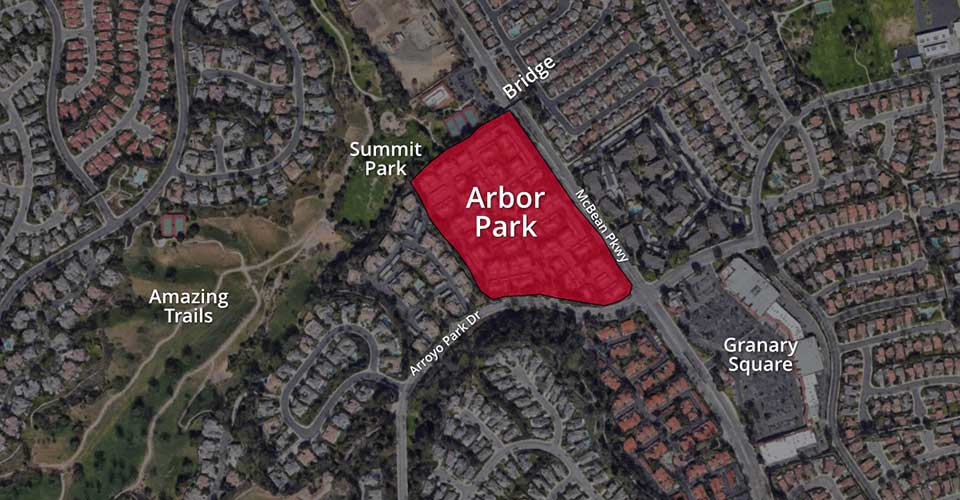 Find maps to more condo and townhome communities within the local vicinity.
Canyon Country Mapped Locations