Finding a Kid Friendly Home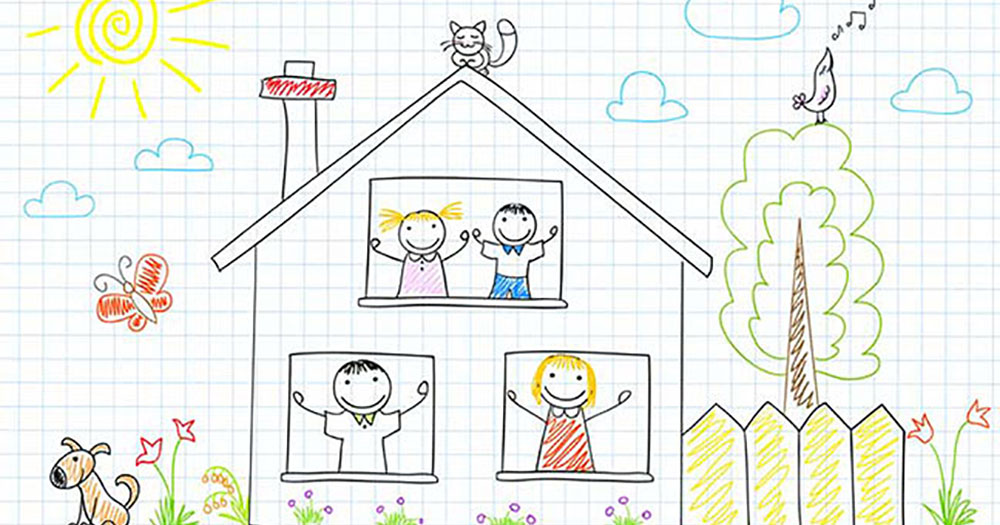 If you're in the market to buy and trying to find a kid friendly home, it's not as easy as one might think. Also, if you've never done it before the choices may not be so obvious. In fact, some might be surprised at how much there is to consider when searching for and buying a home for the family. Certainly, location always remains the number one consideration, but if you have small children there's much more. Then throw in the grade school children or older teens and finding a child friendly home becomes a difficult task. Thankfully, it's not all that bad and certainly doesn't have to be a shot in the dark!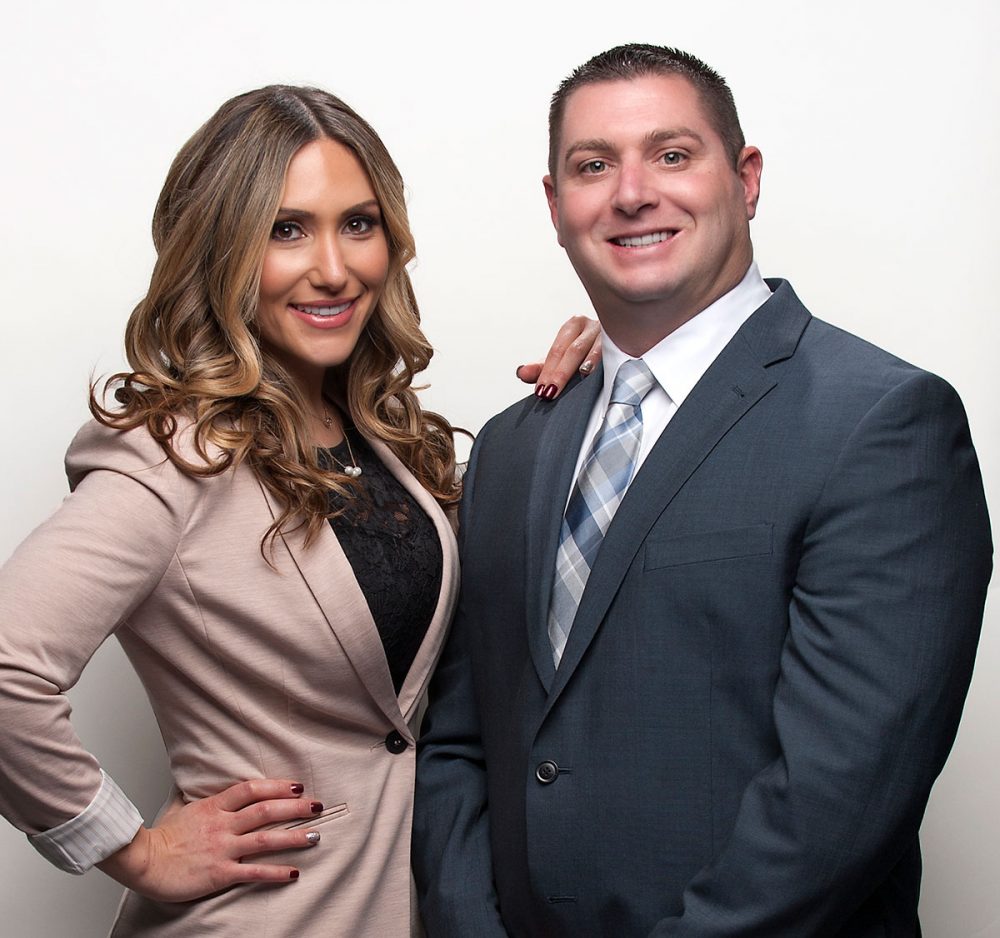 Local REALTORS®
Matt & Meray Gregory
[email protected]

Matt & Meray Gregory are both Brokers and ABR® REALTORS® at the Gregory Real Estate Group. When you're ready to buy your next home, contact us. Never any sales pressure, whatsoever.

Your Local REALTORS®
DRE# 01463326
DRE# 01831112
ABR®, ABRM, SRES®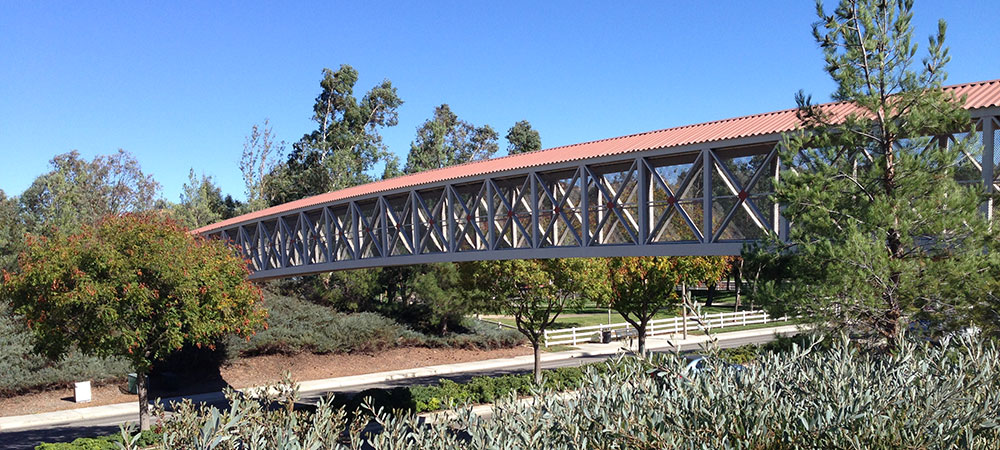 Consider Local Logistics
Based on our personal and professional experience in real estate, we offer the following tips to help you find or identify a kid friendly home.
Streets – Obviously, it goes without saying to avoid busy streets. We also suggest avoiding a home on a hill or any street with a blind curve approach to the home. Ideally, choose a home in a quiet neighborhood, on flat ground on a cul-de-sac. Remember back when you were a child? Playing ball or riding your bike. We've all seen children dashing out into the street without looking. That's just what kids do! As adults, we do our best to protect our children from themselves. At the same time, they need to learn, so it's a fine line.
Kid Friendly Neighborhood – Of course, you'll want the neighborhood to be kid friendly as well. Try finding a community with well maintained common areas, community pools, recreation areas and safe developed trails for bike riding and walks. As an example, most Valencia communities have beautiful pedestrian bridges, safely connecting neighborhoods to each other, local parks and even the elementary schools. If you find a home and plan to make an offer, you might like to first spend some time in the neighborhood. Go for a walk while stopping along the way to meet the locals. Ask questions and get first hand answers. Believe me, you can't find this valuable information on Yelp or any other website, except maybe the one you're on right here.
Schools – Raising a family in a community with great schools is an obvious choice, but it's on the list anyway.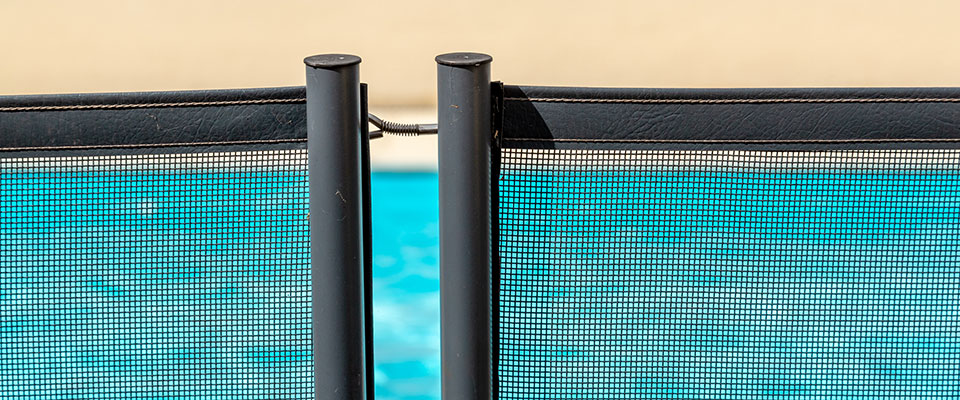 Home Feature Considerations
Swimming Pools – We all know swimming pools are great fun, but dangerous for children. If you buy a home with a swimming pool, child safety must be the primary objective. If the home does not come with a fenced in pool there are some great, lightweight options available and easy to install. Yes, your pool will lose some of it's beauty, but it's worth it. The type of fencing in the photo is inexpensive and works great.
Backyard – Nowadays it seems like the backyards are getting smaller and smaller. Also, if buying a condo, you rarely have more than a small patio or balcony. Still, it's nice to have a fenced in back yard for the younger kids to play without worrying about them running amuck in the neighborhood. Look for a backyard with a patio cover and/or shade trees. Also, every kid needs their own tree to climb, right? Right mom? What do you say?
Stairs – It's unfortunate, but small children and stairs don't mix. The ideal kid friendly home would be a single story, but often that's NOT an option. Still if choosing a two story you'll soon discover how inconvenient it is to open and close those portable gates. We highly suggest having your carpenter install an easy to open gate with a child proof latch. Preferably one gate at the top of the stairs and one at the bottom.
Bedrooms – Assuming you end up in a two story, go for a home with one bedroom downstairs as it will make your life easier. If you have a baby, it will be a perfect for naps and you'll also have a wonderful guest room for visiting friends and family members.
Bathrooms – As your family grows and the children get to their teens, you'll be desperate for plenty of bathrooms.
Garage – When buying a kid friendly home you'll want one with a large garage. Your storage needs will skyrocket and Dad would appreciate his own little corner of the garage for his guy stuff.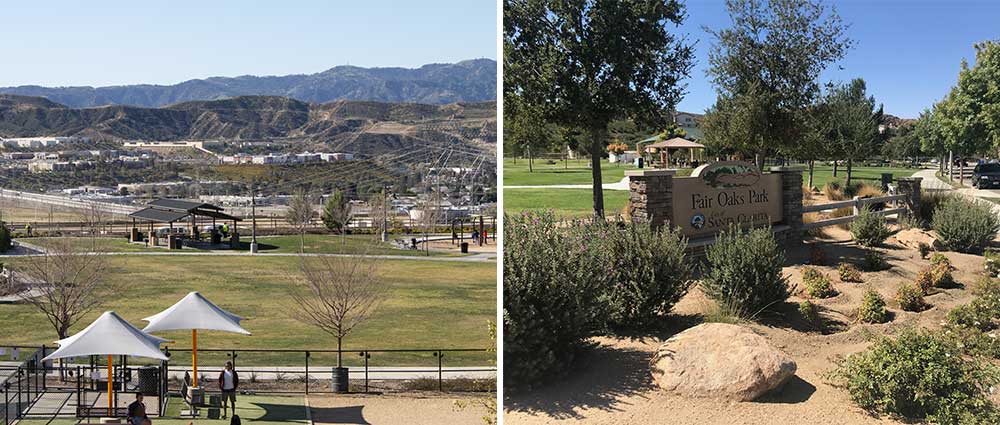 Local Activities
But Mom… there's nothing to do! At one time or another, all children complain about there being nothing to do. This has been going on for ages and it's doubtful to stop anytime soon. So, if planning to buy a kid friendly home you might as well go all the way. Certainly, there are some serious costs to consider when buying a home, but here are some other things to think about.
Local Parks
Many neighborhoods in our area of Santa Clarita come with a local park, usually next door or attached to each elementary school. The kids love visiting the park so it's a nice option to help keep the kids busy.
Community Activities
In some of the Valencia neighborhoods, the HOA associations host Saturday night outdoor movies and swimming leagues. It's great fun and a very inexpensive way for the children to get involved and do something other than play games on their phones.
Friends
Again, the kids turn into teens and eventually become social butterflies. I'm not condoning giving the family room to the teens, but it might be nice to have a room that can be used for just hanging out.
Family Members
Ideally, it would be beneficial to all if located nearby other family members. First of all, it's much easier to get help when needing a babysitter and children can never have too many grandparents, aunts, uncles and cousins to love them. Believe me, this really does make a difference.

Home Décor When Buying a Kid Friendly Home
There's still more to consider and we didn't even get into family friendly interior decor. You may have to give up some of the higher end designs and go for durability instead. Choose floor and wall finishes that can be easily cleaned or choose colors to hide the dirt. Yes, you'll need closet space, and larger bedrooms are helpful, especially if going for two kids in a room. What about window covering? I still don't understand why kids often bypass opening the blinds to open the windows?