Welcome to Santa Clarita Valley! The following is a list of Santa Clarita Utilities services, especially helpful for those moving into a new home. We update this page annually to help insure the contact information displayed below is as accurate as possible.
Gas | Electricity | Water | TV Cable | Internet | Trash | Public Transportation | DMV | Post Office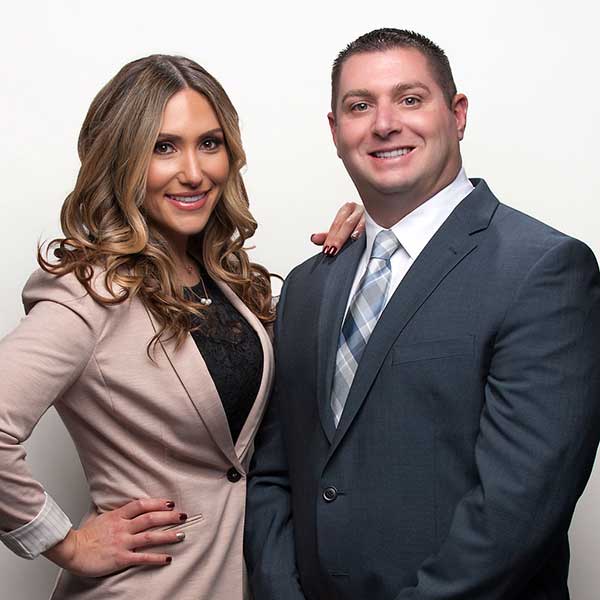 Utilities Information Provided Compliments of
Local Realtors & Brokers, Matt & Meray Gregory
Email: [email protected]

As Santa Clarita Valley REALTORS®/Brokers and lifetime residents, we have extensive experience and insights to help our friends and clients buy and sell their homes.

Your Local REALTORS®
DRE# 01463326
DRE# 01831112

Local Utilities | Contact Information | Santa Clarita
Gas and Electric Services
All natural gas services in SCV comes from Southern California Gas Company and the electricity will be from Southern California Edison.
Electricity: SCE – Move Center Link or 800-655-4555. Using the link is better than calling!
Gas: Southern California Gas – SoCalGas Move Tool.
Trash and Recycling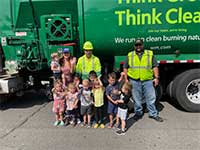 Waste Management handles most areas for resident's garbage in the City of Santa Clarita. This includes the hauling, disposal and the recycling. As of 2022 it costs over $75 every three months, but they seem to increase that cost a few bucks each year. They actually do a pretty good job of it and the crews are a friendly bunch. In the adjacent photo, a home child care provider was taking the kids for a walk doing their favorite activity, following the trash truck. The workers were kind enough to take a moment from their day to pose for a pic.
Waste Management Industries
661-259-2398 or 661-947-7197
E Mail [email protected]
Web – Waste Management Industries
We understand Burrtec is also handling some areas so you may need to confirm this information. Their contact information is:
Burrtec
661-222-2249
E Mail [email protected]
Web – Burrtec
Water Service
All of Santa Clarita is served by SCV Water. Depending on location, your account will be managed by one of three divisions as listed below. In North Valencia we are served by the SCV Water – Valencia Division. Although it's NOT clear by looking at their website, they also provide water for Castaic.
Important Note: As of May 2022, SCV residents have once again been asked take steps to conserve water during the current drought conditions. Learn more and see our tips for saving water in your Santa Clarita home.
What About Cable, Internet, Transportation and the Dreaded DMV?
Television Cable and High Speed Internet Services
There are two companies who currently have agreements with the city and provide cable service for Santa Clarita residents. These are AT&T and Spectrum/Time Warner. There are also satellite type options such as the Dish Network and Direct TV, but there is no existing prearranged city contract in place. We have personal experience with DirecTV, Time Warmer and AT&T and they each have their own pros and cons. None of them are perfect!
AT&T: (800) 288-2020
Time Warner Cable: Now also called Spectrum.
Spectrum – 1-844-452-8952
Time Warner – 888-TWCABLE or 888-892-2253.
DirecTV: Now Owned by AT&T: (855) 448-3473
Dish Network: (833) 974-0292
Some residents like the satellite services of either the Dish Network or the DirecTV, so it's probably worth investigating. Our feeling is, it's getting too expensive to purchase these services and there are a number of less expensive online options available. Also, many are now skipping cable or satellite TV completely, just getting internet service and just streaming services such as Peacock, Netflix, Hulu and a bunch more.
The Department of Motor Vehicles
There is only one location in Santa Clarita. Located in Newhall – (SW Corner of Lyons and Newhall Ave)
(800)777-0133
Visit the DMV Website for Address
Public Transportation
There are plenty of buses that will take you throughout SCV and to the neighboring cities. Here's the link for more information. There's even a trolley for special events, regular shopping trips, excursions to Magic Mountain and such.
Santa Clarita Transit
Post Office Locations
Need to set up new mail service or find a post office? Go to the link below to search for the nearest location.
Find Post Office Locations