Obtaining a Home Loan at 10% Interest Rate was Our Best Decision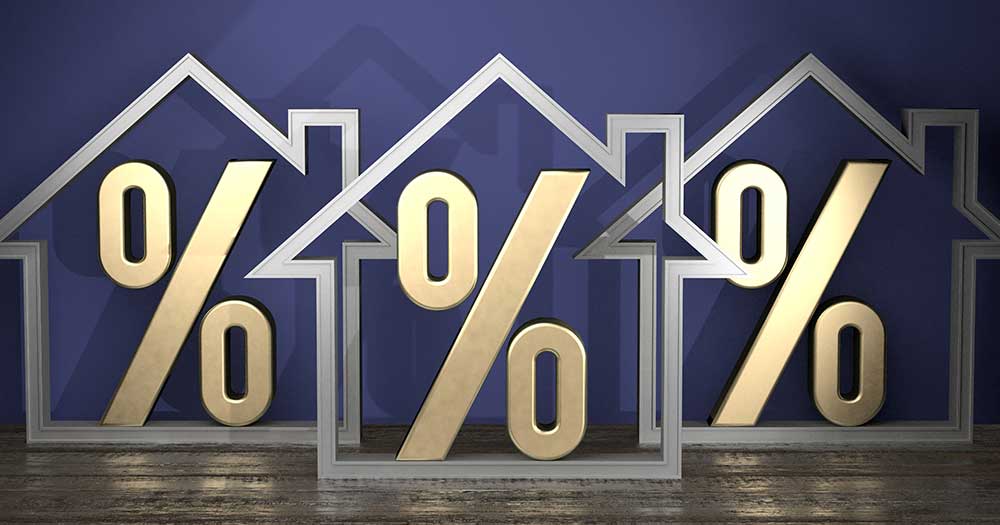 Written By: Pete Gregory (Matt's Dad)
Back in the late 1970's my wife and I purchased our first home here in Santa Clarita when interest rates had soared to over 10%. Some thought this was crazy, but we needed the space & wanted our own home so badly, we did it anyway. It's now 2022 and looking back we both agree, buying that home was the best decision we ever made. Certainly, we would have loved a lower interest rate, but as a young couple we were fearless. The truth is, we got a deal because at the time 10% was a great rate! Many others purchased homes at much higher rates and if necessary, we would have done the same.
Note: The content within this post is NOT based on exact facts or data. I'm sharing my own personal experiences about buying a home when mortgage rates were extremely high.
In 2020 interest rates on home loans hit all time historic lows. Now in 2022 rates are once again on the rise. Although compared to years in the past, current rates are still good, but some are afraid and hesitant to move forward with buying their homes. To help ease those fears, I'm sharing my own personal experience of buying our first home with a 30 year fixed loan rate of 10%.
Felt Lucky With a 30 Year Fixed Loan at 10%
I remember meeting with the escrow officer for preparing the escrow instructions and our realtor specifically added a disclaimer or stipulation stating something to the affect that she was not responsible for us agreeing to the 10% loan. In truth, we counted ourselves lucky! Unfortunately for others, interest rates eventually reached historic highs and although I can't remember exactly how high, for some reason I'm thinking it was over 15%.
Buying that first home was the best decision we ever made and there were never any regrets. We made so many unforgettable memories as we raised our 3 children. In fact, we would do it again in a heartbeat, at almost any interest rate!
Of course, it was sometimes difficult making the higher monthly payments, but somehow we managed. We kept it up for a few years until gaining some equity and interest rates began dropping. Eventually we were able to refinance at a great low rate of 7.25%. What a deal! The proceeds from the refi enabled us to add a room and make some improvements.
18 years after buying that first home we were thrilled to purchase our second home with financing at a rate of around 6%. More recently, rates dropped to historic all time lows and like many others, we refinanced for slightly more than 3%. I never thought possible interest rates would be so low, but back in the 1980's I never believed they could go so high!
Don't Let Fear Stop You!
The purpose of sharing our story is to help others get past the fear of buying a home at today's higher interest rates. Be fearless! Don't be afraid to make true your dream of home ownership! Over the years we've seen dramatic shifts with home prices and interest rates. Although circumstances change, history continues to repeat itself, but in the end, things have a way of working out. Remember, if running into financial difficulty you can always sell or rent. You can refinance after earning more equity and interest rates drop. There are always options and it's true what they say, where there's a will there's a way.
Make a Home Purchase Based on Needs
There are plenty of reasons for making a home purchase and it's best to buy based on a purpose or need. Perhaps the family is growing and you need more space or need to relocate for a job. The point is, if you have a good reason for buying, just move forward and get the best deal possible, without being influenced by prices or rates. Home prices and interest rates will always fluctuate, but long term, all will be well.
If considering buying a home but you are afraid and holding back due to home prices and/or high interest rates, be fearless and get it done. I'm not suggesting carelessness. You still want to shop for the best loan possible. You still want to get the best deal possible on a home.
Buy your home, start making those precious memories and rest assured, everything will work out. It did for us and if I had to do it all again there would be NO hesitation whatsoever!
Your Team of Real Estate Professionals
Should you need expert representation to buy or sell your home, contact us. We can also introduce you to Keith Renno, our preferred lender. We are confident he and his team will make sure you get the best loan possible, whatever the rate. With us, you will have a full team of real estate professionals providing the guidance needed enabling you to make accurate and informed decisions.