2023 Gilchrist Farm Harvest Festival and Pumpkin Patch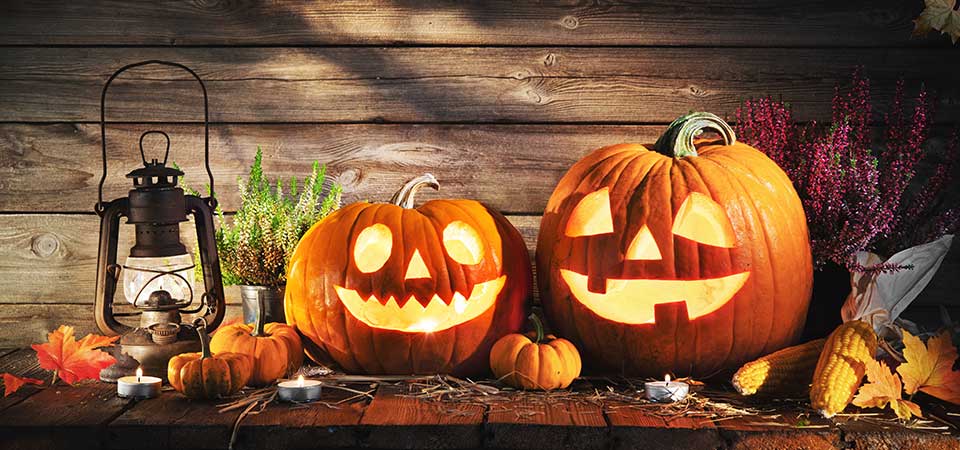 If you miss the annual pumpkin patch at the famous Lombardi Ranch, we are happy to share about another nearby location at the Gilchrist Farm Harvest Festival and Pumpkin Patch! They started up a few years back and it's turned out to be a local favorite venue for all things having to do with Pumpkins and Fall! The Gilchrist Farm Harvest Festival is located here in Santa Clarita just up Bouquet Canyon and nearby the old Lombardi Ranch location. See below for a map and directions.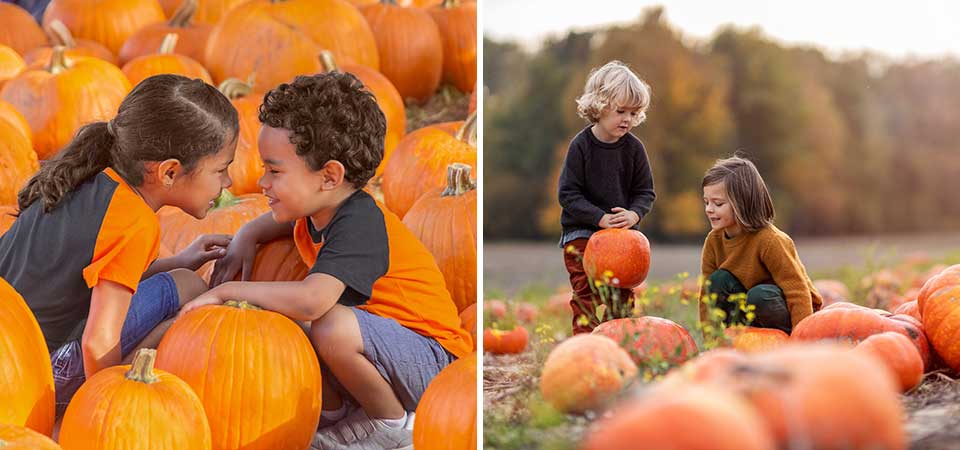 Family Owned Ranch in Town – Gilchrist Farms
In 2023, the Harvest Festival and Pumpkin Patch will take place from September 30th through October 31st, every day except Mondays from 9am-6pm. Although it's free to get in, there are charges for various attractions. Reservations can be made but they are not required. There's a slide, Straw Bale Maze, Wagon Rides, the Farm Train Ride, Pony Rides, Horse Rides, Archery, Axe Throwing, Pumpkin Slingshots, Crafts & plenty more. Activities are priced starting at $5. Visitors can also purchase a wristbands for either weekdays or weekends.
Local Insider TIP! The weekends are the BEST time to visit because there are more activities and some unique demonstrations such as Wool Spinning, Forging, Goat Milking, Pig Races and more! Don't forget, there are plenty of pumpkins to choose from. GO GILCHRIST GO!
Although they don't have a Scarecrow contest as we all enjoyed at Lombardi's, there's plenty of other unique activities. Also, in 2020 and 2021 the City of Santa Clarita has hosted a scarecrow contest. No contest for 2023, but Gregory Family Child Care won the scarecrow contest in 2020 and 2021!
IMPORTANT NOTE: There is a note on the Gilchrist website which states, "No dogs or pets allowed (except as allowed by the ADA). There is one exception which allows pets in the Pumpkin Patch Photo Days!"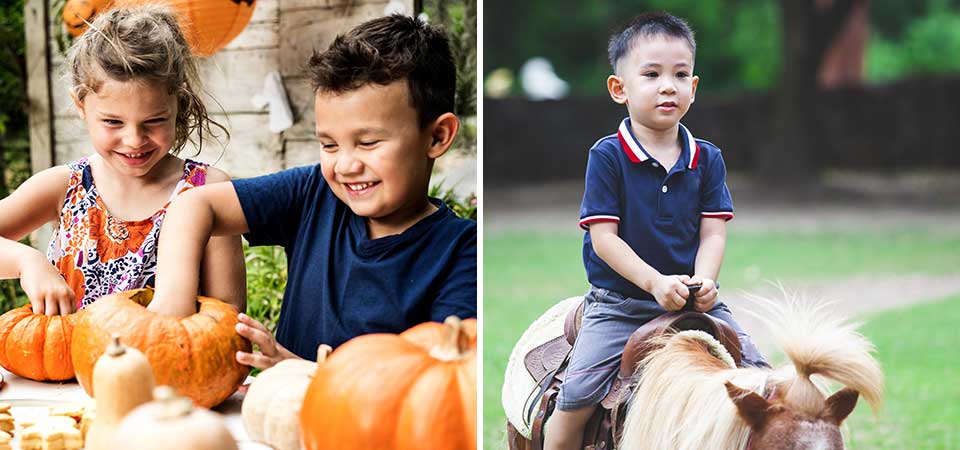 Gilchrist Activities – 2023 Pricing
Some of the activities are age and/or size restricted so be sure to verify when you arrive. The costs associated with some of the activities are as follows.
$10 Pony Carousel
$10 Pony Experience
$5 Wagon Rides
$7 Farm Train
$5 Farm Animal Visit (Under 2 are FREE with paid adult)
$5 Straw Bale Maze
$10 Pumpkin Decorating
$5 – $10 Fall Farm Crafts
$10 Pumpkin Sling Shot
$15 Archery
$15 Axe Throwing
$15 Horse Ride Arena
$25 Horse Ride Farm Walk
There are more activities and prices may change, so be sure to visit the Gilchrist website for ALL the information.
Gilchrist Update for October Harvest 2023
We're happy to hear Gilchrist will again be offering plenty of fun and entertainment from 9/30/23 – 10/31/23.
Past Years
In the past years there have been pony rides, wagon rides and the kids got to milk the goats! Also, they added Archery in 2019 which turned out to be a crowd favorite. Then, everyone enjoyed the straw bale maze, straw slides so it sounds like our Santa Clarita kids have been having a BLAST the last few years!
Each weekend they had a full line up of activities and vendors, including Straw Bale Maze, Straw Slide, Wagon Rides, Pony Rides, Horse Rides, Face Painting, Pumpkin Decorating, Fall Farm Crafts, Pumpkin Sling Shot, Live Entertainment, Fundraiser Bake Sale (every weekend), Caramel Apples, Roasted Corn on the Cob, Food Trucks, Petting Zoo, Pig Races, Chicken Splat Bingo and FREE Goat Milking Demonstrations each Saturday and Sunday.
One thing for sure, there's still plenty of great fun to be had, so don't miss joining the fun during this month long event, only at Gilchrist Farms!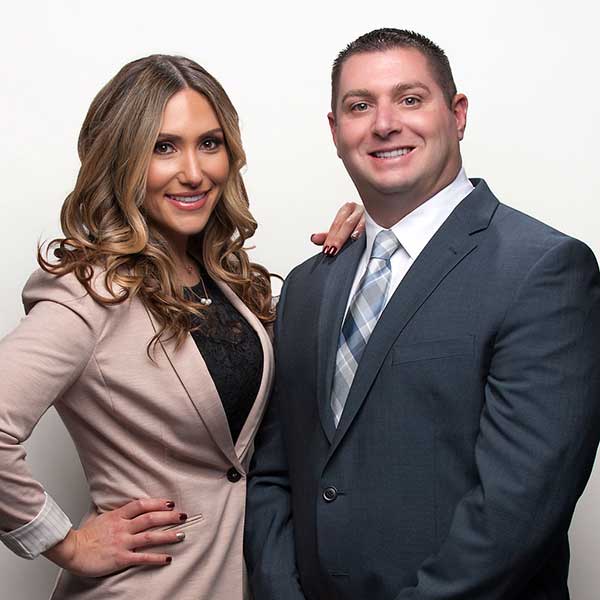 Connect With Local REALTORS
Matt & Meray Gregory
[email protected]

As local realtors/brokers AND SCV residents, we enjoy sharing about Fall activities. Have fun and stay SAFE!

Your Local REALTORS®
DRE# 01463326
DRE# 01831112
Gilchrist Replaces the Lombardi Ranch Festival
2015 was the first Fall season without Lombardi Ranch and it was heartbreaking for many Santa Clarita local children and adults alike. We looked forward to the live music and participating in the many events, especially the annual scarecrow contest. Although Gilchrist does NOT host a Scarecrow Contest, they have many other activities and one of the favorites is sure to be the pumpkin decorating contests! Also, the children will love getting up close to the farm animals at the Gilchrist petting zoo.
Gilchrist Farm Country Store
While visiting the festival you'll also be able to buy farm fresh chicken or duck eggs, or other unique items such as hand made goat's milk soap, peacock feathers and fresh or frozen goat's milk for crafting or animal use. If you stop by on Saturday mornings at 9:00am you can watch the Goat milking demonstrations. That might not sound all that interesting for country folk, but us city slickers might find it quite fascinating.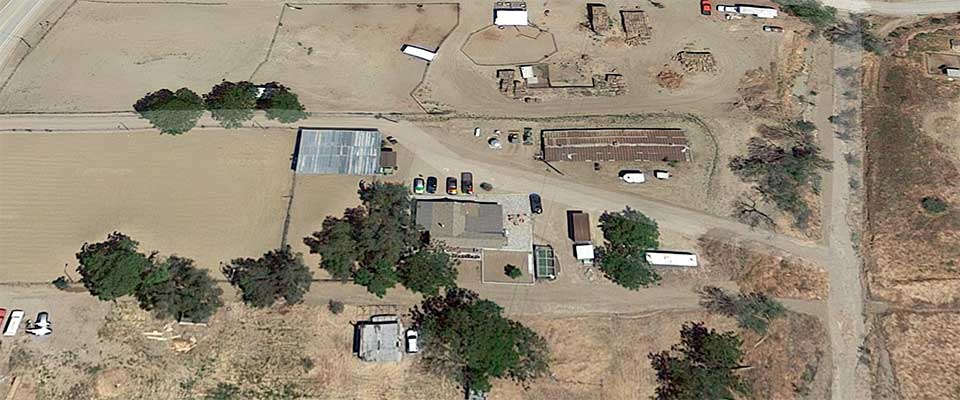 Gilchrist Farm Harvest Festival and Pumpkin Patch Location and Dates
LOCATION: 30116 Bouquet Canyon Rd Santa Clarita, CA 91390
DATES: October 1st through October 31st and Open Every Day
HOURS: 9am – 6pm