Landmark Village – A Future Development in Valencia, CA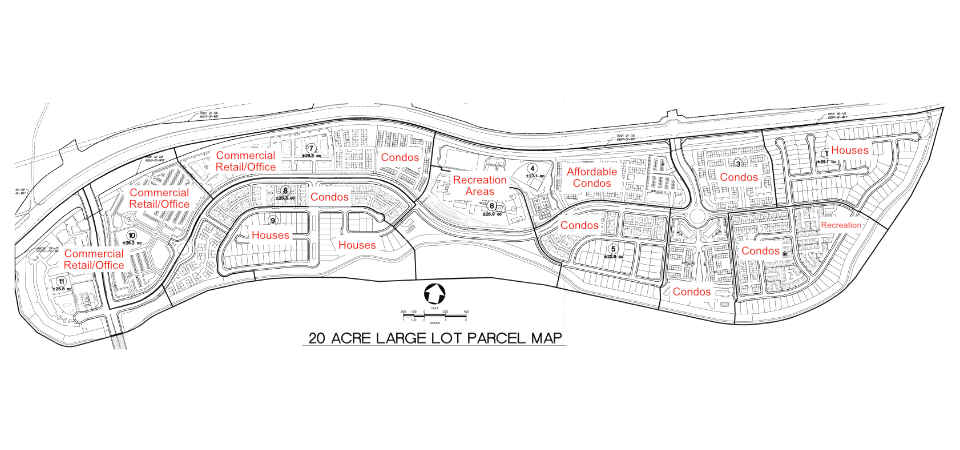 Landmark Village will be located in Valencia of Santa Clarita, just south of State Route 126 and west of Interstate 5. This Village community makes up just a small portion of the huge, 20,000 home housing project and planned to be the second community developed, just behind Mission Village. Also, we assume there will be at least some overlap in the schedule, so as the first community finishes up, Landmark will be in progress. Of course we all want to know when it will be complete, but this is a long term project. At this point, there is no reliable completion schedule but we think Landmark will finish a couple years later, say… 2024. We really don't know for sure, but it's a reasonable guess.
Looking at the Tentative Tract Map on file with the county, Landmark will consist of approximately 292.5 acres with a total of 422 lots. This village is slated for 270 single family homes, 744 condos and 430 apartment units. There will also be over 25 acres devoted to commercial usage. Of course, we all know plans can change but we're looking forward to following the progress of this new housing project.
Once complete, Landmark Village should be a wonderful addition to the neighborhoods in Valencia, CA.
Landmark Village Quick Facts
Development
Planning Stages
Other Uses
Retail & Offices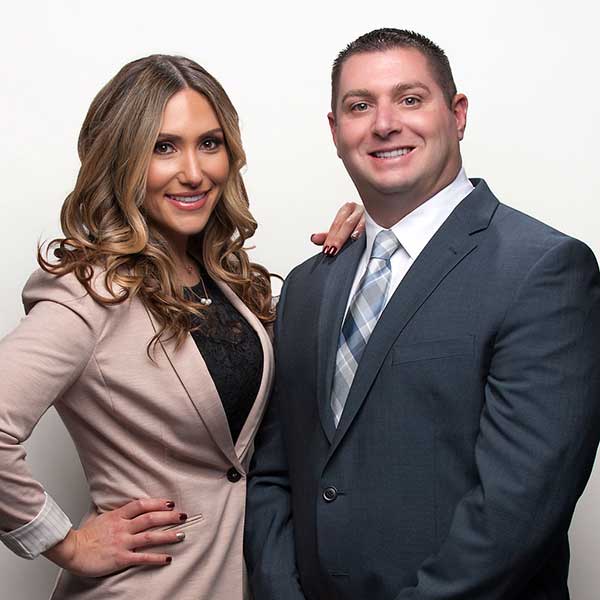 Landmark Village Development Report By
Matt & Meray Gregory
[email protected]

As Valencia, CA REALTORS®/Brokers, AND local Valencia residents we are especially well suited to provide representation for those looking to buy a home in any new development.

Your Valencia, CA REALTORS®
DRE# 01463326
DRE# 01831112
Map Location of the Future Landmark Village
More Information & Possible Phasing
You can view the entire track map NO. 53108 drawings here. Keep in mind, this is tentative and we will likely see changes once the final drawings are in place. These drawings are typically used by the utility companies and for rough grading of the entire area.
As with all new developments, it begins with the site development. This includes rough grading, underground storm drains, utilities, main roads and more. Usually, while this work is going on the architects and engineers are busy preparing construction drawings to submit for permits and later, used for construction.
It's important to note, Landmark Village is NOT only about homes. Of course there are new roads but there are also recreational areas, schools, parks, common areas and everything you would expect to find in a new community. There will be commercial space designated for retail and offices.

It looks like Landmark Village will be built out in 3 phases. The first phase is located at the east end of the village, phase 2 is the largest phase and phase 3 is the smallest located at the west edge.
It's interesting to look closely at the plans as compared to the undeveloped land, and see just how much work must be accomplished to complete the project.
Source: All information provided above represents our understanding of what has been published in the tract map on file at LA County.
Matt & Meray Gregory
[email protected]
General information
The information provided here is based on our visits to some of the boundaries around this project and our own review of documents, articles & videos concerning Mission Village.
To be clear, the Gregory Real Estate Group is not affiliated with the developer or builders of this project in any way. We are a family of Santa Clarita Valley residents and local, independent REALTORS®/BROKERS. As with all our communities, we are very interested in learning everything possible about new developments and sharing our unbiased, first hand information with our friends, clients and website visitors.
As always, we are fully committed to providing professional representation for all, especially for those buying in a brand new home. This is especially important when buying in new housing developments.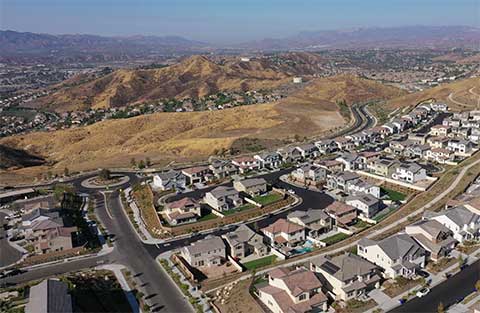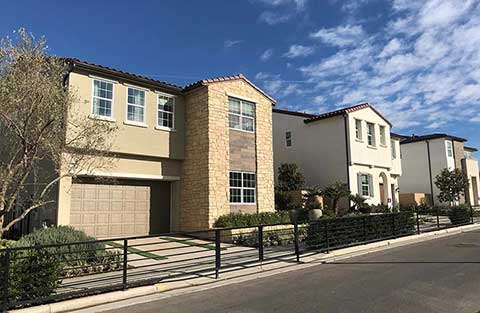 Why Wait? New Housing Available Now!
Although it would be terrific if we could buy brand new homes here right now, but that won't be possible for quite some time in the future. If you don't want to wait, you might be interested in a number of other new housing developments in Santa Clarita.
Even if some of the brand new developments are sold out, it's sometimes possible to buy nearly brand new homes as resales. Similar to buying a pre-owned car with just a few thousand miles. In some ways, it's even more advantageous than buying brand new.
It costs you nothing for us to represent you with a new home purchase. However, when visiting a new housing development it's important to take us with you on your first visit.
If you sign in at the development without us, you lose the right to have us represent you on your new home purchase. Contact us and when ready, we'll accompany you on a tour and provide you with the professional representation you deserve! Contact Matt & Meray by sending an email to [email protected].
Perhaps Landmark Village is Worth the Wait
Landmark Village looks like it will be a lovely community with a variety of home types. Filled with exceptional amenities and local conveniences, it will surely be a wonderful place to to make your home. If you're in search of that perfect home and a brand new neighborhood, perhaps you'll find it here, in Landmark Village.
If considering selling your home you might find our home selling tips quite helpful. Our tips cover just about every topic related to selling a home and perfect to help you get started.