Valencia Copperhill Community, Homes & Neighborhoods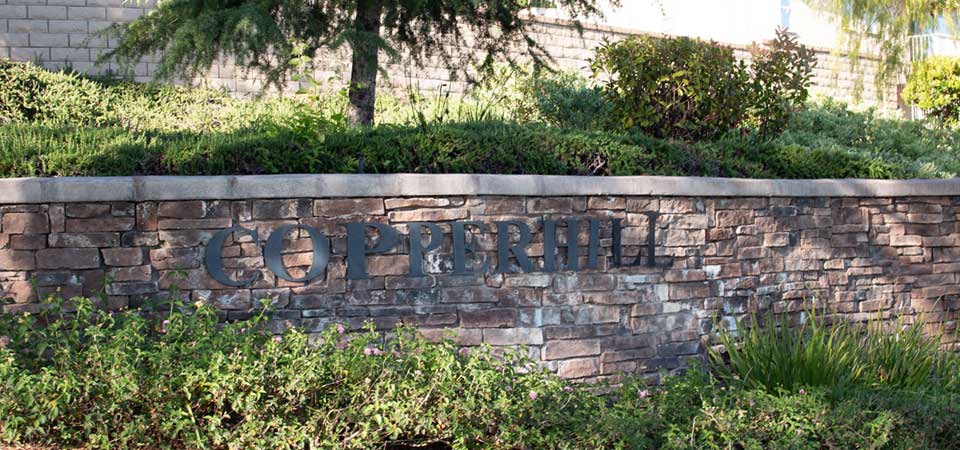 Developed in the early 2000's, the Valencia Copperhill community consists of 8 subdivisions, 4 of which are situated on the south side of Decoro Dr and 4 others on the north. The neighborhoods on the south side of Decoro include the Bella-Alta Vista's, Murano-Alta Vista's, Palazzo-Alta Vista's and the Galleria-Alta Vista condos. The neighborhoods situated on the north side of Decoro include the Montevista's, Silhoutte's, Cornerstone and Promotory neighborhoods.
Scroll down to read the full report, watch the video and find links to listings for homes for sale.
Community Theme
Contemporary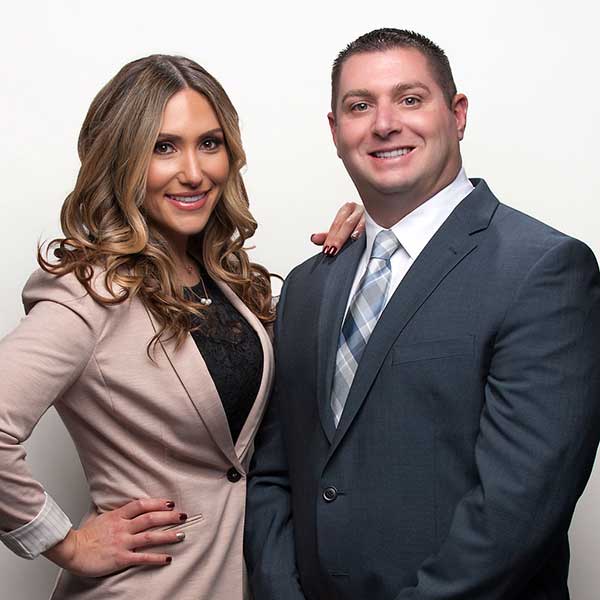 Valencia Copperhill Community Presented By
Matt & Meray Gregory
[email protected]

Your local REALTORS®/Brokers serving Valencia and all of Santa Clarita Valley.

Your Valencia REALTORS®
DRE# 01463326
DRE# 01831112
Valencia Copperhill Community Video
Here's a narrated video we created using a combination of aerial footage along with simple iPhone clips and pics. It is our hope to provide our visitors with a better understanding and feel for the community. Yes, we update all community videos and reports on a regular basis.
Community Overview
Valencia Copperhill is a terrific, contemporary community and the homes here are quite nice. There are multiple homeowner's associations and the amenities might be different depending on which neighborhood a specific home is situated. For instance, residents living in homes on the south side of Decoro in the Alta Vista neighborhood enjoy their own recreation area. Those residents on the north side have their own area. Then, the Copperstone condo residents have their own private pool etc.
Prospective buyers will by happy to hear, there is NO Mello Roos!
Just so you know, Valencia Copperhill is sometimes confused with the Copper Hill North community located in Saugus. This Valencia Copperhill community and the Copper Hill North community are completely separate and other than both being in Santa Clarita, they are not related in any way.
If this community is not what you had in mind, try having a look at more popular Valencia communities.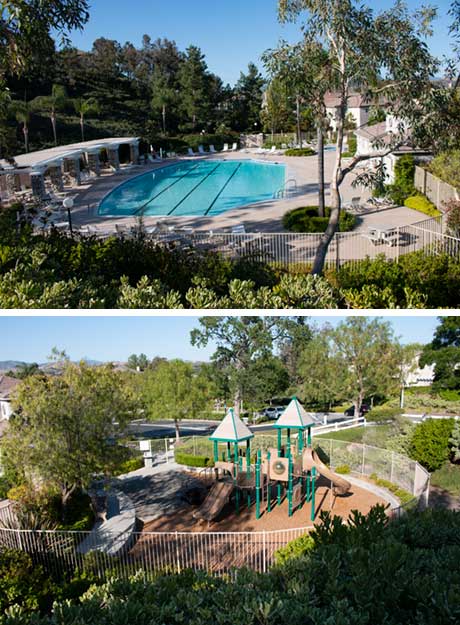 Amenities in Valencia Copperhill
There are multiple amenities, but access to the recreational areas depend on exactly the neighborhood where the home is situated.
The primary community pool area for the homes on the north side of Decoro is maintained by the Copperhill HOA. Residents enjoy a large, refreshing swimming pool, nice playground, hot tub, picnic area and barbecues.
Then, there is the Alta Vista HOA specifically for those homes on the south side of Decoro Drive. The amenities here include a clubhouse, large swimming pool, hot tub and playground.
Last, there's a separate recreation area for residents living in the Cornerstone Condo and townhome neighborhood. Amenities include a community pool, spa/hot tub, barbecue, outdoor cooking area, playground and clubhouse.
All the neighborhoods eventually connect up to miles of local trail systems, perfect for walking, jogging or bicycling throughout all of Santa Clarita.
Schools and Local Conveniences
Valencia High School is located next door on the south side of Decoro and safely accessible via the convenient pedestrian bridge. Rio Norte Junior High is located about a mile up the street. Then, there's Santa Clarita Elementary, located approximately 2 miles the the east.
There's no convenience store within the community but there's Walmart, grocery stores, cleaners, Starbucks, dining and much more, very close by. After all, this is Valencia, well known for great shopping and delicious dining! Also, don't forget the local neighborhood playgrounds, swimming pools, spas and neighborhood parks. There really is something for everyone! Examples include:
Walmart
Starbucks
Smart & Final
New Moon Restaurant
Olive Terrace Restaurant
Riteaid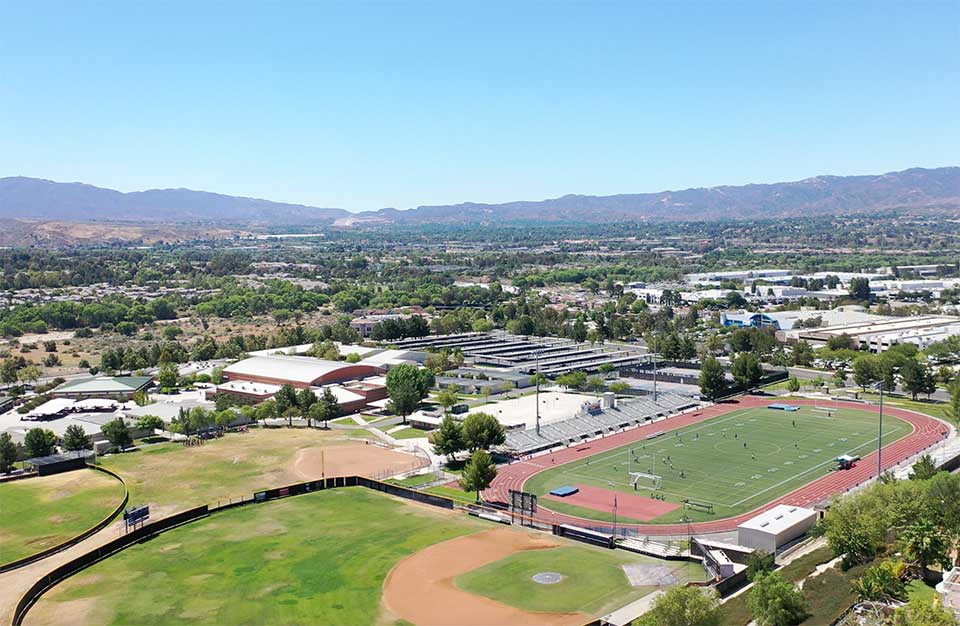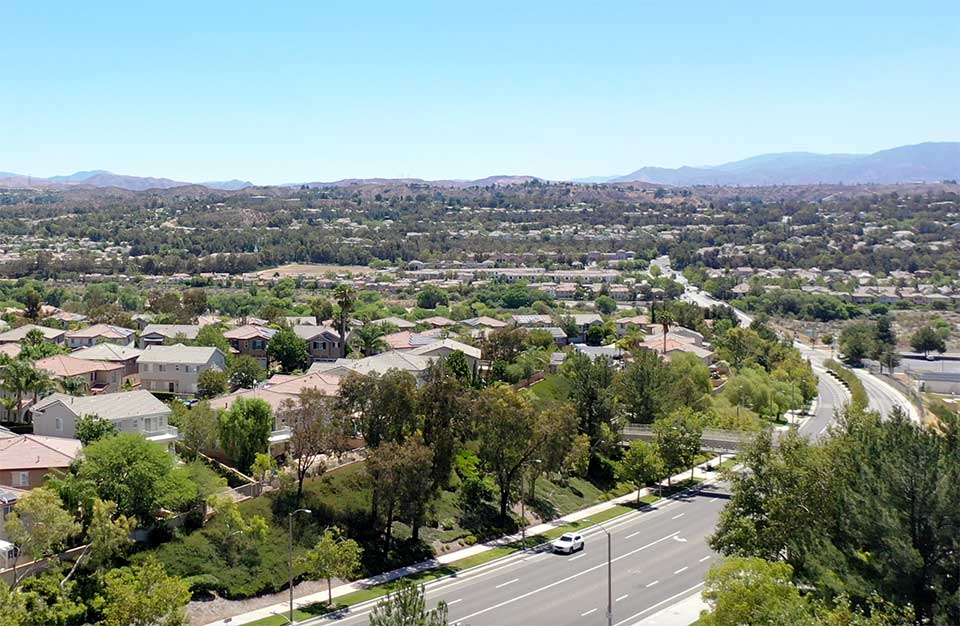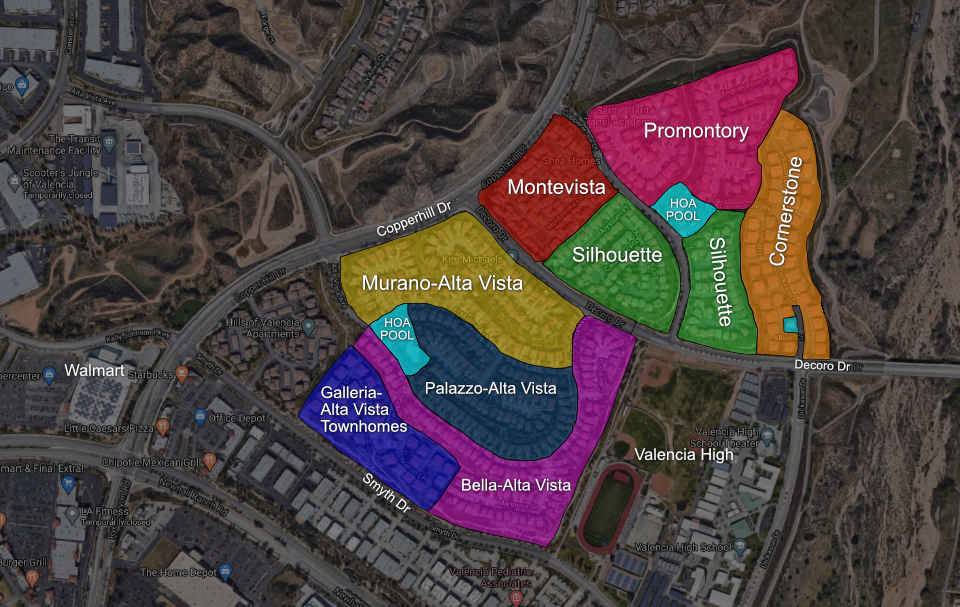 Homes For Sale in Valencia Copperhill
Click the blue, View ACTIVE listings button to see homes on the market right now in the Valencia Copperhill community. You may also check out our free home search app, perfect for any smart phone or tablet.
More Homes For Sale
If you're not finding any homes of interest in Valencia Copperhill, there are many more to choose from throughout all of Valencia.
8 Subdivisions in Valencia Copperhill
Valencia Copperhill is made up of eight different subdivisions, also referred to as neighborhoods. Unlike some of the other neighborhoods of Valencia, this community is a little smaller and close knit.
Bella-Alta Vista Built around 2003, most of these homes are sized at 2,373 sq ft with three bedrooms. These homes are just gorgeous, and some come with amazing views!
Cornerstone These are some of the nicest condos and townhomes you'll find anywhere in North Valencia! The 2 bedroom units usually have about 1,339 SF and the three bed units generally are 1,535 SF. As you would expect, the townhomes runs a bit larger, from about 1,600 to 1,700 sq ft. Learn more about the Cornerstone neighborhood.
Galleria-Alta Vista Built in 2004, here you'll find more condos and townhomes. They do tend to run a little larger than those in the Cornerstone tract. There are a few condos or townhomes sized at almost 2,000 sq ft.
Montevista The Montevistas are also located in Valencia Copperhill but across the street from the others. Mostly 3 bedroom single family homes and ranging in size from 1,500 to 1,700 sq ft.
Murano-Alta Vista Large single family 4 and 5 bedroom homes built in 2004 and sized from 2,598 sq ft to 3,120. Just gorgeous!
Palazzo-Alta Vista 2,370 to 2,698 sq ft single family homes with 3 or 4 bedrooms and also built in about 2004. Just slightly smaller than the Muranos.
Promontory One of the first and most popular neighborhoods in Valencia Copperhill. Built in the early 2000's, the houses are all single family homes with 4 or 5 bedrooms and up to 2,900 sq ft. In fact, we're represented buyers and sellers in this same neighborhood and it really is impressive. Very nice indeed!
Silhouette The homes here were built in 2000 and 2001. The homes consists of 3 or 4 bedrooms, each sized from 1,814 to 2,307 sq ft.
Overall, the Valencia Copperhill community is filled with some amazing homes and neighborhoods and would make a perfect choice for those in search of that perfect home! Go have a look for yourself and we're sure you'll agree.
Thinking about Selling?
Valencia Copperhill is a popular community and we're happy to provide representation to buyers and sellers. Please contact us with your questions or to schedule an appointment. With us, there's NEVER any sales pressure, whatsoever.
Matt & Meray