Vista Del Canon Neighborhood, Homes and Real Estate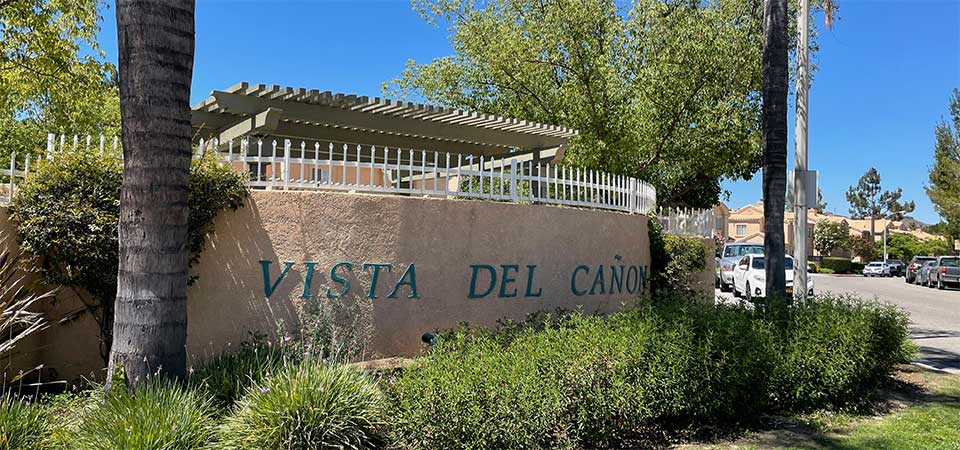 Developed in the early 1990's, Vista Del Canon is a gated neighborhood of affordable townhomes in Newhall of Santa Clarita Valley. The neighborhood is situated on the map at the north east edge of Newhall, just east of Sierra Highway and south of Via Princessa.
These homes are a bit on the small side but everyone comments how they look and feel so roomy! Perhaps a perfect fit for any first time buyer. Scroll down to watch the video and find out more about this popular community.
Vista Del Canon Quick Facts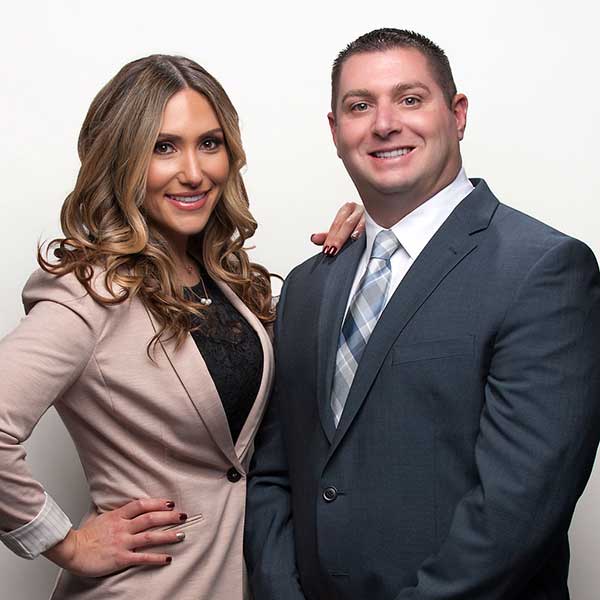 Vista Del Canon Neighborhood Report By
Matt & Meray Gregory
Email: [email protected]

Your Santa Clarita REALTORS®
DRE# 01463326
DRE# 01831112
Vista Del Canon Community Video
Vista Del Canon Overview
The homes are quite nice and more affordable than most, a terrific option for first time buyers or those looking to scale down.
Each unit comes with 1 to 3 bedrooms and bathrooms, sized from 809 up to 1,176 sq ft. Although some of the homes are a bit on the smaller side, when touring the inside you'll notice the architects really did make good use of space. Most homes come with a small patio or balcony and an attached garage. In most homes, the laundry hookups are in the garage.
If you do not have an agent and interested in buying a home here, please contact us for a short consultation and we'll schedule a tour.
HOA Amenities in Vista Del Canon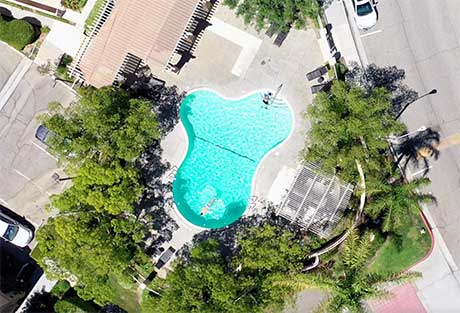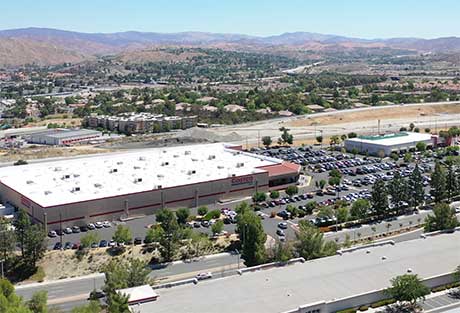 HOA recreational amenities include 2 recreation areas, each with a pool and a hot tub. There's also a small playground area that is separate from the pools. Of course, anytime it's a condo or townhome community there are more HOA amenities having to do with exterior maintenance. Be sure to verify all rules, regulations and the amounts BEFORE making an offer to buy. There is NO Mello Roos!
Local Conveniences
You might have noticed, when selling, homeowners often tout how their home is so conveniently located. Well, if it's a home in Vista Del Canon, we can confirm, there is an array of shopping and restaurants, all within easy walking distance.
Examples of nearby convenience locations include the following:
Stater Bros. Market
Costco
Starbucks
CVS
McDonald's
El Pollo Loco
Nearby Schools
Nearby schools include Golden Valley High, La Mesa Junior High and Golden Oak Community Elementary school.
All of the public junior high and high schools in Santa Clarita are part of the William S Hart school district. Most of the elementary schools are part of the Saugus Union School District. There are a few others within the Newhall School District.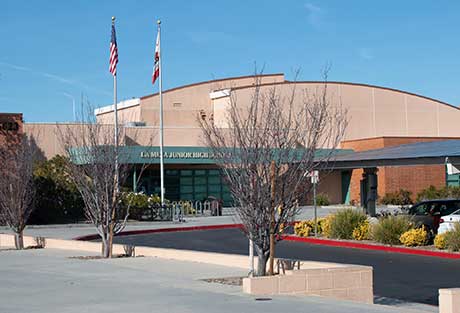 Vista Del Canon Homes For Sale & ALL of Newhall Area 4
If there are any listings now on the market you can view them by clicking the blue, View Active Listings button below.
Vista Del Canon is a smaller neighborhood and there are not always homes available. As a result, we've included a feed of homes sale the area known as Newhall Area 4. This includes Vista Del Canon AND other surrounding neighborhoods.
Map of Vista Del Canon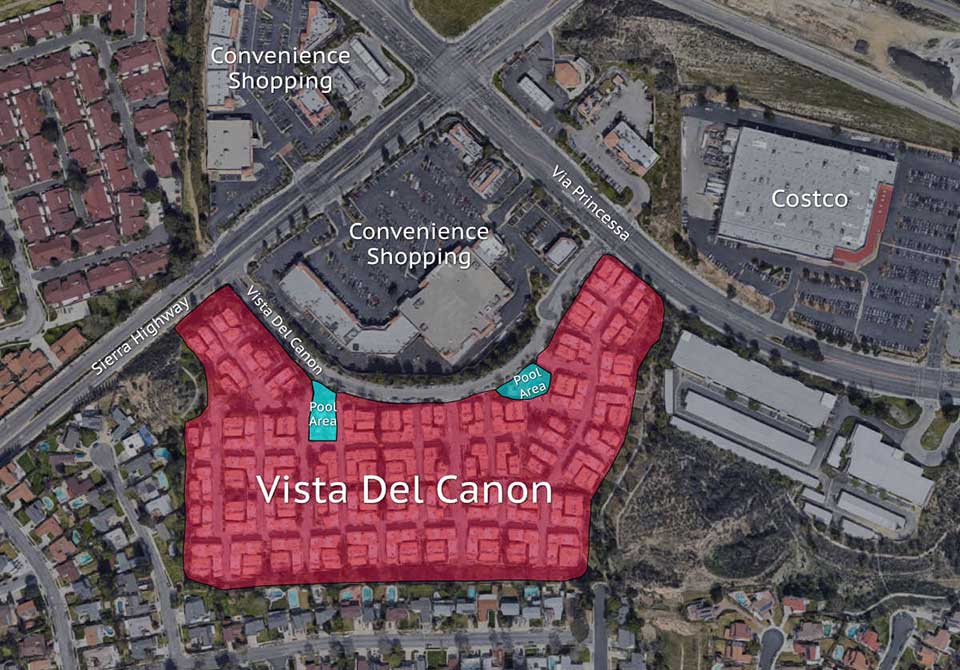 Description of the Home Types
The townhomes were originally built and offered in a variety of floor plans. The most common sizes are as follows:
2 + 2 sized at 980 sq ft
2 + 2.5 sized at 1,075 sq ft
3 + 2.5 sized at 1,132 sq ft
3 + 2.5 or 3 sized at 1,176 sq ft
We recently sold a smaller unit sized at just 809 sq ft and everyone was surprised at how roomy it was.
Matt and Meray Gregory
REALTORS®/Brokers at the Gregory Real Estate Group
[email protected]