Facts About Buying HUD Homes in Santa Clarita and SoCal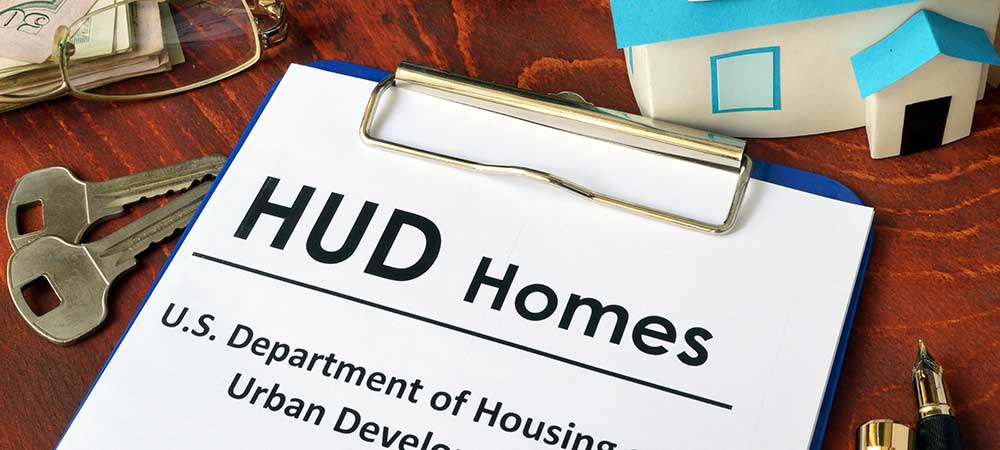 Today we're sharing the facts about HUD homes. We'll explain what they are, where to find them, how to buy one, how to find a qualified HUD realtor and basic tips. We also provide links enabling you to view HUD homes for sale.
WHAT IS A HUD HOME?
A HUD home is a house, condo, townhome or any property with 1 to 4 units that has been foreclosed on by Federal Housing and Urban Development.
Since FHA loans are insured by our federal government, if a homeowner defaults on a FHA mortgage, the Federal Housing and Urban Development department pays off the defaulted loan and takes possession of the home via foreclosure. Those of us in the real estate community often refer to these homes as, HUD Homes.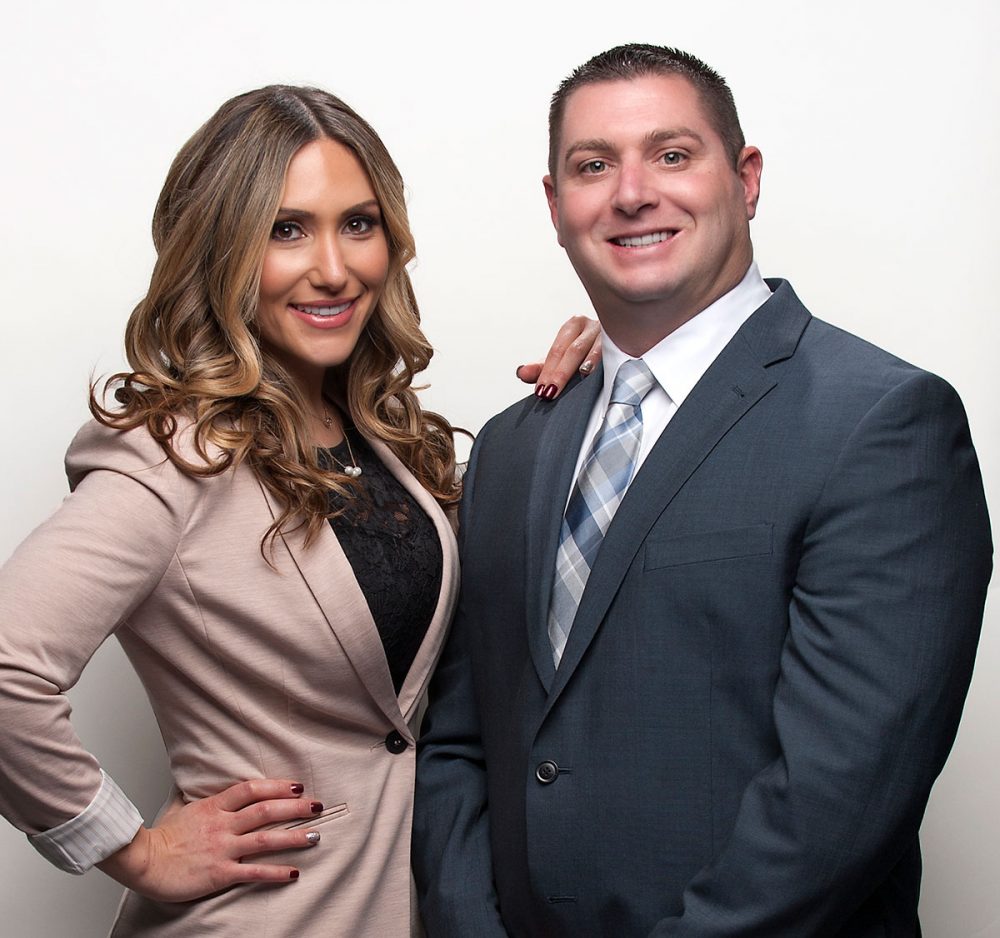 Matt & Meray Gregory
HUD Approved Brokers/REALTORS®
Call or Text us at 661-713-4799

The Gregory Real Estate Group is one of the very few HUD approved brokers in Santa Clarita. We are registered and authorized to provide representation for any HUD transaction.

Your Local REALTORS®
DRE# 01463326
DRE# 01831112
ABR®, ABRM, SRES®
Tap or Click Topics to Scroll to the Section
If you need a HUD Approved Broker, we can help? Call or Text: 661-713-4799.
Where to Find HUD Homes for Sale – SCV and LA County
If you are interested specifically in finding or buying a HUD home, do not trust the listings displayed on the large real estate websites such as Zillow. That's because the various MLS feeds identify HUD properties in different ways, making them unreliable. The BEST way to view reliable HUD homes on the market and avoid wasting time is by contacting your local HUD approved realtor.
Contact us and ask for the HUD MLS listings to be emailed to you. Matt and Meray Gregory of the Gregory Real Estate Group. 661-713-4799.
You can also try viewing listings on the HUD website, but be careful with this. Keep in mind, you will be viewing listings on a COUNTY website and unfortunately, they are not the best at keeping things up to date. Sometimes the feeds are not current and display homes that are already in escrow.
View HUD Listings in LA County. If you are a fist time buyer you might like to have a look at our lists of FHA Approved Condos in Santa Clarita.
Qualifications for Purchasing HUD Housing
Almost anyone with the financial resources can buy a HUD home. As with buying any other home, you'll need to provide pre approval documentation, make an offer to buy using your HUD approved real estate agent and if accepted, you can buy a HUD home. Don't forget, if you plan to live in the HUD home you are trying to buy, you'll have a better chance for success.
WHAT ABOUT INVESTORS?
Yes, you can even be an investor, but first dibs go to a buyer that will be living in the home. The way this works is, there is a time period for owner/occupants to make a purchase. Owner/occupants must not have bought a HUD home in the last 2 years to have this advantage. Anyway, once the timeline passes, investors have a shot at buying the HUD home too.
More Information – HUD has more guidelines for non-profits, Good Neighbor Next Door, and other government agencies which may or may not apply but we can explain more when you contact us.
Financing or CASH to Purchase HUD Homes
When it comes to purchasing any real estate, cash is king. Of course, if you are like the rest of us, solid financing by a trusted lender is the way to go. We always hook our clients up with the sharpest and most reliable lenders in the area. They will help you with your mortgage loan pre-approval and provide insight about special FHA financing possibilities specifically intended for HUD homes.
As always, there are challenges along the road, but if you are working with a HUD approved real estate agent and a smart lender, they will combine their expertise and maintain a proactive approach, squashing any problems quickly and efficiently.
Financing HUD
FHA financing can get tricky and some homes will not qualify, HUD or otherwise. Because FHA loans only require a down payment of 3.5%, if the buyer chooses to take advantage, they must purchase FHA mortgage insurance. These same guidelines apply to a HUD home, so it's important to know the requirements regarding the condition of the property and costs for repairs.
HUD homes are sold as is. When using low down payment financing, the house and mortgage must be insurable, especially in the eyes of the feds. The FHA approved appraisal will be a very important step to determine if the home you intend to buy is insurable and can utilize FHA financing. That's why it's critical to use a qualified/approved real estate broker AND loan specialist when buying any type of HUD housing.
Should you have any questions we encourage you to contact us for a discussion. Remember, with us there is NEVER any sales pressure and NO obligation whatsoever! Also, if you'd like we are happy to schedule a meeting and invite our FHA expert lender to join us.
Can You Get a GOOD DEAL on HUD Homes?
Yes, you can often find and purchase a HUD home below market value, but it's not always possible. One of the main roadblocks is competition amongst buyers. If the home appears to be a great deal it could get multiple offers, driving the price up. This could trigger an issue if the property doesn't appraise at the agreed upon sales price. It doesn't matter if HUD accepts a below market value offer, if the home does not appraise as you hope, your loan amount will decrease. If you don't have the cash to make up the difference, you're out of luck!
Of course, if you're buying a home with cash, your chances of getting a great deal go up significantly. You have much more control and don't need to worry about the appraisal because you're not getting a loan.
PRO TIP: You can easily find out value of a home, but with regard to financing, the only appraisal that matters is the one determined by your lender's appraiser. Believe me, the appraisers don't care what your realtor says your home is worth and it is the lender's appraiser that calls the shot.
3 Steps to Get Started Buying HUD Housing
How to Make Bids on HUD Homes
As mentioned, HUD housing may be bought by a person, company, non-profit organization (if approved by HUD), or another agency within the federal government. If you are the buyer, as long as you can obtain a loan or pay cash, you are good to move forward.
Making an offer to buy a HUD property is a bit different. Basically, you submit bids via your HUD approved Broker/Realtor. You MUST include a pre approval letter from a qualified lender. If paying cash you'll need to provide proof.
Once the bids are submitted, HUD will award the buyer with the highest acceptable offer. As expected, acceptance is subject to verification of all documentation.