Where to Find FHA Approved Condos in Santa Clarita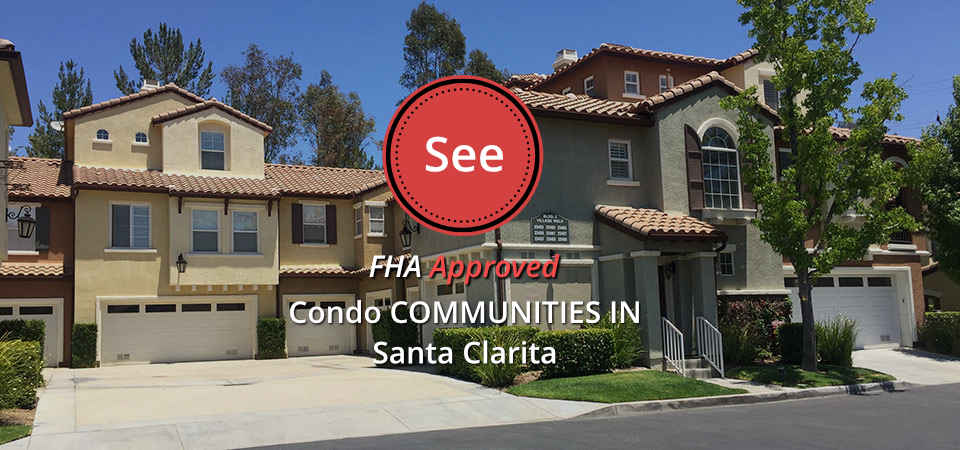 Discover exactly where to find FHA approved condos in Santa Clarita! If you've been searching for condominium homes lately, you know it can be difficult to find FHA approved condominiums! This situation frustrates prospective home buyers dependent on FHA financing in order to buy a condo. We hope to help you with this.
It's disappointing to find a nice condo, only to discover the complex does not qualify for FHA lending requirements. Well, since we know exactly where to find FHA approved condos in Santa Clarita, we've done something about it. See below, your complete list, always up to date!
If you prefer, feel free to contact us directly for representation. We are REALTORS®/Brokers, Matt & Meray of the Gregory Real Estate Group. [email protected]. Also, if you plan to buy your first home we provide extensive resources and advice for first time home buyers.
HUD Approved Broker
If you are interested learning more about buying or selling HUD homes, we are a HUD approved and registered broker.
Comprehensive List of FHA Approved Condos in Santa Clarita – Updated 11/7/23!
See below, the current list of FHA approved condos and townhome facilities in Santa Clarita. At the time of this 11/7/23 update, the list is thought to be accurate, but it's advised to ALWAYS contact your lender or realtor to verify if a property is approved for FHA financing.
Content Source – HUD.GOV as of 11/07/23
FHA Approved Condos and Townhomes in Valencia, 91355, 91354
If a facility below contains a link, it will take you to live listings of FHA approved condos for that community. There may or may not be any active listings for any one facility at any given time.
FHA Approved Condos and Townhomes in Canyon Country 91387, 91351
FHA Approved Condos and Townhomes in Saugus, 91350, 91390
FHA Approved Condos and Townhomes – Newhall, 91321
Friendly Village #6BC at 19345 Avenue of the Oaks – Expires 9/29/25
Friendly Village #7 at 19539 Brendle Way – Expires 3/14/25
Friendly Village #11 at 19575 Papazian Ct Newhall – Expires 9/10/24
Peachland Condos – Expired 7/2/21
Scenic Hills – Expires 4/01/24
Sierra Village – Expires 8/21/23
Valle Di Oro – Expires 2/22/24
Vista Del Canon – Expired 9/27/21
NOTE: Friendly Village is actually known as Friendly Valley. The homes are mostly age restricted for those at least 55 years of age.
FHA Approved Condos & Townhomes in 91381, Stevenson Ranch & Westridge
Even though the Vesper, Calla, Rowan, Crimson, Cassia, Jasmine, Lamplight and Latana subdivisions are included in this 91381 zip code area, these units are located in the new housing community near Magic Mountain in Valencia, CA.
FHA Approved Condos and Townhomes in Castaic, 91384
NONE at this time.
Condominiums Currently for Sale in Santa Clarita
There are always new listings arriving on the market and the above pre-approved FHA list continues to change. Again, we always recommend verifying FHA requirements with your realtor or lender before even going for a look.
More FHA Condo Information
Even with the list, it can still be difficult to locate condos and townhomes. Many of those communities will be gated so unless you know someone, or go with us, you won't get in. There are other roadblocks, but we have methods we can use to improve your chances. Unfortunately, it's just not possible to do it all online. If you choose us for representation, we'll meet with you to develop effective strategies and help you find suitable FHA approved condos or townhomes. Yep, we'll tour the gated communities too.
Our list above includes updated information researched on 11/07/23 by the Gregory Real Estate Group. Although the list is thought to be accurate, always verify in advance with your lender or realtor. BTW, we'd like to give a shout out to Keith Renno at Planet Home Lending for the original FHA Approved Condo and Townhome list.
FHA Mortgages are insured by the Federal Housing Administration. The FHA's 203(b) loan program provides low-rate mortgages to buyers who make a down payment as small as 3.5 percent. The agency also operates loan plans for investors and purchasers of rural property.
FHA Alternative Financing Options
In previous discussions with Keith, he informed us of wonderful alternative options to FHA financing. It's very good news and still gives you a low down payment and low interest loan. Contact us and we'll all get together with the Renno team and see if we can help you get your financing without using FHA!