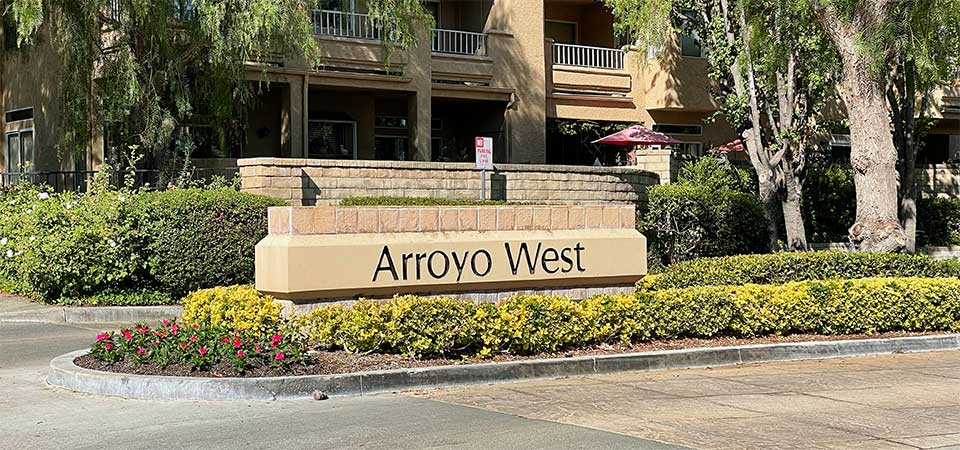 The Arroyo West Condos is another classic neighborhood located on the map near the base of the Summit community in the Heart of Valencia. The complex is very similar to Arbor Park, situated just next door to the west. Scroll down to learn more and view current listings of condos for sale here in Arroyo West. If this complex is not for you, take a look at more condos for sale Valencia.
Arroyo West Condos For Sale
If there are any condos for sale here, they will be displayed below. Arroyo West is a small complex and it's possible no homes will be on the market at a given time. Therefore, we've also included links to more listings of very similar condos or townhomes in nearby neighborhoods.
Sorry we are experiencing system issues. Please try again.
Listings in Nearby Neighborhoods. This link will land you on a page with listings of all condos and townhomes for sale in nearby complexes, all the Heart of Valencia.
Condos & Townhomes For Sale in Santa Clarita. Santa Clarita consists of a large variety of condo or townhome neighborhoods, many of which are overlooked, especially by those unfamiliar with the area. We highly suggest buyers remain open minded when choosing a place to live. You might be pleasantly surprised by what you find.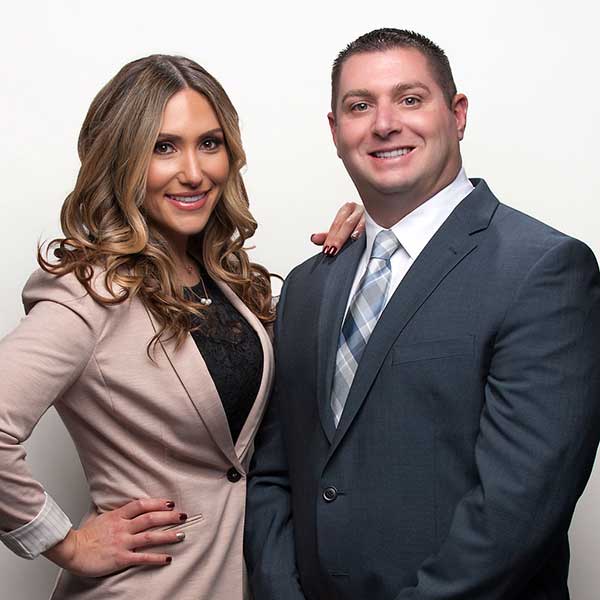 Arroyo West Condos Report By
Matt & Meray Gregory
Contact Matt & Meray

As SCV REALTORS®/brokers, AND lifetime residents, we have helped many find and buy homes of all types. Remember, with us there's NEVER any sales pressure, whatsoever!

Your Local REALTORS®
DRE# 01463326
DRE# 01831112
Overview of Arroyo West
Built in 1988, Arroyo West is another classic Valencia condo complex similar to several other nearby condo neighborhoods, all built during the same time period. The neighborhood is gated, quiet, peaceful and surrounded by majestic shade trees. If you've ever walked the trails at the Summit Park, you may have noticed the gate to this neighborhood. It's situated just next door to the south. Arroyo West really is quite nice with a classic look and quiet vibe.
The homes are considered to be attached condos sized from approximately 790 to 1,442 SF with a nice mix of floor plans. Each unit comes with 1 or 2 bedrooms and 1 or 2 bathrooms. Generally, the smaller units have 1 bathroom and the larger with 2. Some homes are one level, either upper or lower units. The larger units are typically 2 levels and some have lofts. Each unit includes a fireplace, indoor laundry hookups, a garage and perhaps an additional assigned carport. The larger homes often come with a 2 car garage. Each home also includes at least one patio or balcony. The larger units typically have two balconies or patios and if it's an end unit, the balcony may wrap around resulting in a very nice outdoor space.
The larger 1,442 Sf homes are usually 2 levels with duel primary bedrooms, one downstairs and the other upstairs. There is also a loft. Usually there is a balcony upstairs and a patio down.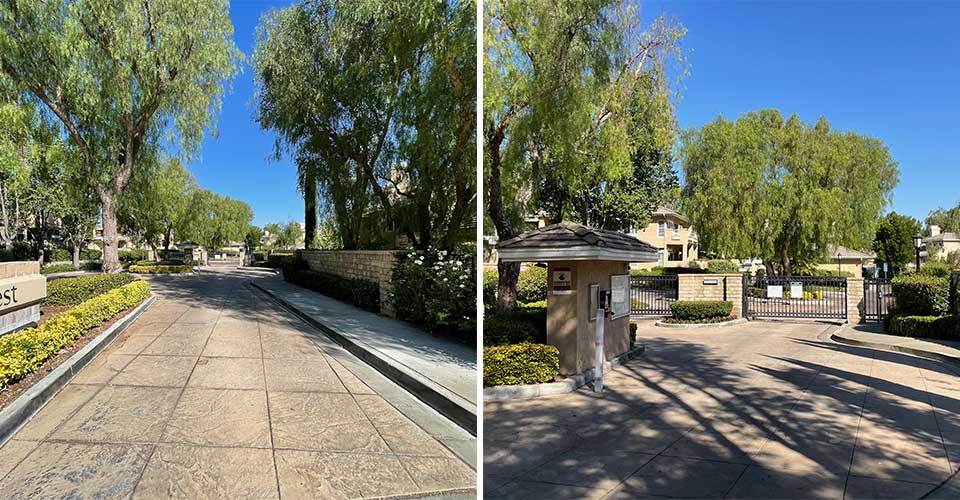 Arroyo West Condo Sizes
There are a few different floor plan layouts and sizes as shown below. Keep in mind, these are GENERAL descriptions of what one might expect to find in this complex. Be sure to look at the listings displayed above. Even if there are no listings, those interested can view the SOLDS to get an idea of the interiors
790 SF – 1 bedroom and 1 bathroom, usually lower level units.
801 and 804 SF – 1 bedroom, 1 bathroom typically upper level units.
976 SF – 2 + 2, usually a lower level unit.
1,156 and 1,142 SF – 2 + 2 upper or lower level units.
1,259 SF – 2 story unit comes with 2 bedrooms, 2 bathrooms and a loft. Spiral stairs.
1,442 SF – Typically includes duel primary bedrooms, one upstairs and one down. 2 bathrooms, 2 balconies, a patio and 2 car garage.
If planning to utilize FHA financing to buy a condo or townhome in Santa Clarita, be sure to see our list of FHA approved condos in SCV.
HOA Amenities and Local Conveniences
Of course Arroyo West has some nice HOA amenities including a small recreation area with a swimming pool, hot tub, lounge area with plenty of lounge chairs. Although it's not like a small resort, it's a great spot for a quick dip or lounging poolside while working on your tan.
There is one gated vehicle entrance to the community accessible via Arroyo Park Drive. There's also a pedestrian security gate connecting to Summit Park. It's a gorgeous park with lovely developed trails, playgrounds and lots more. The trail system extends through the preserved natural environment where hikers can experience a variety of bird species and other natural habitat.
Convenience Shopping & Dining
Local conveniences are outstanding! The complex is situated about a block from Granary Square where residents can do their grocery shopping, dining, banking and more. Don't forget, the Valencia Town Center Mall is located just a few blocks up the street.
Nearby Schools
College of the Canyons and Cal Arts are just a short drive. Public schools include Valencia Valley Elementary, Placerita Junior High and Hart High. Hart and Placerita schools are both part of the William S Hart School District.
Mapped Location of Las Ventanas
Maps to More Condo and Townhome Complexes
Yes, we understand these condo and townhome complexes can be hard to find. As a result, we created some handy maps displaying the location for many complexes throughout SCV.
Canyon Country Mapped Locations