Built in 1988, Las Ventanas is a private & quiet, classic condo community conveniently located on the map in Valencia of Santa Clarita. Scroll down to view our full report, including local pics and links to listings of condos for sale. If this condo community is not for you, take a look at all condos for sale Valencia.
Condos For Sale in Las Ventanas & Vicinity
The Las Ventanas condos are situated in a relatively small complex and there may be few, if any condos on the market at this time. To provide more options, we've included 2 links to view listings in nearby neighborhoods.
Las Ventanas Active Listings Only. If no units are available, you'll also have the option to view recently sold listings. At least this will give you a better idea of what the homes are like and if interested, you can sign up for listing alerts.
Condo and Townhomes Listings in ALL of Valencia. This link will land you on a page with listings of only condos and townhomes for sale in Valencia, CA.
Condos & Townhomes For Sale in Santa Clarita. We know it can be difficult to find that perfect condo complex, especially when inventory is low. That's why we published a full page dedicated to only condos & townhomes in SCV. It also includes links to many more condo community reports, just like this one.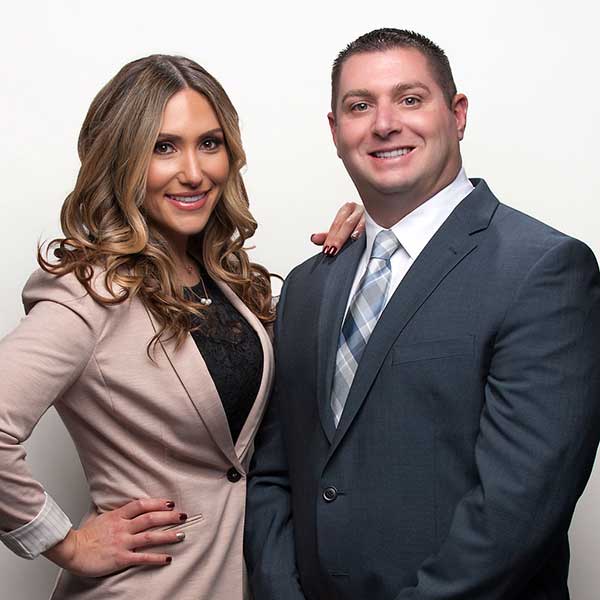 Las Ventanas Community Report By
Matt & Meray Gregory
Contact Matt & Meray

As local REALTORS®, brokers AND lifetime SCV residents, we have helped many find and buy homes of all types. Remember, with us there's NEVER any sales pressure, whatsoever!

Your Local REALTORS®
DRE# 01463326
DRE# 01831112
Overview of the Las Ventanas Condos
What's not to like about this classic Valencia condo community? The condos are attractive, the complex is well cared for, there are some nice amenities, all offering plenty of peace and quiet. Even better, it's just a few steps to local convenience shopping, dining and more. Everything is just so close!
The homes are considered to be attached condos sized from 786 to 1,488 SF. The smallest 1 bedroom units have 1 bathroom and the 2 bedroom homes come with 2. There are no 3 bedroom homes. Typically, the smaller homes include a single car garage and the largest units usually have a 2 car garage. There is also assigned carport parking but this might vary depending on the unit.
The home interiors were designed to be partially open, at least between the living room and kitchen areas. Each homes also has a fireplace and laundry hookups, usually with enough space for a stack-able washer and dryer. Depending on the floor plan, the units have at least one private balcony or patio. The larger condos have 2 balconies or patios and a few have 3.
Usually, the 2 bedroom units have one bedroom & bathroom upstairs and the other one is downstairs. Most larger units have a small loft.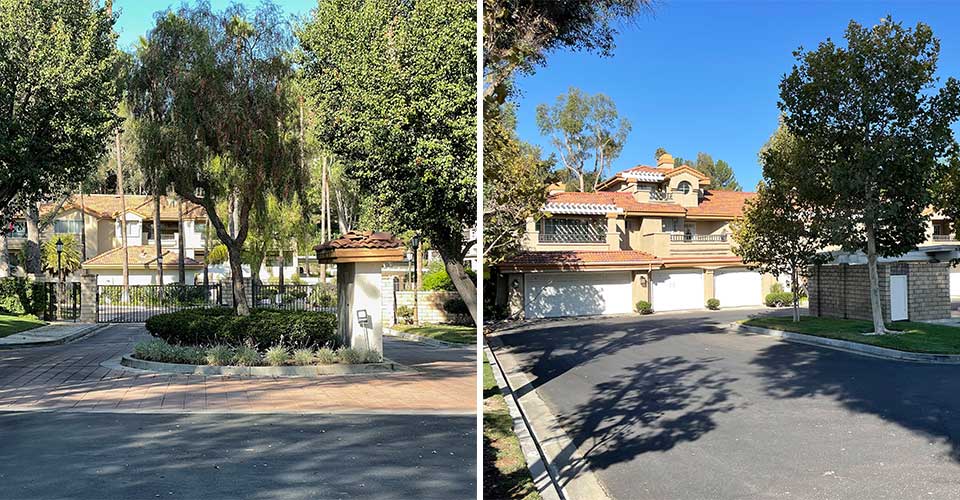 Homes in Four Different Sizes
There are a few different floor plans, but the homes typically come in 4 different sizes as follows:
786 SF with 1 bedroom and 1 bathroom
922 SF with 2 bedrooms and 2 bathrooms plus a loft
1,170 SF with 2 bedrooms and 2 bathrooms plus a loft. In some homes, the 2 bedrooms are considered to be masters.
1,488 SF with 2 bedrooms and 2 bathrooms plus a loft. These large units are very roomy, some have a patio and 2 balconies. Also a 2 car garage.
If planning to utilize FHA financing to buy a condo or townhome in Santa Clarita, be sure to see our list of FHA approved condos in SCV. Always VERIFY this information with your lender.
Shared Amenities and Local Conveniences
Amenities here include an attractive, custom designed swimming pool and a basic hot tub. Of course, the HOA takes care of the grounds maintenance and gated access. There are more inclusions so if planning to purchase a home be sure to verify everything.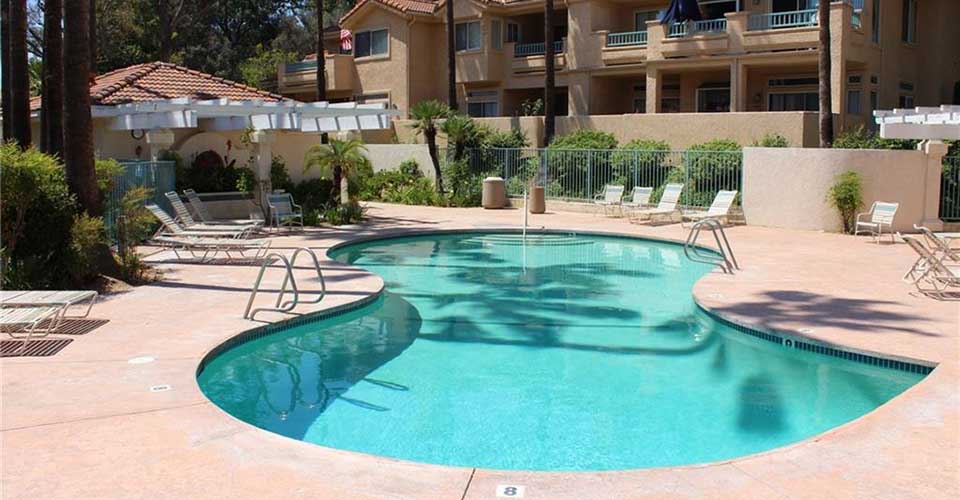 Convenience Shopping & Dining
Local conveniences are outstanding! The complex is situated directly across the street from Granary Square. Residents can find grocery shopping, eateries, a bank, drug store, bakery and plenty more. Of course, the Valencia Town Center Mall is located just a few blocks up the street.
Nearby Schools
Nearby schools include Valencia Valley Elementary, Placerita Junior High and Hart High. The high school and middle school are both part of the William S Hart School District.
The Summit Park located one block to the north of the complex. It is arguably the most lovely park in all of SCV. There are two large greenbelts, multiple tennis courts, tot lots, lovely shade trees & more. One downside though, there are NO restrooms unless you go into the YMCA located at the front of the park. If the Y is closed, you are out of luck. However, keep in mind, most park visitors are nearby residents.
There's an amazing trail system that winds through the preserved natural environment where hikers can experience a variety of bird species and other natural habitat. Our family visits here often and the kids love watching and listening to all the birds. At certain times of the year they can watch the gophers digging out their tunnels.
Mapped Location of Las Ventanas
Maps to More Condo and Townhome Complexes
Yes, we understand these condo and townhome complexes can be hard to find. As a result, we created some handy maps displaying the location for many complexes throughout SCV.
Canyon Country Mapped Locations