Siena Villas Condominiums for Sale in Valencia CA
The Siena Villas condo complex is located on the map in the Heart of Valencia, on the south west corner of McBean Parkway and Valencia Blvd. This is one of the more popular condo neighborhoods in the area and when it comes to local conveniences, it's near the top of our list! Another great location for affordable condos can be found in the nearby Santa Fe community. Scroll down to learn more about the complex, amenities, local conveniences and find links to listings of condos for sale.
Siena Villas Condos For Sale
Click the blue button to see ACTIVE listings of only Siena Villa condos for sale. Since it's a relatively small community, there may be no homes on the market at a given time. If you don't see any listings, try taking a look at all condos & townhomes for sale in Valencia, CA.
Unfortunately, NOT ALL listings are shown on most real estate websites! As REALTORS®, we have access to coming soon listings that we can share with clients exclusively working with us. Contact us to schedule a consultation.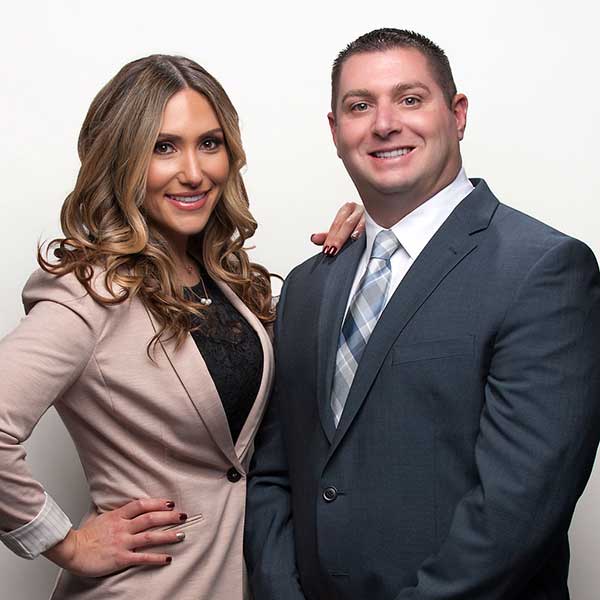 Siena Villas Complex Report By
Matt & Meray Gregory
[email protected]

As Valencia REALTORS®, brokers and residents, we especially enjoy helping friends & clients find and buy affordable condos. Contact us to schedule a consultation.

Your Local REALTORS®
DRE# 01463326
DRE# 01831112
Overview of Siena Villas
The Siena Villas condos are classics and among the most popular and most convenient Valencia has to offer. The homes are surrounded by beautifully maintained common areas, filled with lovely, mature shade trees and paved walkways. Buyers will find small one bedrooms units as well as the larger twin bedroom condo units. Many of these 2 bedroom units are intended for two friends splitting the monthly rental or mortgage cost. and investors are quick buy because they are extremely rent-able! If interested in buying a home here, we suggest keeping a close eye on the market and once a home becomes available, take quick action. We have represented a number of first time buyers and investors and even when inventory is high, they still sell quick, especially the 2 bedroom units!
We think you'll love these condos, and dollar for dollar, they might be the best deal in Valencia. Since many of the 2 bedroom units are sized exactly the same and each with their own bathroom, it's a terrific option for two friends sharing expenses.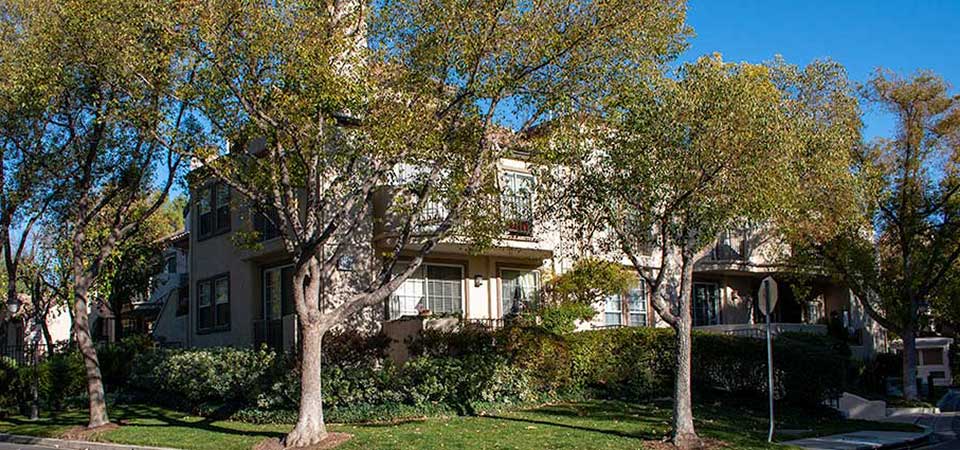 Home Descriptions and Insights
The condominiums are lovely and basically come in two sizes. There are 1 + 1 condos sized from 693 up to 835 SF. Next, we have the 2 + 2 units sized from 925 up to 1,112 SF. Most 2 bed homes are commonly sized at approximately 1000 SF. These 2 bedroom units come in 2 styles. Some are situated for privacy, on opposite wings with almost identical bedrooms and bathrooms. It's like having 2 primary bedrooms and bathrooms. Other 2 bed units are more traditional, with 1 primary bed and bath and a typical second bathroom.
Some might think these homes are a bit small but it's truly surprising how roomy they can be. The bedrooms and living areas are also larger than one might expect. Most homes come with a laundry closet intended for a stacked washer and dryer. Yes, the architects really did do a terrific job making best use of all available space. The trick is, don't over furnish the interiors and all will be well.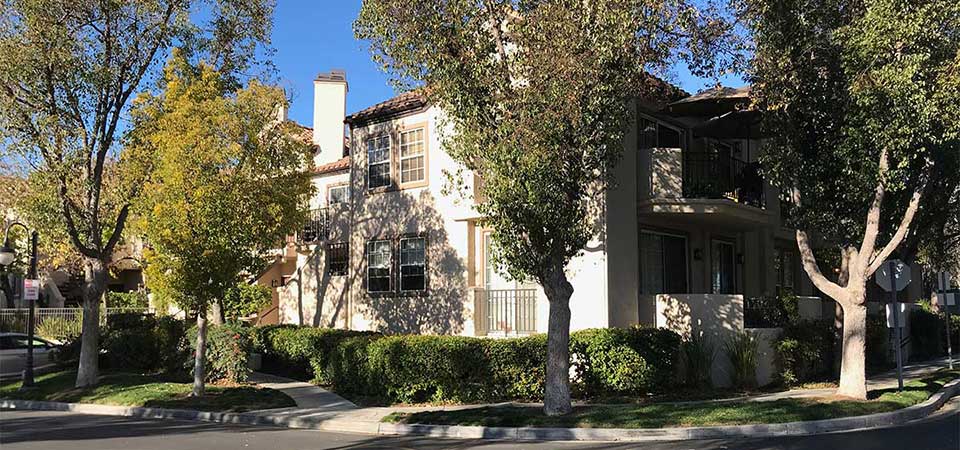 The parking is mostly situated in secured, underground covered parking. Then, even though a home might come with 2 spaces, they may be tandem style which is not always convenient. If planning to buy, be sure to verify the parking first.
Siena Villas Amenities and Local Conveniences
The HOA shared amenities include 3 swimming pools, spas, tennis courts a handy car wash area and more. Two of the pool/recreation areas are nice sized and there's a 3rd, smaller pool, but great for lap swimming. The recreation areas are very nice, but not of the resort style variety found in some of the newer housing developments.
Since the community is located just across the street from the Kohl's shopping center and Valencia Town Center Mall. When it comes to shopping or dining, it really does not get any easier!
Summit Park is very close by, just to the south. College of the Canyons is approximately one mile to the west. Nearby schools include Meadows Elementary Hart High School and Plaerita Junior High. Verify the school attendance for the high school and junior high by viewing the William S Hart District boundary map.
Maps to More Condo and Townhome Complexes
Yes, we understand these condo and townhome complexes can be hard to find. As a result, we created some handy maps displaying the location for many complexes throughout SCV.
Canyon Country Mapped Locations