Villa Metro Homes and Neighborhoods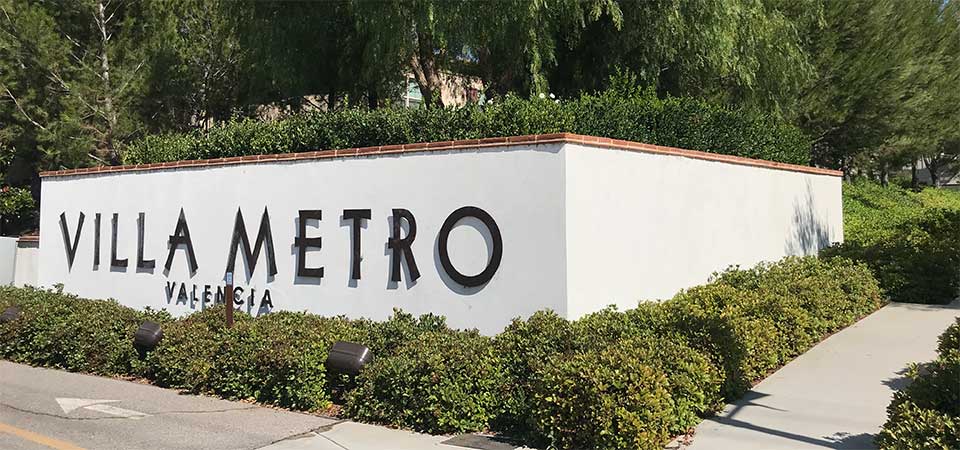 Today we're sharing about the distinctive Villa Metro community in Saugus of Santa Clarita. The community is located on the map just north of Soledad Canyon Road, across the street and slightly east of the Metro Link Station in Saugus of Santa Clarita, CA. The houses and neighborhoods in this area have been constructed with convenience in mind, making them an excellent choice for busy professionals who are always on the go.
Scroll down to view the community video, photo gallery, real estate listings and descriptions of the neighborhoods and home types.
Community Theme
Mediterranean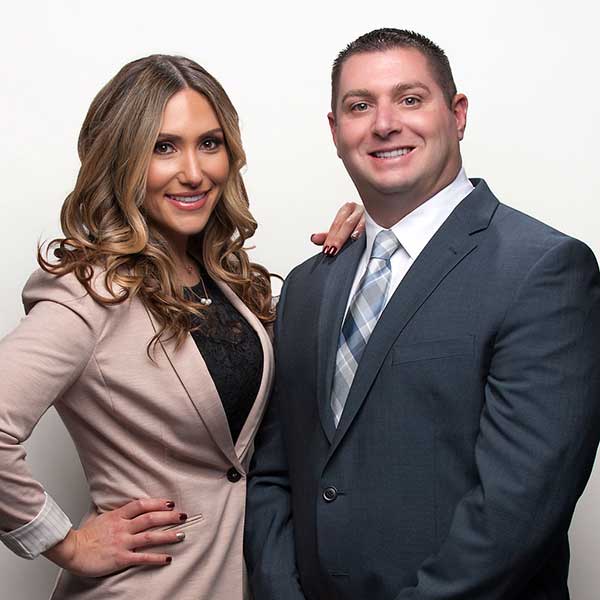 Villa Metro Report By
Matt & Meray Gregory
Email: [email protected]

As local REALTORS®/Brokers AND life long Santa Clarita residents, we have the expertise & local knowledge to help you buy or sell your home. With us, there's NEVER any sales pressure, whatsoever!

Your Santa Clarita REALTORS®
DRE# 01463326
DRE# 01831112
Villa Metro Community Video
Villa Metro Community Overview
Built from 2013 to 2016, these Mediterranean styled homes are a bit different from those in other Saugus neighborhoods. This community is secure and was developed specifically for busy professionals, commuters or anyone who prefers a more convenient lifestyle. Rather than spending time caring for their own yards or swimming pools, residents here have more time to devote to other activities.
There are four, not so different subdivisions consisting of homes sized from 1,067 to 2,532 SF. Each home comes with an attached garage and although there are small patios or decks, there are few yards to speak of.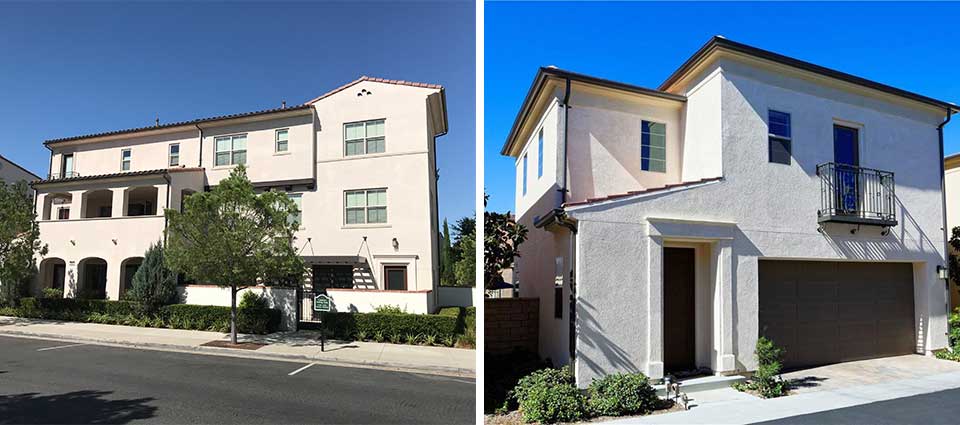 The homes in Sol, Terra and Agua have many similarities, however, the Cielo homes are a combination of live & work mixed use residential/commercial floorpans that are larger than the others, sized up to 2,532 sq ft.
Villa Metro locals enjoy a variety of shared community amenities, over and above what is common in other communities. Since the homes have very small yards, the developer did an outstanding job making the amenities and common areas really special. Scroll down for more detailed information.
There are no schools situated directly within Villa Metro, however, there are various options for education nearby and throughout Santa Clarita. Scroll down for more information.
See more popular areas and neighborhoods in the Santa Clarita Valley.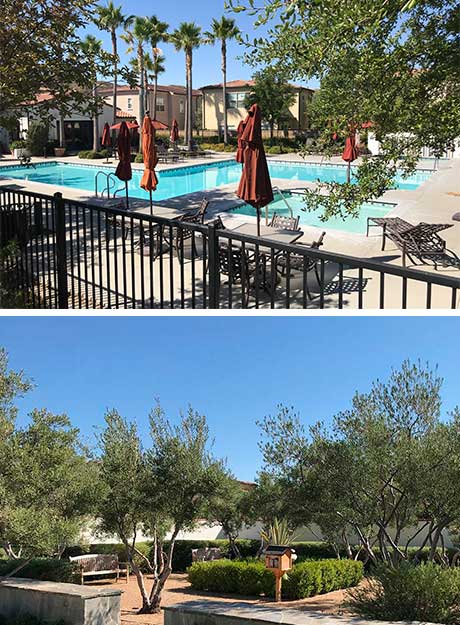 Villa Metro Amenities
The Villa Metro architects and builders really did a remarkable job on the shared common areas and amenities. Even though the homes have no yards to speak of, there are various outdoor locations throughout the community so residents and their guests can come together to socialize, relax and enjoy themselves.
Residents enjoy a variety of shared community amenities including an amazing clubhouse, swimming pool, hot tub, playground, picnic area, gas fireplace and gas barbecues.
Unique Amenities
Other features include outdoor flower garden areas, a book exchange section, fire pits, a lovely courtyard, playground, vegetable garden and so much more. There are also park benches situated throughout the shared common areas and even more seating in the Cielo neighborhood. We really like the book exchange area. It's a perfect spot to socialize or sit quietly for a nice read.
HOA & Local Conveniences
Mello Roos & HOA
Of course, there are monthly HOA dues and an annual Mello Roos. It's very important to verify both costs BEFORE making any purchase offer.
Local Convenience Shopping and Dining
There are variety of nearby convenience shopping and dining opportunities including Walmart, Sam's Club, Rattlers barbecue and much more.
Trail Systems & Bridge to Metro Link
Although the community is secured, there are multiple gated access points to the Santa Clarita trail systems. There's also a pedestrian bridge connecting commuters to the Metro Link station on the other side of Soledad Canyon Road. Commuters can cross the street using the pedestrian bridge which connects to the local Metro Link Station.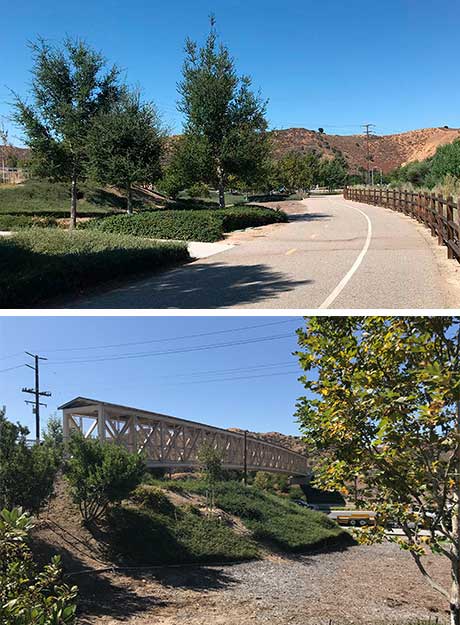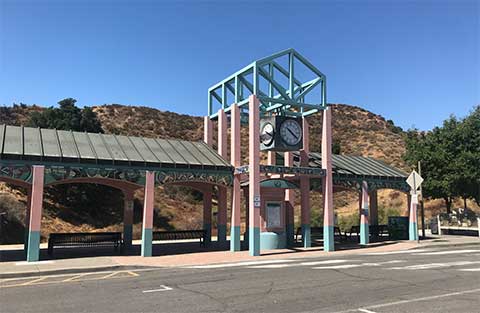 Schools
The nearby grade school is Emblem Academy which is part of the Saugus Union School District. The closest middle school is La Mesa Junior High and the high school is Golden Valley. Both the high school and middle school are part of the William S. Hart School District.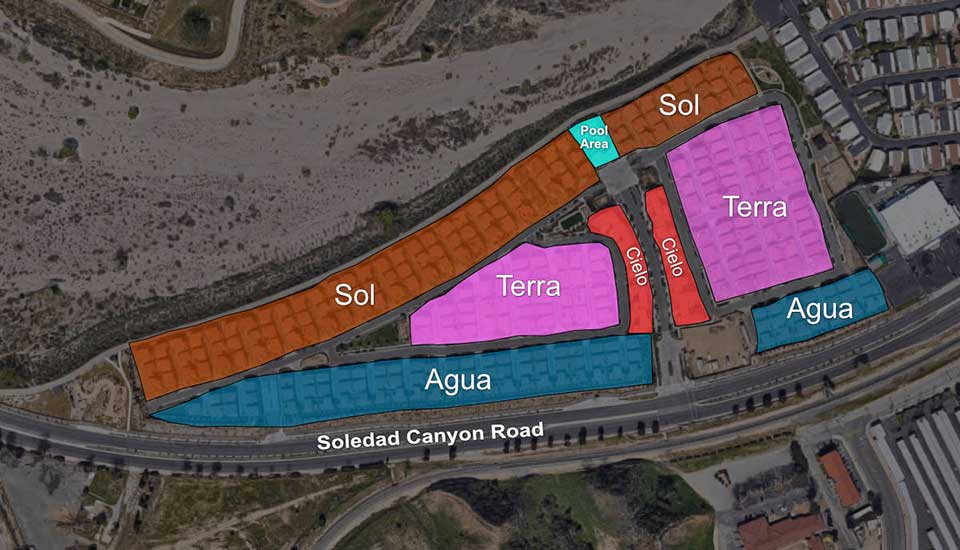 Real Estate Listings of Homes For Sale in Villa Metro
Click the View ACTIVE Listings button below to see listings of homes for sale in Villa Metro. If no homes are currently available, you will also have the opportunity to see recently sold homes. At least, this will give you an idea of what the homes are like and what they are selling for.
FHA Financing Available
Currently the Villa Metro community is approved for FHA financing until 2/10/26. If you are reading this after that date be sure to check our FHA approval list to see if it was renewed.
More Saugus Communities and Home Buying Options
To discover more communities in Saugus, visit more of our community pages to learn of the newest and most popular neighborhoods in Saugus. We have photos, videos and helpful descriptions, especially for those unfamiliar with the area.
Villa Metro Subdivisions
The homes here come with some unique and interesting features not often found in other neighborhoods. The homes are well appointed with open floor plans downstairs, often with center island kitchens. Prospective buyers will notice good sized bedrooms, laundry rooms and attached, two car garages. Most come with a patio and a very small yard.
Cielo Subdivision
The Cielo neighborhood is a unique live & work combination type home/office. The ground floor is commercial office space and the living space is above. These homes are not in the gated portion of the community and of course, are open to the public during business hours. These combo homes are quite impressive, sized up to 2,532 sq ft and come with an array of unique features.
Sol Subdivision
These homes are well appointed and also include some unique features. Generally, the homes are sized from 1,695 to 2,122 sq ft and come with 4 bedrooms and 3 bathrooms. The larger models also have a loft or den that can be used as a 5th bedroom if desired. Some models include one downstairs bedroom with a full bath, perfect for guests! Another nice touch often seen here are the en-suite master bedrooms and walk in closets.
Agua Subdivision
The Agua neighborhood consists of 2 and 3 bedroom single family homes sized from approximately 1,167 to 1,544 sq ft. Common features might include one master suite and one jr master suite along with a loft and laundry closet.
Terra Subdivision
The Terra neighborhood features 3 bedroom homes sized from 1,511 to 1,861 SF. Some of the larger 3 bedroom models include dual master bedrooms upstairs and 1 bedroom downstairs.