Cheyenne Townhomes for Sale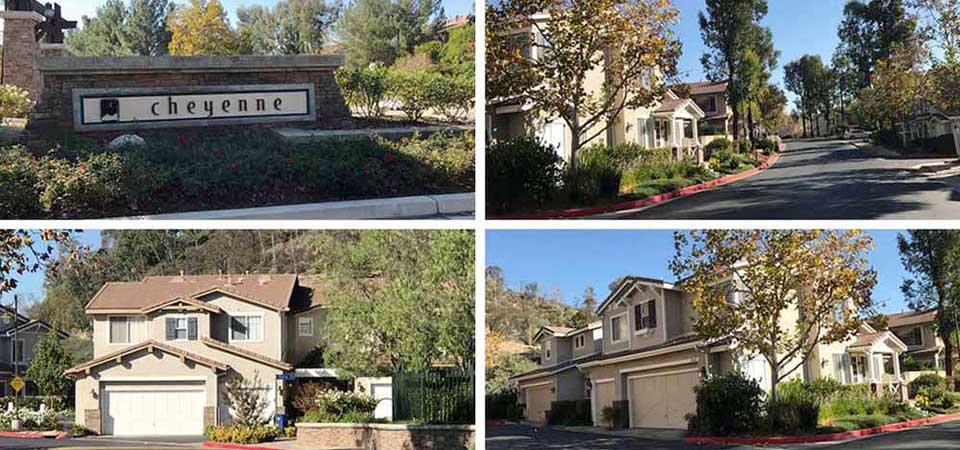 Discover the Cheyenne townhome neighborhood in Northbridge of Santa Clarita. The community is located on the map at the south edge of the desirable Valencia Northbridge community. Scroll down to view townhomes for sale, photos, a map of the neighborhood and links to similar townhome and condo neighborhoods located nearby.
1,025 – 1,433 SF
Home Sizes
Listings of Cheyenne Townhomes and Nearby Condos
Note: Because the Cheyenne complex is relatively small, we have included listings of only townhomes & condos in all of Northbridge. If available, this will include those listed in the Cheyenne community as well. If no listings are displayed, then there is nothing on the market at this time. See condos and townhomes for sale in all of SCV.
Sorry we are experiencing system issues. Please try again.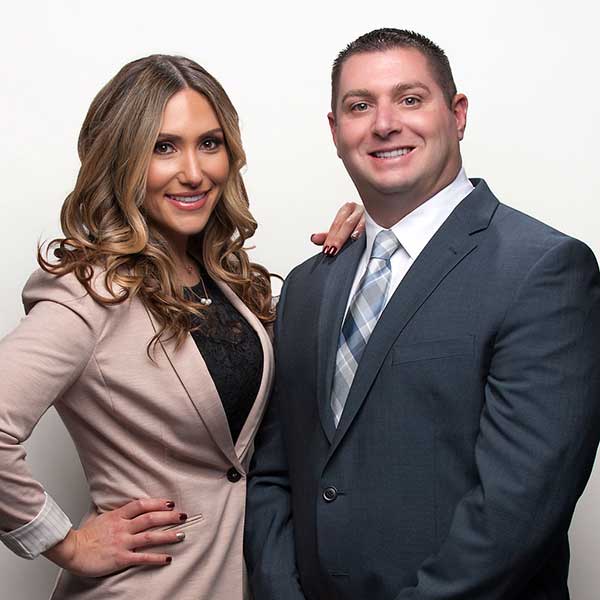 Cheyenne Report By
Matt & Meray Gregory
Call or Text us at 661-713-4799

As SCV REALTORS®/brokers, AND residents, we are especially interested in helping buyers find & buy affordable homes. Please contact us to schedule a consultation.

Your Local REALTORS®
DRE# 01463326
DRE# 01831112
Overview of the Cheyenne Townhomes of Northbridge
Built around 1998, the Cheyenne townhomes are located in the popular Valencia Northbridge community of Santa Clarita, just west of Bouquet Canyon (behind BestBuy) and north of Newhall Ranch Road.
The homes here are considered to be townhomes, ranging in size from 1,025 sq ft to 1,433 sq ft. The smaller 2 bedroom 2 bathroom homes are typically sized at 1,025 sq ft and the larger 3 bedroom 3 bathroom units are sized at about 1,433 sq ft. There are also some units sized at 1,176 sq ft and 1,219 sq ft.
Even better, the Cheyenne townhome complex is approved for FHA financing until April of 2023. You can always verify the FHA approval status here. Keep in mind, these homes are quite popular and when they come on the market they do tend to sell quickly.
If interested in finding more condo neighborhoods, we provide helpful reports about many condo and townhome communities in Santa Clarita.
The Cheyenne townhome community is a beautiful neighborhood. It's quiet, peaceful and well maintained. Availability of homes can be scarce but there are plenty of other amazing communities and Valencia neighborhoods where you can expect to find similar homes.
Amenities
The amenities in the Cheyenne community include a swimming pool, hot tub, 1/2 basketball court, small playground and the community is connected to miles of trails. We don't really see any downside however some might say the pool area is a bit small. Never the less
This is not a gated community however the entrance to the neighborhood is unique. It's a long road/drive up to the homes and the common areas surrounding it are beautifully maintained. It really is unique and just beautiful!
Nearby Schools and Local Conveniences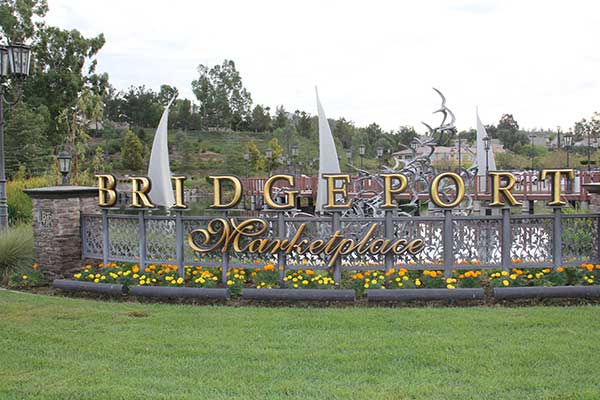 Nearby schools include Valencia High & Rio Norte Junior High. Bridgeport and Helmers Elementary schools are both nearby.
Local Convenience Shopping & Dining
There's local shopping and dining available just east of the community on all corners of Newhall Ranch Road and Bouquet Canyon Road. Also, a couple blocks to the west is the Bridgeport Marketplace. It's a favorite spot for dining at places such as the California Pizza Kitchen and our favorite brunch location, Marston's.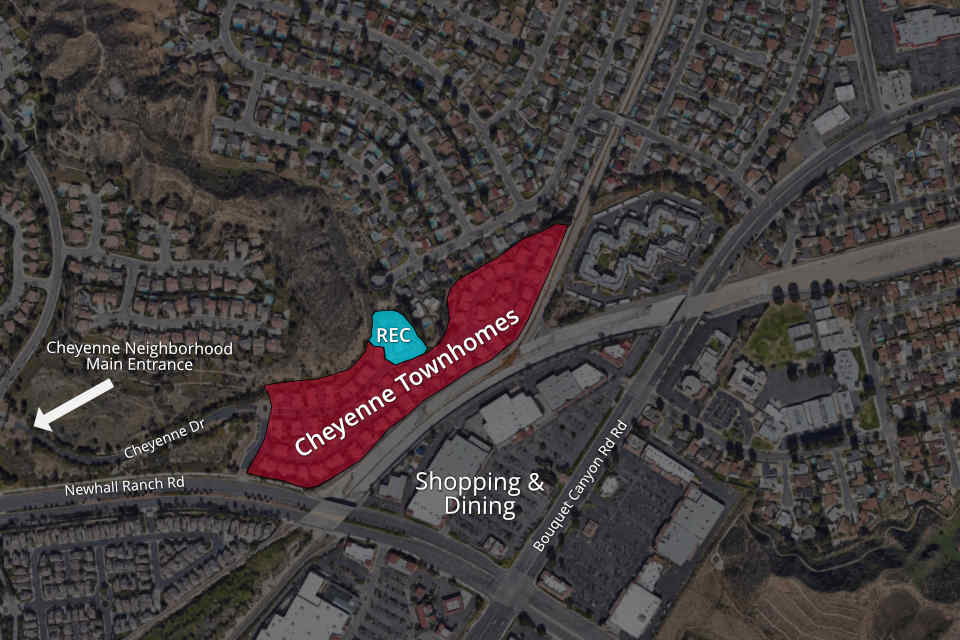 Find Maps to More Condo Locations
Sometimes condos can be difficult to find. To help, we've included links below to pages with multiple maps to more condo and townhome locations throughout SCV. For those who prefer our personalized help and guidance, please contact us directly for a consultation.
Canyon Country Mapped Locations