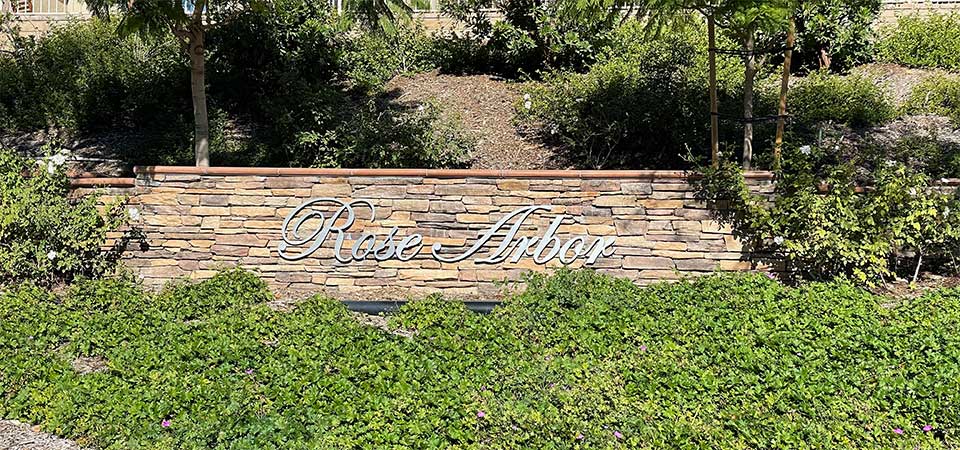 Rose Arbor is a charming little townhome neighborhood nestled at the south edge of the highly regarded Valencia Northbridge community. The complex is located on the map at the northwest corner of Newhall Ranch Road and Hillsborough Parkway, across the street from the Cheyenne townhomes.
NOTE: Please know, this is NOT the HOA website. See the Rose Arbor HOA website here.
This neighborhood report is intended to provide helpful and accurate information to those interested in learning more about Rose Arbor. Scroll down to see links to listings of townhomes for sale and view our first hand descriptions, photos, neighborhood map & more.
Listings of Rose Arbor Townhomes For Sale
The Rose Arbor complex is very small and there's always a chance there will be NO HOMES CURRENTLY ON THE MARKET! Alternatively, take a look at all condos and townhomes for sale in Valencia.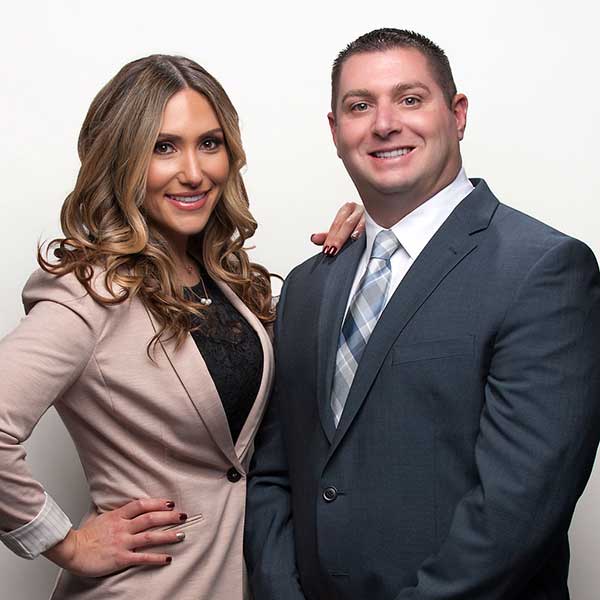 Rose Arbor Neighborhood Report By
Matt & Meray Gregory
[email protected]

As Valencia REALTORS® & brokers, we are especially interested in helping those we represent find & buy affordable homes. With us, there's never any sales pressure, whatsoever.

Your Local Valencia REALTORS®
DRE# 01463326
DRE# 01831112
Overview of Rose Arbor
Rose Arbor was developed in 1996 and consists of attached homes, often referred to as condos or townhomes. The community is quite beautiful, surrounded by lush landscaped hillsides and nicely maintained grounds. The homes are attractive, expertly designed and fit in perfectly with the environment. We really can't say enough about how nice this little neighborhood really is. Those looking to buy a small home should take a look as it's worth serious consideration.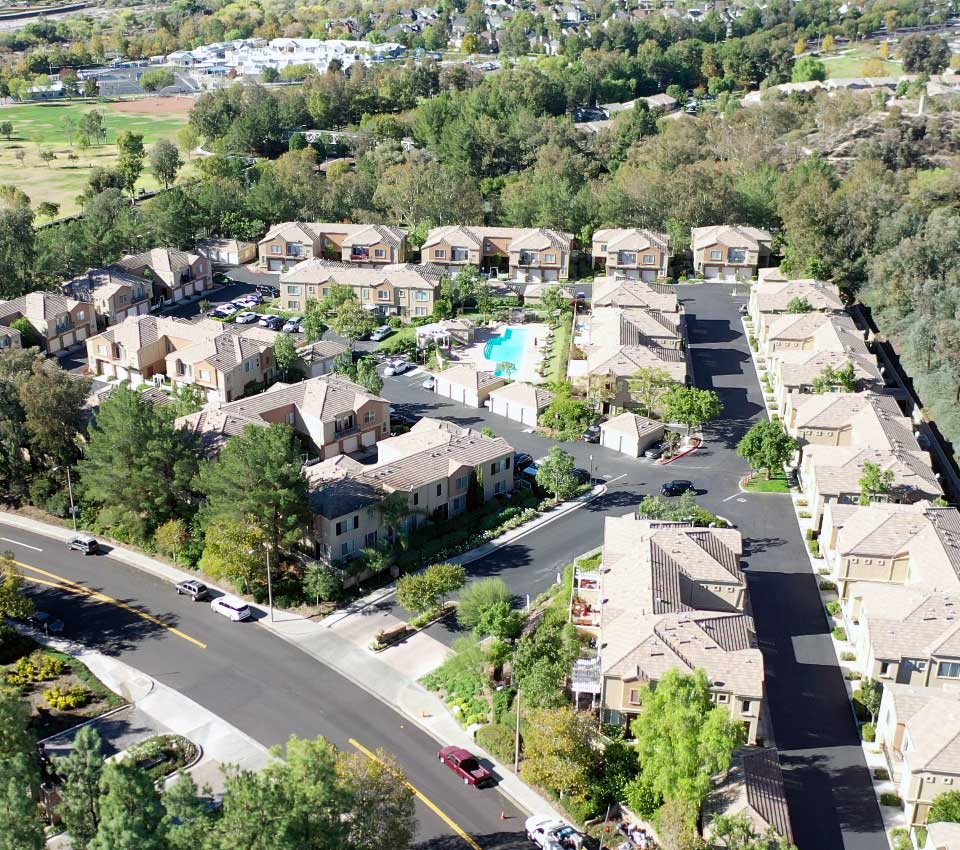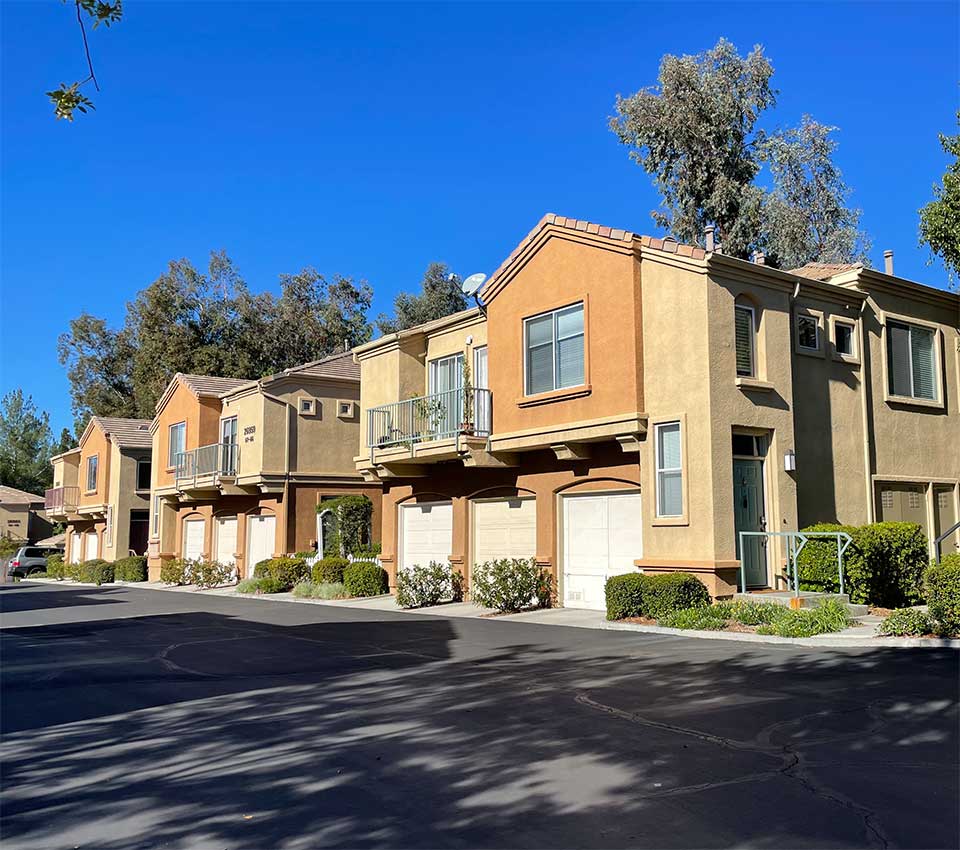 Description of Homes
The homes are sized from 592 to 863 SF and come with 1 or 2 bedrooms. The smaller one bedroom units are sized at 592 SF and come with 1 bathroom. There are also 2 bedroom units sized at 812 or 863 SF and each comes with 2 bathrooms. Typically, each unit has a small patio and some even have balcony. The bedrooms and bathrooms in the 2 bed units are all located upstairs while the living room, dining area and kitchen is downstairs. In the one bedroom units, ALL the living space is upstairs. Each unit comes with a direct access garage and some even have a separate garage, perfect for those needing additional storage. Laundry hook ups for all homes are situated in the garage.
Depending on how a given unit is situated within the building, each unit will have at least one or two common walls. However, it's nice there are no neighbors above or below.
Obviously this is a terrific complex and even though the homes are smallish, they are affordable, especially for first time buyers. While the smaller size might be a drawback for some, for others it might be just the thing. As always, it just depends on personal preference and individual needs. Keep in mind, not all home interior finishes are alike. Over the years, some owners have made extensive interior upgrades while others have not. Keep this information in mind if planning to make a purchase offer.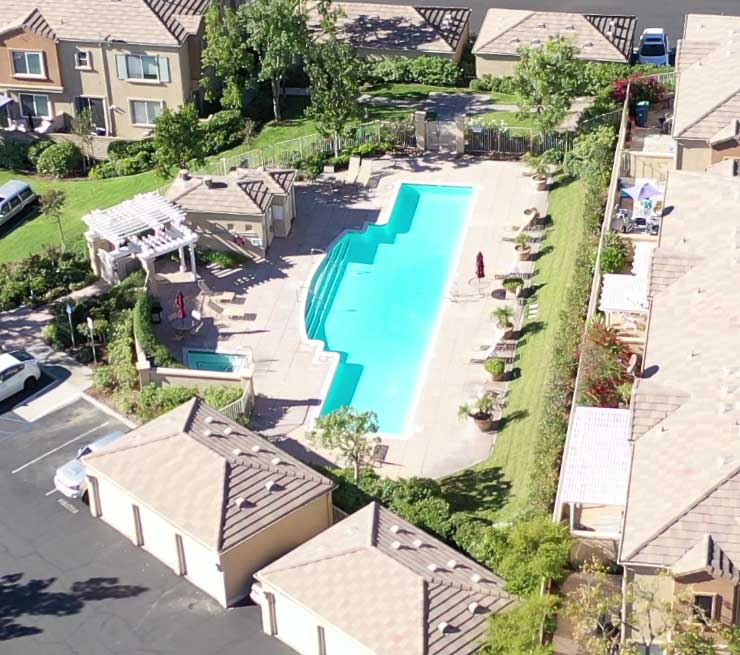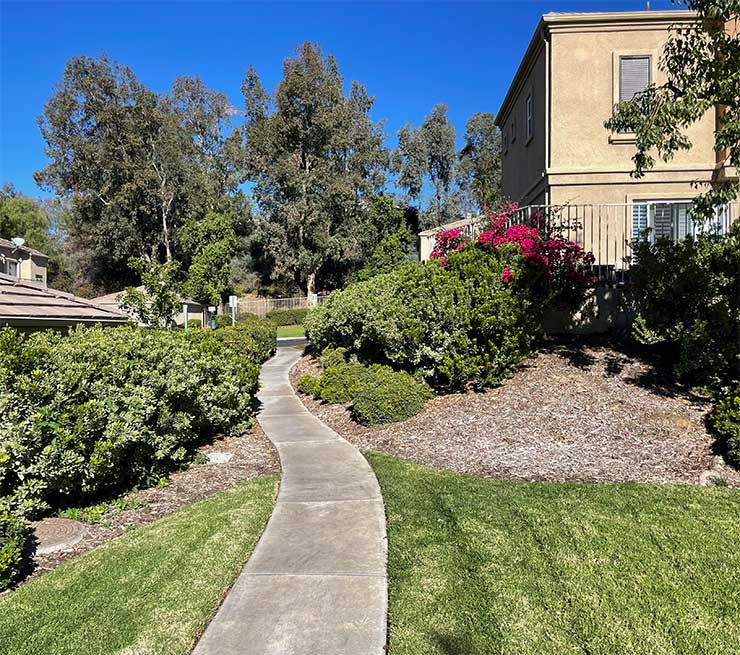 Rose Arbor Amenities
HOA amenities include a recreation area with a refreshing swimming pool, hot tub, plenty of lounge chairs and restrooms. It's the place to be on those warm summer days. Be sure to verify, but the last we checked the HOA fees also included the water, trash, general grounds maintenance, roofing & exterior maintenance. The monthly HOA cost is reasonable and there's NO Mello Roos!
Paseos and Trails
Rose Arbor connects directly to the Paseos which extend throughout Northbridge and connects to miles of Santa Clarita trail systems. The locals enjoy walking, jogging or simply taking an after dinner stroll. Traversing the trails is truly a favorite pastime for many Valencia locals.
Local Conveniences
Marketplace Park is situated just one block to the west and Bridgeport Park is accessible via a nearby pedestrian bridge to safely cross Newhall Ranch Road to land at the park & school.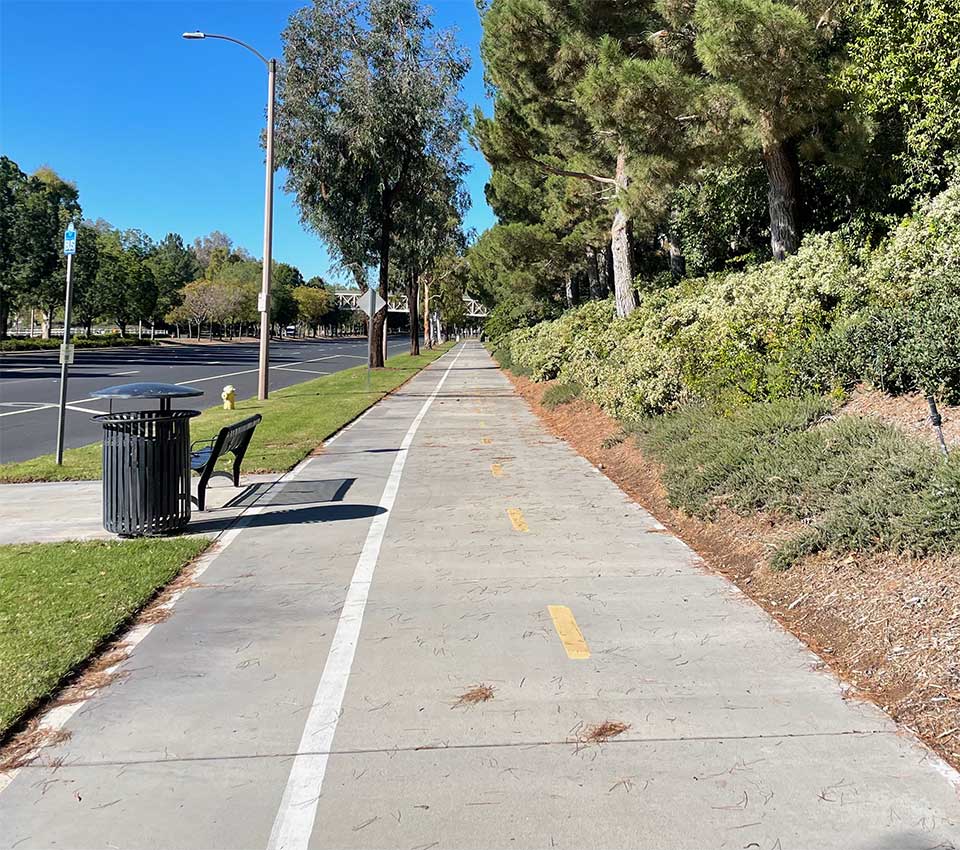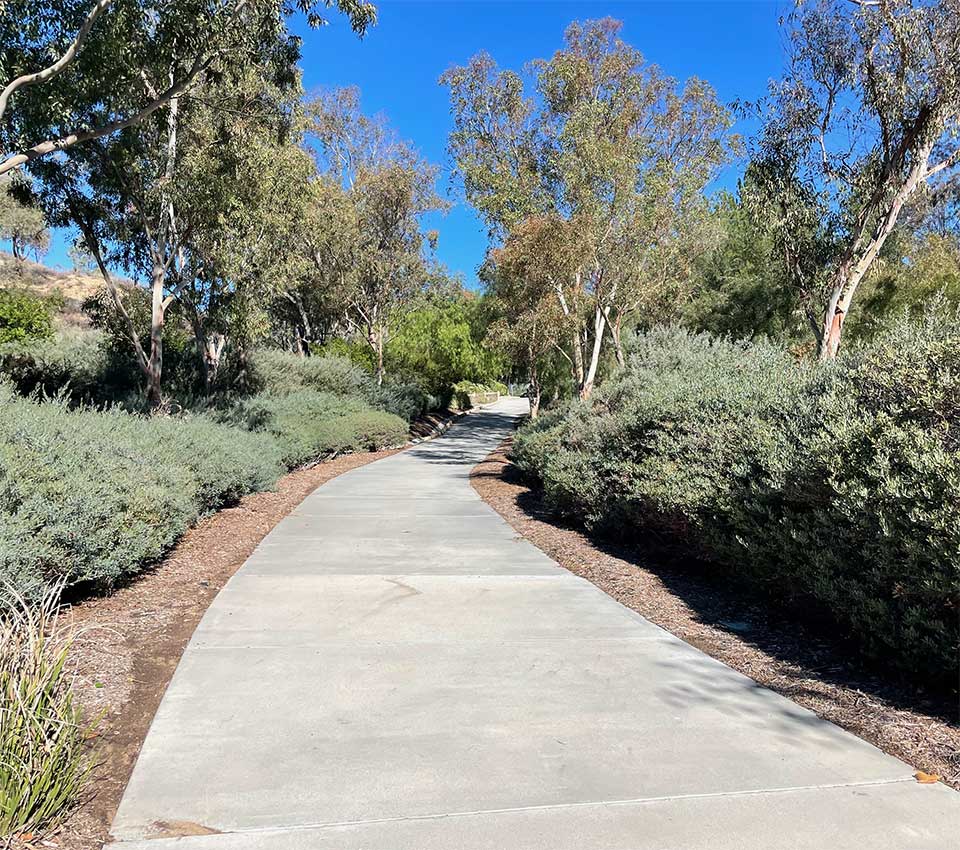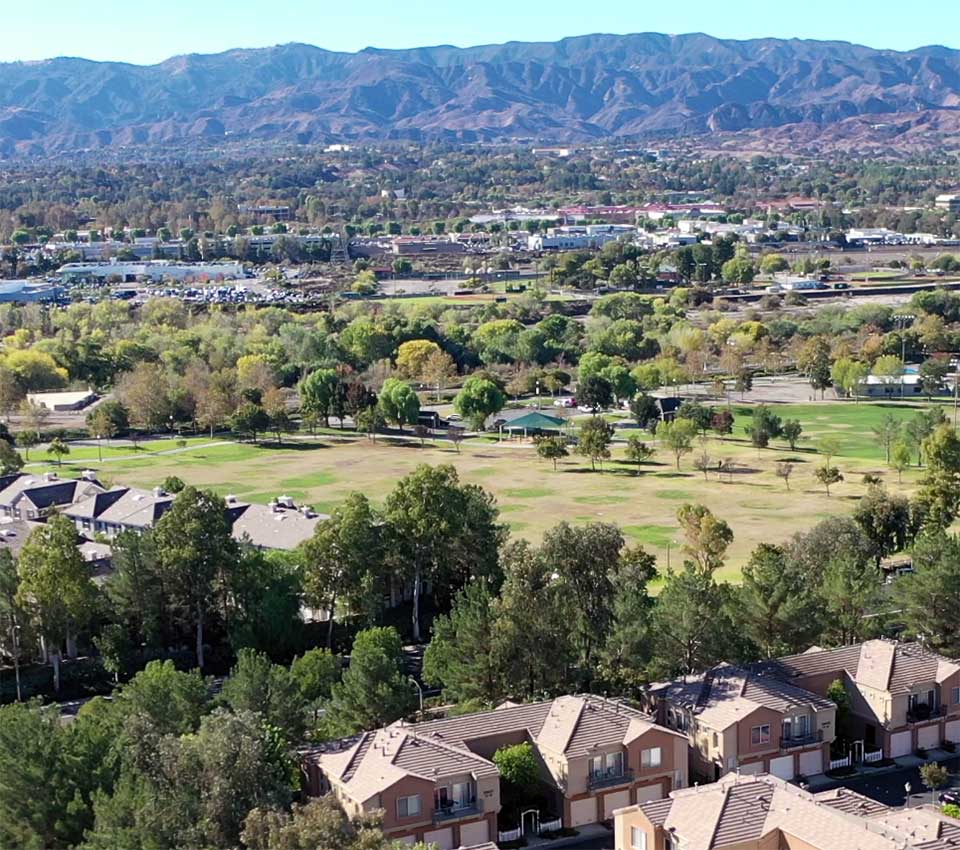 Nearby Schools and Local Conveniences
Nearby schools include Valencia High & Rio Norte Junior High. Bridgeport Elementary is just across the street and Helmers Elementary is approximately a mile to the north.
Local Convenience Shopping & Dining
There's some terrific shopping and delicious dining available across the street, west of the community at the Bridgeport Marketplace. The locals enjoy dining at places such as the California Pizza Kitchen and the local favorite brunch location is Marston's.
Photo Gallery
Here are a few of the shots taken while visiting Rose Arbor.
Find Maps to More Condo and Townhome Locations