Montana Townhomes in Valencia, CA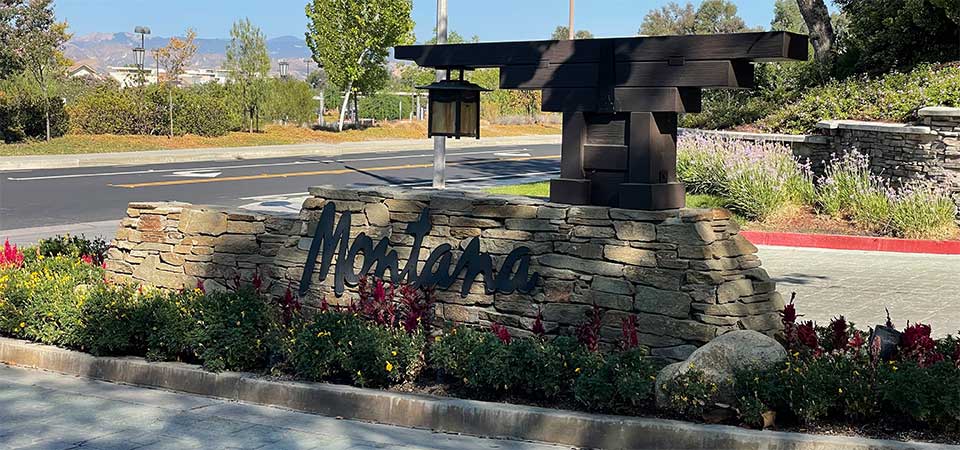 Listings of Montana Townhomes For Sale
Note: Since the Montana complex is small there may no homes on the market at this time. Alternatively, take a look at all condos and townhomes for sale in Valencia of Santa Clarita.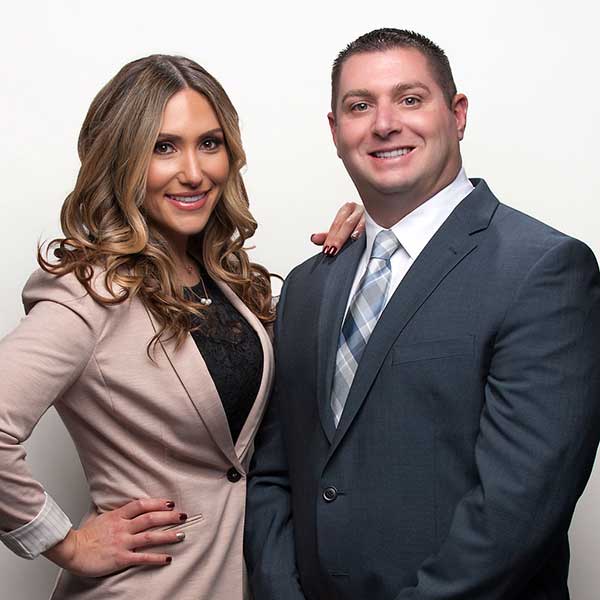 Montana Townhomes Report By
Matt & Meray Gregory
[email protected]

As local REALTORS®, brokers and SCV residents, we are especially interested in helping those we represent find & buy affordable homes. With us, there's never any sales pressure, whatsoever.

Your Local Valencia REALTORS®
DRE# 01463326
DRE# 01831112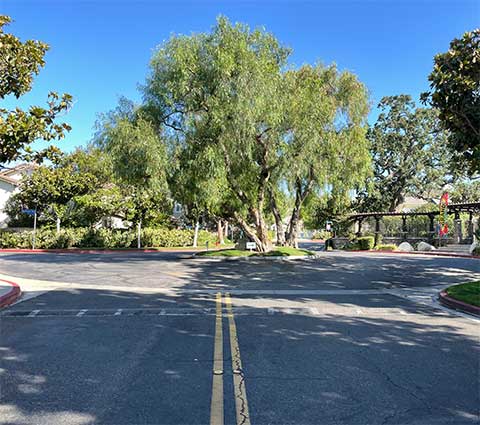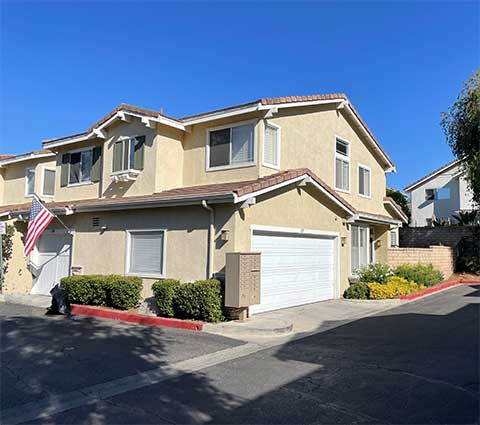 Overview of the Montana Townhomes of Northbridge in Valencia CA
The Montana's are one of just 4 condo or townhome communities in Valencia Northbridge. There's also Rose Arbor, the Cheyenne townhomes, and Avignon. Interested buyers looking for townhomes or condos in Valencia typically ask to see the Cheyenne and Montana homes first. That's understandable, because both complexes are quite lovely and each has plenty to offer.
The home exteriors and common areas here in the Montana's look terrific and the neighborhood is very well maintained. Visitors walking through will see plenty of shade trees, including a few old oak trees, preserved during the original development. The first impression for first time visitors is often one of tranquility.
In this area the Montana's are certainly highly regarded and continue to be a popular stop for prospective buyers. In fact, recently we represented a couple to buy a townhome here and they both remain pleased with their purchase.
The Montana two-story attached townhomes come with direct access, 1 or 2 car garages. Most units have 2 common walls but there are no shared floors. The homes are sized from approximately 982 to 1,334 SF and generally come with 2 or 3 bedrooms and 2 or 2.5 bathrooms. Each home has a living room, a kitchen with a breakfast bar, dining area, fireplace, a nice private patio and laundry hook ups in the garage. Some units also have a loft. Even better, there is no Mello Roos!
If interested in finding more condo neighborhoods, we provide helpful reports about many condo and townhome communities in Santa Clarita.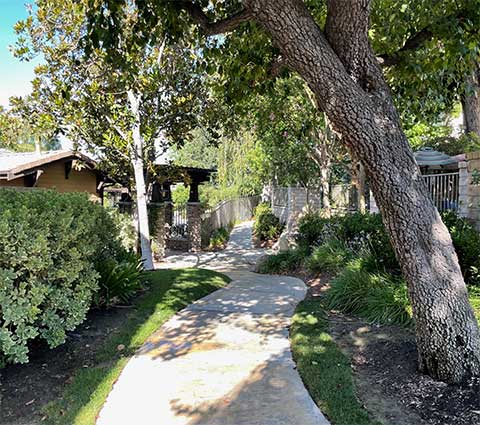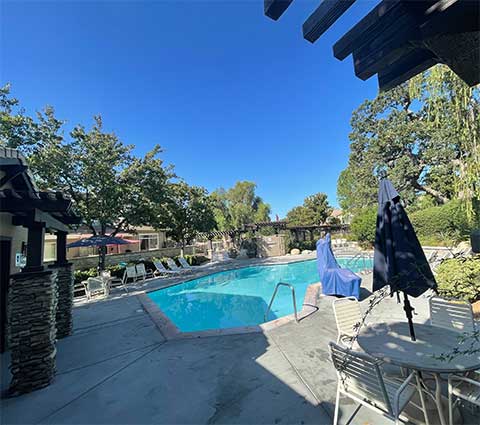 Montana Neighborhood Amenities
The Montanas HOA amenities include a pool, spa, lovely picnic area, lounge area, all surrounded by shade trees. Residents can easily access the trail systems located immediately east of the community. Compared to other complexes, the HOA cost remains reasonable and includes the trash and water.
Nearby Parks
The Marketplace Park is situated right across street. There's no playground, but there are park benches and a large greenbelt with nicely developed trails circling the perimeter. Residents can take the pedestrian bridge to cross over Newhall Ranch Road to Bridgeport Park. The park has a playground, developed trails, ball fields and more.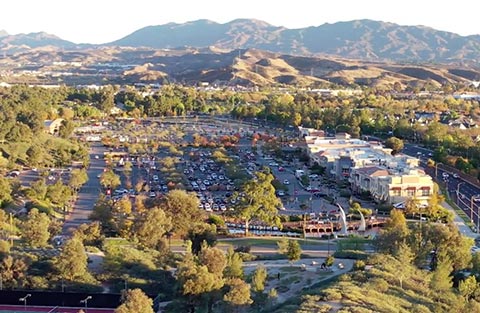 Nearby Schools and Local Conveniences
Nearby schools include Valencia High & Rio Norte Junior High. Bridgeport and Helmers Elementary schools are both nearby.
Local Convenience Shopping & Dining
There's some terrific shopping and delicious dining available across the street, west of the community at the Bridgeport Marketplace. It's a favorite spot for dining at places such as the California Pizza Kitchen and our favorite brunch location, Marston's.
Detailed Unit Descriptions
982 SF Homes – Come with 2 decent sized bedrooms, both upstairs, 2 bathrooms, a fireplace, media niche, small kitchen and breakfast bar and nice sized patios. Most of these smaller units come with an attached, single car garage with one assigned parking space outside. Typically, the laundry hookups are in the garage. Usually, there are 2 common walls and of course, no other units above or below.
1,090 SF Units – Similar to the 982 SF homes, the units include more of the same, but with 2 bedrooms with 2.5 bathrooms a loft and an attached 2 car garage with laundry hookups. The small guest bathroom is downstairs.
1,106 SF Units – Very similar to the 1,090 SF units with 2 bedrooms with 2 1/2 bathrooms, but the 2 bedrooms are considered primary bedrooms. There's a 2 car garage, laundry hookups, an office nook, but no loft. This one is ideal for room mates or perhaps a good choice as a rental investment.
1,344 SF Units – These 3 bedroom homes are the largest homes in the neighborhood and most come with 2.5 bathrooms. 2 of the 3 bedrooms are still nice sized, but the 3rd bedroom is a bit smallish. The patios run large and all units come with a 2 car garage.
Find Maps to More Condo Locations