Advice for First Time Home Buyers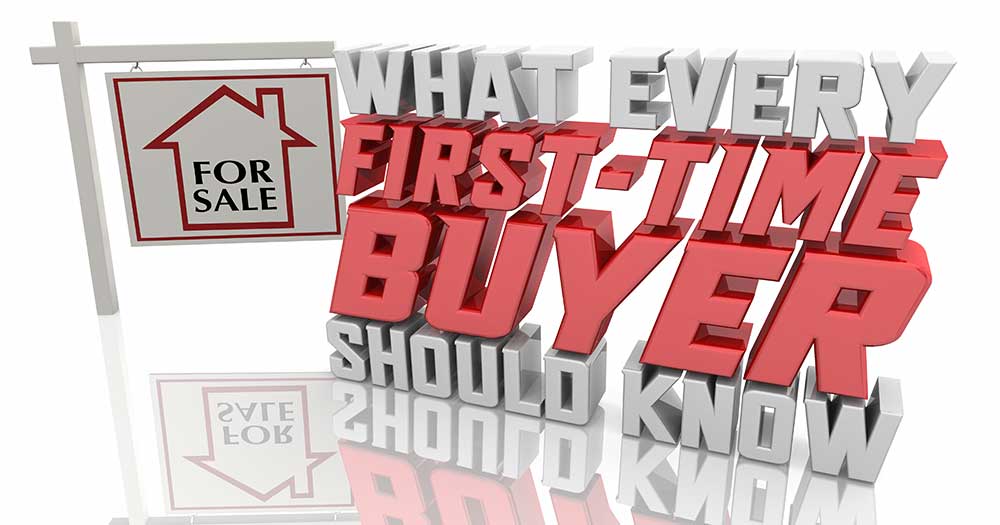 Today we share sound advice for first time home buyers here in Santa Clarita and really, all of California. Though intended for first time buyers, much of this will apply to all home buyers.
It's always exciting when buyers prepare to purchase their first home. It's a busy time! Between obtaining loan approval, searching for homes, viewing homes, writing offers and thinking about moving, it's easy to lose track of the business aspect of buying a home.
NOTE: If you need to sell a home before buying another, have a look at our full list of home selling tips. It's perfect for anyone considering selling their home.
Getting Started With Buying a First Home
Most first time buyers might begin their road to homeownership with a dream. Or, if currently renting, perhaps you're tired of throwing money away each month. Whatever the reason, purchasing a first home can be a bit daunting and sometimes filled with unpleasant surprises. We should be able to help you avoid the worst of it by viewing the tabbed content below.
WARNING: If you are interested in buying a brand new home in a new development, do NOT sign in at the developers sales office without us or your agent. Why? Because if you sign in on the first visit without us, we cannot represent you with your purchase should you later decide to buy a home in the development.
Click or tap the topics below to find whatever information needed.
Preparation for Buying Your First Home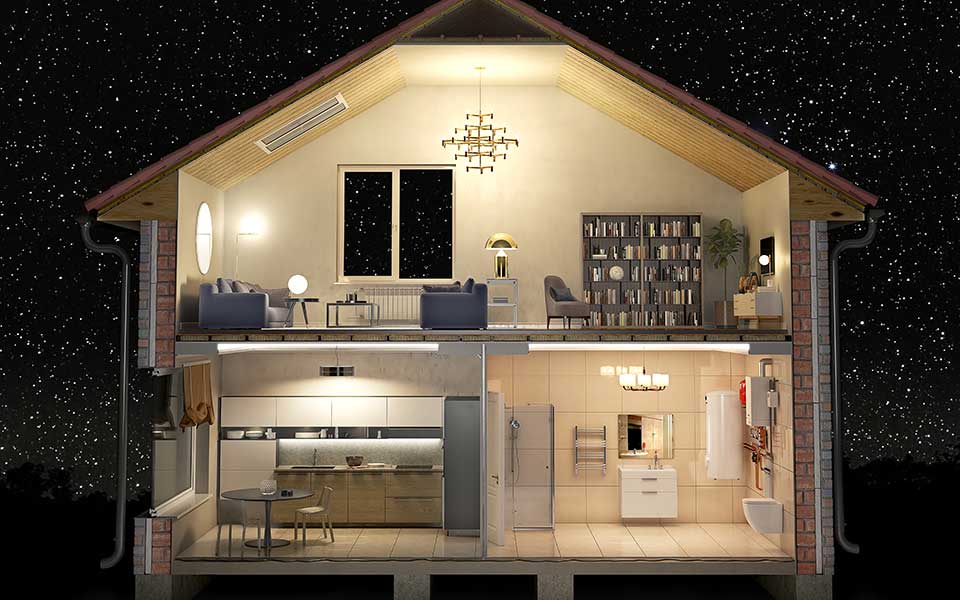 Buying a first home is much different than it once was. There is no longer any need to waste time aimlessly driving through neighborhoods looking for For Sale signs. The internet has improved dramatically so house hunters can be reasonably sure they are actually viewing recent listings of homes for sale, as opposed to homes sold months or even years in the past. In fact, we have a terrific, free home search app that works GREAT on all hand held mobile and tablet devices. It's the perfect solution for anyone buying or selling a home.
Early Agent Selection: The first and best advice we can offer is to select your realtor sooner rather than later. Yeah, we know you might not want to speak with an agent until you are further along, but we promise it will be worth it. First, we meet with you in advance, answer any questions and help you plan. This will save a good amount of time moving forward.
There's never any sales pressure whatsoever. Call or Text us, Matt & Meray Gregory at 661-713-4799.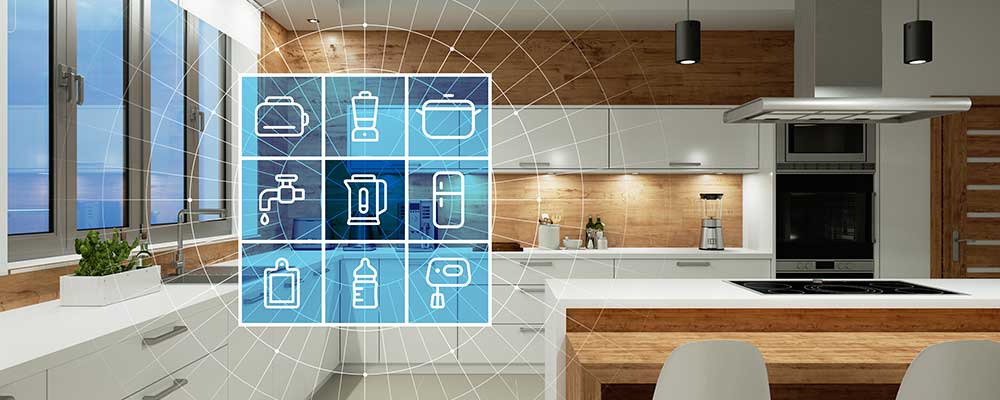 Consider Your Needs Now AND in the Future
Before starting your house hunt, consider some of your needs. How many bedrooms will your home need? Will you need an office or downstairs bedroom? If you like to entertain, perhaps a nice sized backyard and swimming pool is important. What about location? If commuting to work, perhaps choosing a community close to the freeway or train station is needed. What about children or family members? This list goes on and on, but we can help whenever you are ready. We'll cover all this in our initial buyer consultation meeting.
How Much Time Will It Take to Buy a Home?
The length of time it will take to find a home and have an offer accepted will depend on a number of factors. It could take a few days or a few months! This will depend on your own needs, financial status, budget, etc. If you found a home now and received acceptance on your offer, a typical escrow period might be from 30 to 45 days.

Prepare To Meet With a Mortgage Lender
Gathering some of your financial records will help prepare you for your initial meeting with a mortgage lender. Don't put this meeting off! Obtaining a lender pre approval letter is one of the first steps in the home buying process. You will need your pre approval prior to making any offers. More importantly, you will get a better understanding of the different loan options, monthly payment, and how much of a home you can afford. This information will help you come up with a budget that you are comfortable with.
Home Buying Strategy
It's very important to have a personalized home buying plan in place before getting started with the process. This is why it is important to identify a realtor that you would like to work with and schedule a home buyer consultation.
Buying a Home is Like Operating a Business
We understand buying a home is an emotional experience. The biggest mistake buyers make is allowing their emotions to get in the way of their better judgement! When you work with us, we'll negotiate on your behalf and protect your best interests.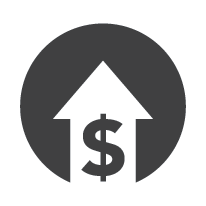 Additional Costs When Buying a First Home
In addition to the price of the home, there are some up front and additional costs associated with buying a home. Click or tap on the Costs topic to learn more.
Remember, buying a first home is probably going to be the single, largest investment you will make. We'll provide guidance and help you make accurate and informed decisions, from start to finish.
Choosing a REALTOR®
One of the smartest choices any new home buyer can make is to consult with their own REALTOR®, right from the start. Working with an agent earlier in the process is the BEST way to save time, aggravation and money. An experienced, full time agent will provide valuable direction and help you make accurate and informed decisions. If you make the right choice, your agent will help make your life easier, before, during and even after the the purchase is complete.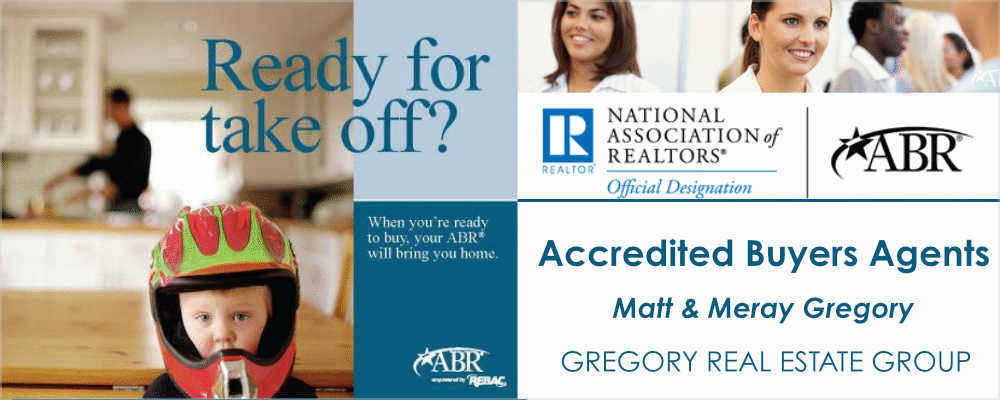 Did You Know?
Many first time buyers think they must pay their realtor for representation. This is false! Most commissions are paid by the seller at the close of escrow. Working with us, won't cost you a dime. Not only that, but with us, you get two realtors instead of one!
To best serve our clients we have furthered our education by obtaining additional designations/certifications and licenses. We, (Matt and Meray) are both licensed real estate brokers, REALTORS® and Accredited Buyers Representatives. We operate our own independent brokerage at the Gregory Real Estate Group and are primarily focused on personalized one-on-one interactions with our friends and clients. We take advantage of all the latest innovations and technologies, aimed at enhancing and personalizing the buying experience. Our goal is to always leverage our combined real estate knowledge, experience and relationships. You and your best interests are always our primary focus.
Call or Text Matt & Meray Gregory at 661-713-4799.

Check Agent Reviews
Choose a full time agent with a proven track record of successful closings. Double check reviews in Google and on social media. Be sure to someone who listens well and understands your specific needs. If you are a first time home buyer, you really do need a trusted representative to guide you through the process so you can just focus on selecting a home and preparing to move.
Gregory Real Estate Group Reviews
Both Sides of the Transaction
Choose an agent with experience representing sellers as well as buyers. Why? The dynamics of a transaction are different depending on which side of the transaction you are on. An experienced agent that understands the dynamics of both sides of the transaction has more strategic negotiating power.
Gregory Real Estate Group Past Sales
DIY Real Estate
Some home buyers erroneously believe they have a better understanding of the home buying process than they really do. Even if well versed in real estate, real estate law and the market continuously change. What might have been true last year, may no longer apply today. This is especially true here in California. Representing yourself is almost like representing yourself in court. What a mess that usually turns out to be!
The Costs of Buying Your First Home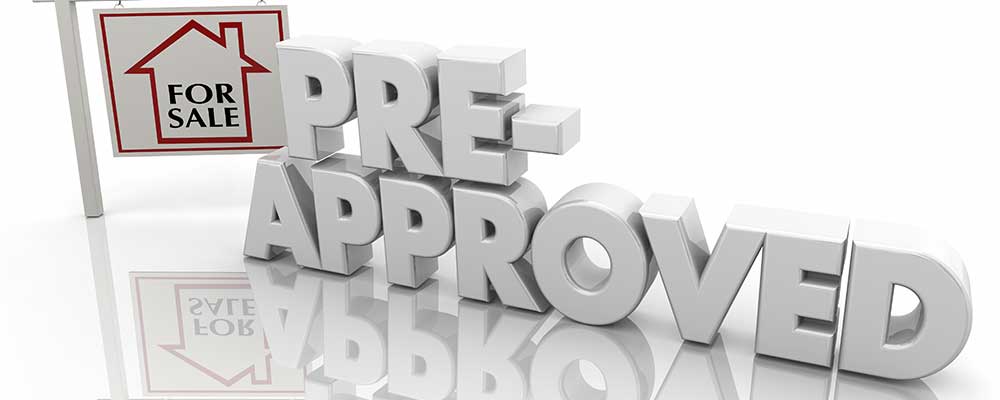 Most first time home buyers need a loan in order to buy a home. In fact, for a seller to even consider an offer, a pre approval letter from a reputable lender will be required with your offer. To obtain a pre approval for a home loan, the lender will require select financial documentation to be reviewed to determine qualifications. Of course, you must also meet at least the minimum credit requirements.
The seller will only take your offer seriously if they receive proof that you are pre approved by a lender who has reviewed your financial qualifications. Discover the difference between home loan pre approval and pre qualification.
Choosing a Lender to Buy a First Home
Choosing the right lender is more important than you could imagine, which is why we highly recommend buyers to choose a local, reputable lender. Just as you are doing your homework in selecting the right agent to represent you, research your lender as well. The right lender will help save you a number of headaches later on. Working with a reputable lender that values personal customer service will ensure there is open communication so that any potential issues can be effectively resolved. A proactive lender will be much more likely to meet crucial deadlines and to avoid costing you penalties, losing your deposit, and potentially losing your dream home.
If you need any recommendations for lenders we know and trust, contact us at 661-713-4799. We are happy to provide you with recommendations.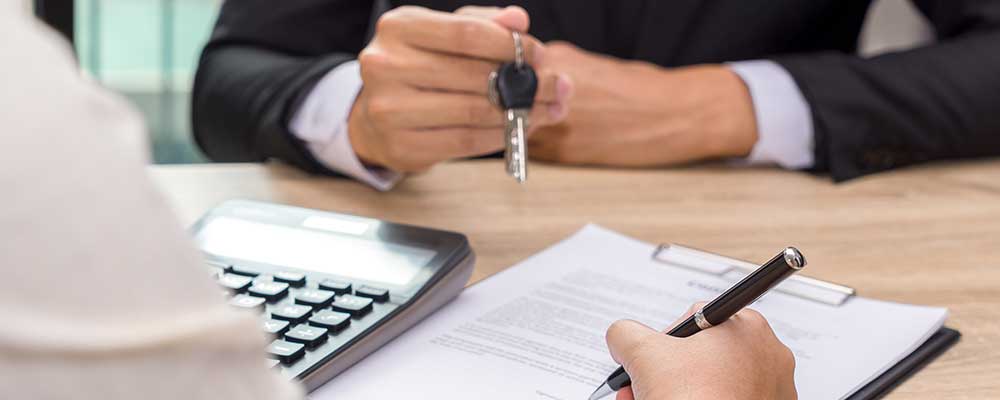 Loan Types for First Time Home Buyers
Once you have identified your lender of choice, we advise setting up a meeting with the lender to learn about the different types of loan programs available. Your lender will provide advice to help you make the best decision to suit your needs.
Raising a Down Payment
The amount you'll need for your down payment will depend on the type of a loan you choose. If choosing an FHA loan, the typical minimum down payment amount is 3.5%. Other types of loans may require 5%, 10%, etc. This is why it's important to know all of your options and calculate how much of a down payment is necessary. Keep in mind, when utilizing a low down payment loan you will need to pay for mortgage loan insurance. Thankfully, the cost for mortgage insurance is much more reasonable than it once was.
A common strategy for new buyers is to finance their first purchase with a low interest loan, and then refinance to eliminate the mortgage insurance once they've gained enough equity in the home.

First Time Home Buyer Grants
Did you know it might even be possible to obtain a grant to help with your down payment? From time to time, home buyer grants with certain requirements are available to first time home buyers. Contact us to find out if there are any grants available that might work for you.
Property Taxes and Insurance
When determining how much you can afford to pay for your monthly mortgage you must also include into the equation the costs of property taxes and insurance. Depending on exactly where you live, these amounts will differ. Be sure to have your lender furnish you with a breakdown of your monthly mortgage including your tax and insurance costs.
HOA Costs
If buying a home in a neighborhood with a homeowner's association there will be monthly HOA dues to pay. The cost can vary from one neighborhood to the next. We've seen some communities with HOA dues as low as $15/month and other communities well over $400/month. Some neighborhoods may even have two HOA's with two separate dues. Townhomes and condos typically tend to have higher HOA's than single family homes. Oftentimes, the HOA maintains the exterior upkeep of townhomes and condos in addition to the common areas. HOA dues can affect your purchasing power as a buyer and should be factored into your monthly budget.
Although a neighborhood with an HOA may not appeal to everyone, living in a neighborhood with an HOA has many benefits. Learn more about HOA's here.
Mello Roos and Other Hidden Bond Assessments
Some communities have hidden bond assessments such as the Mello Roos tax. These costs will affect your purchasing power and monthly payment. We always advise our clients to take that into consideration.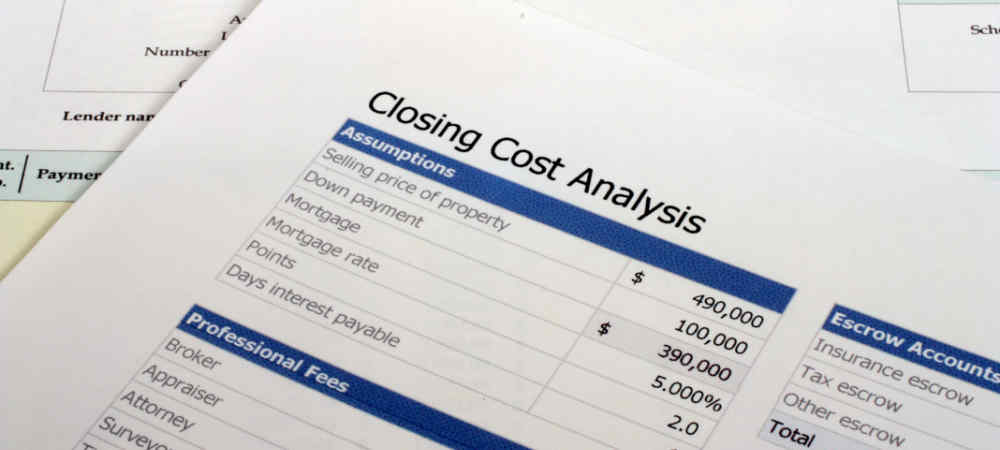 Mortgage Insurance
Your lender will determine if you need mortgage insurance depending on the type of loan you obtain and the amount of your down payment. Be sure to take this into consideration when evaluating your loan options and costs.
Additional Costs
Some expenses associated with buying a home include out of pockets costs, such as the earnest money deposit, home inspections, appraisal and closing costs. Once your offer is accepted, you will be expected to place an earnest money deposit into escrow to show that you are serious and intend to complete the deal. Any inspections you elect to complete to investigate the property condition will be an out of pocket cost, due at the time of inspection. We highly recommend getting a home inspection! The lender will order the appraisal once escrow opens. Be sure to inquire with your lender regarding the cost of the appraisal. Closing costs, in addition to your down payment, encompass a wide range of fees and should be included in your loan estimate provided by your lender.
Learn more about additional costs to consider when buying a home.
Finding your First Home
Before you begin your online home search, there are a few things you should know. Large national real estate websites may NOT be the best option for searching homes. First, they require your contact information and if you ever choose to be notified about a specific property, that information goes out to multiple agents. Those agents all pay for the lead and you are IT! That means you'll need to deal with hard sales tactics, probably from multiple agents. Also, the information on these sites and the listing statuses are not always accurate.
You can search homes for sale on the MLS right here, and no contact Information ever required! We will NEVER contact you unless requested to do so. Be our guests and enjoy!
Avoid Wasting Time Needlessly
Home hunting can be overwhelming and time consuming. Prior to beginning your home search, we suggest narrowing your search by defining your search criteria and only viewing those homes within your budget.
Housing Types
Whether considering a condo, townhome or detached home, there are important factors to consider when choosing a housing type. If you are utilizing an FHA loan, keep in mind, that attached residences such as condos and townhomes most likely will need to be located in an FHA approved complex. We can help you narrow your choices in our initial buyer consultation meeting.
See Condos and Townhomes for Sale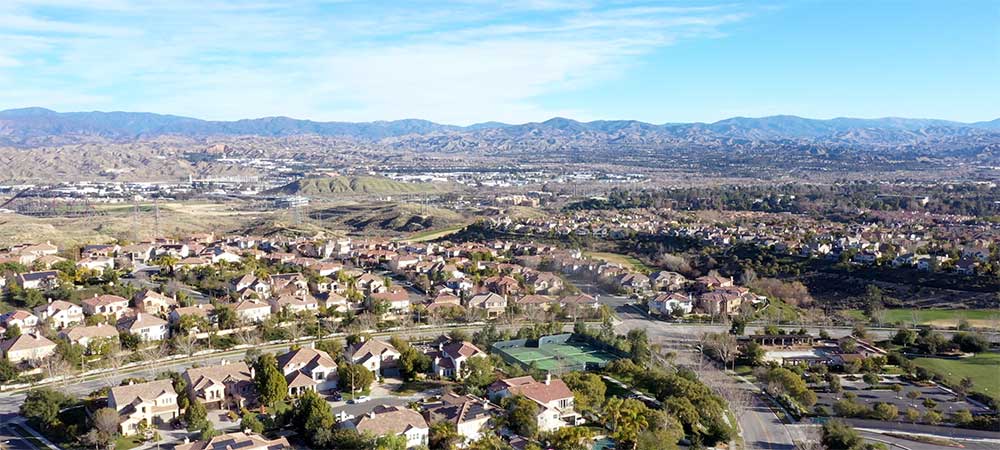 Choosing Communities
Once you've identified your needs, it's time to find communities of interest. Remember, when it comes to real estate, location is still the most important factor. Taking a stroll through a community and visiting during different times of the day will help you familiarize yourself with feel. We have created detailed reports for nearly all the lovely communities here in Santa Clarita. Each report includes FIRST HAND local information and photos you won't find elsewhere. Every photo or video was taken personally by us. As lifetime Santa Clarita residents we have intimate knowledge of Santa Clarita and all the nearby cities and communities.
Start Your Home Search
When you use our online MLS Home Search and/or our mobile home search app you are only dealing with us. We never use hard sales tactics and you'll appreciate our more genuine and laid back approach to real estate. We will NEVER share your information with ANYONE. As you search, we provide more insights and helpful tips needed to avoid wasting time.
Simple & Easy Home Search App for Your Phone or Tablet
Our mobile home search app is amazing, simple to install and easy to use. It works on all smart phones and tablets, Apple or Android. It really is the perfect home search app when you're on the go.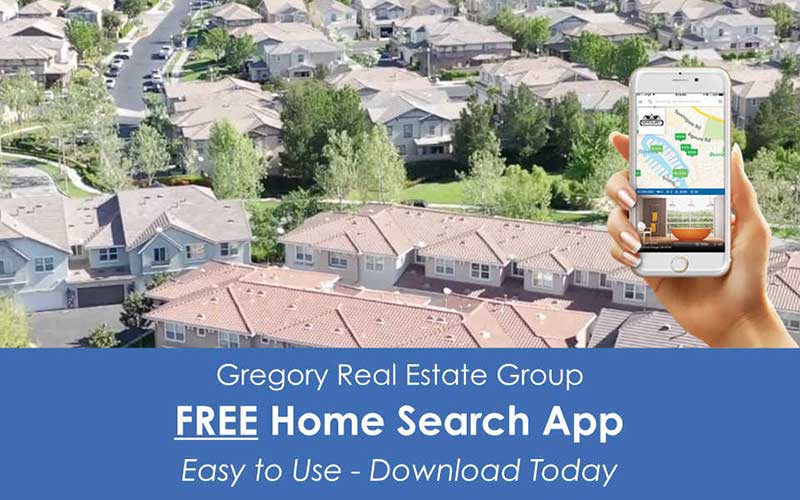 Get the Mobile Home Search App
Set Up Property Tours
Once you've familiarized yourself with the local communities and homes, we're happy to take you on a tour. While touring we'll share all the inside information you won't find elsewhere.
Call or Text Matt & Meray at 661-713-4799
Offers and Counter Offers
As a first time buyer, you might think making an offer to buy a home is just a verbal conversation agents have by phone. That is NOT TRUE. To make a serious and valid offer on a home, your offer will be formally written on a legal real estate contract that will be presented to the seller and seller's agent. Recommendations and strategies for crafting a winning offer will depend on the current market conditions and other factors.
Learn More About Making an Offer
We have prepared a post with more detailed information about making an offer to buy a home. This applies to ALL home buyers, not just first time buyers.
Contingencies
It's important to have contingencies in place that will protect you as a buyer, such as a home inspection contingency, appraisal contingency, loan contingency, etc. Working with a realtor that understands the different types of contingencies is crucial to properly protect you and your deposit.
Binding Contract
When you make an offer to buy a home here in California you are actually signing a contract and if accepted, the seller will also sign the contract. At that point, it becomes a legally binding document and both parties must honor the terms of that contract. It becomes the primary piece of legal documentation to begin the escrow process.
Counter Offers
Once an offer is submitted, it's possible the seller might respond with counter offer. This really is a common practice, especially in a seller's market. A counter offer is not always about the overall amount of the offer. It could be the seller is simply asking the buyer to remove certain contingencies. The more contingencies there are, the more chance the transaction could fall through.
When thinking about offers, counter offers, contingencies and all the various parts and pieces making up the document, it's easy to see why buyers need a highly experienced real estate professionals working in their court. If fact, it's absolutely critical to have only the very best representation!
Call or text Matt & Meray to get started today with buying your first home. 661-713-4799.
What Happens During Escrow?
While the process of buying a first home is exciting and fun, escrow is not so fun and for some, it can be overwhelming and stressful. We are NOT going to bore you with all the facts and details about escrow, but we will say, a full team of experts and a good escrow officer can make all the difference.
A Simple Explanation
The escrow company is a neutral third party and their job is to hold the buyer's funds, and verify that the buyer and seller both meet the terms and conditions of the purchase contract.
During Escrow
As the buyer, there will be contractual time frames and obligations that you will need to meet. Once in escrow, you will be in communication with your agent, the escrow officer, home inspector, insurance agent and lender, if obtaining financing. During this time period, you will be completing all of your inspections and investigations of the home. The seller will be providing you with the required disclosures for the home noting any known material facts or defects. If you are financing your purchase, you will also be submitting additional documentation to the lender to obtain your full loan approval. Escrow will prepare all the paperwork necessary to close, including your title vesting. When you work with us, we will walk you through every step along the way.
Contact us and we'll go through all of the details when we meet.
Escrow Closes
Typically, once escrow closes you'll receive the keys and you can move in. Keep in mind, certain delays in escrow can also affect the close of escrow date.
Preparing to Move In
Remember, if you plan to occupy the property immediately after escrow closes, be sure to set up all your utilities in advance. We have a terrific resource with the contact information to all the utilities, TV, Internet, trash and more. Don't forget to think about your mailing address, changes to your bank accounts, credit cards and the works.
Matt & Meray Gregory
661-713-4799
Home Buying Process Chart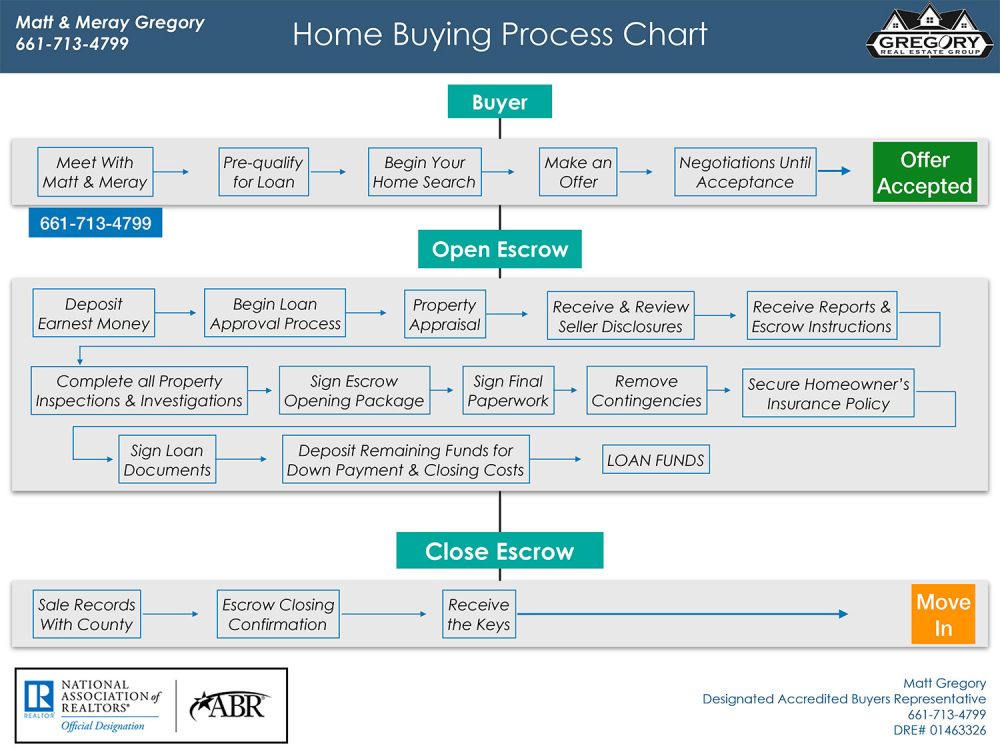 Make the Right Choices and Rely on Your Professionals
As you can see, there's a good amount of work and lots to consider, especially if buying your first home. There is no reason to become stressed or overwhelmed. Focus on choosing the right professionals to do the heavy lifting. They will lighten the load, protect your interests and provide you with the expert representation you need and deserve.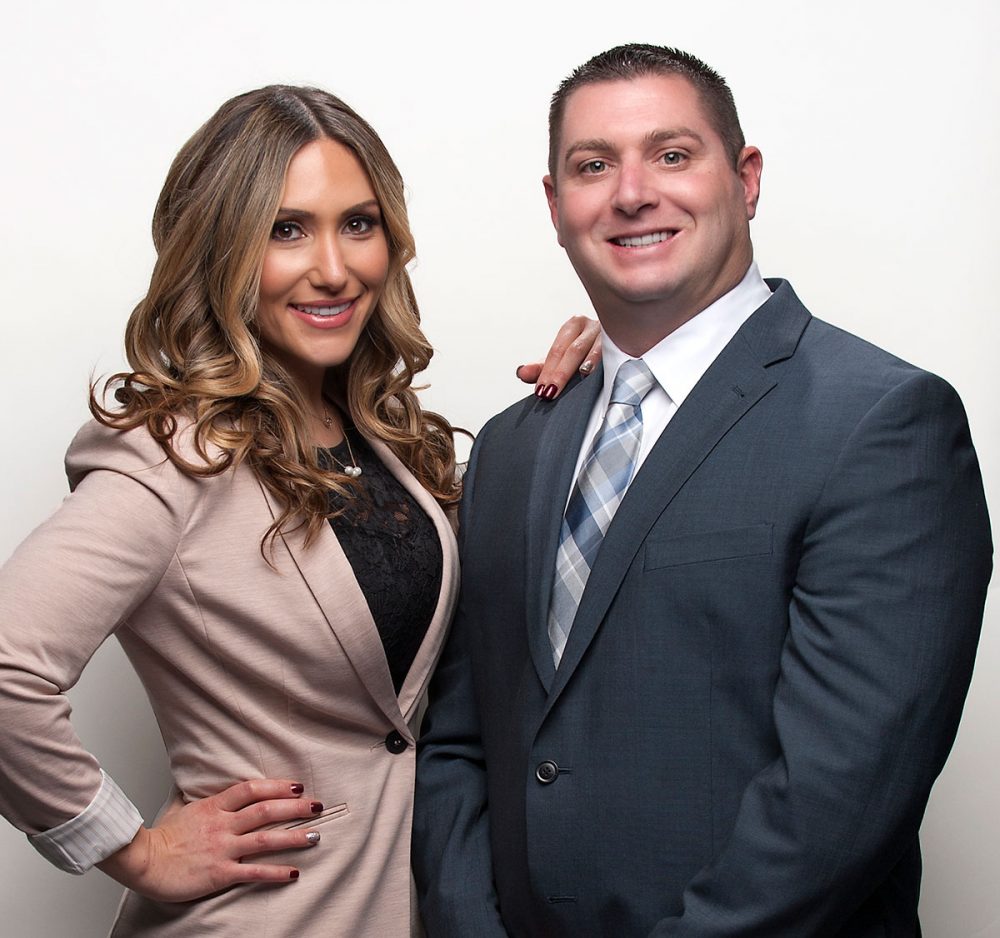 ABR REALTORS® Matt & Meray Gregory
Call or Text us at 661-713-4799

Matt & Meray Gregory are both Brokers and ABR® REALTORS® at the Gregory Real Estate Group. We have extensive experience helping first time home buyers. When you're ready, contact us.

Your Local REALTORS®
DRE# 01463326
DRE# 01831112
ABR®, ABRM, SRES®