What Home Buyers Should Know About HOA's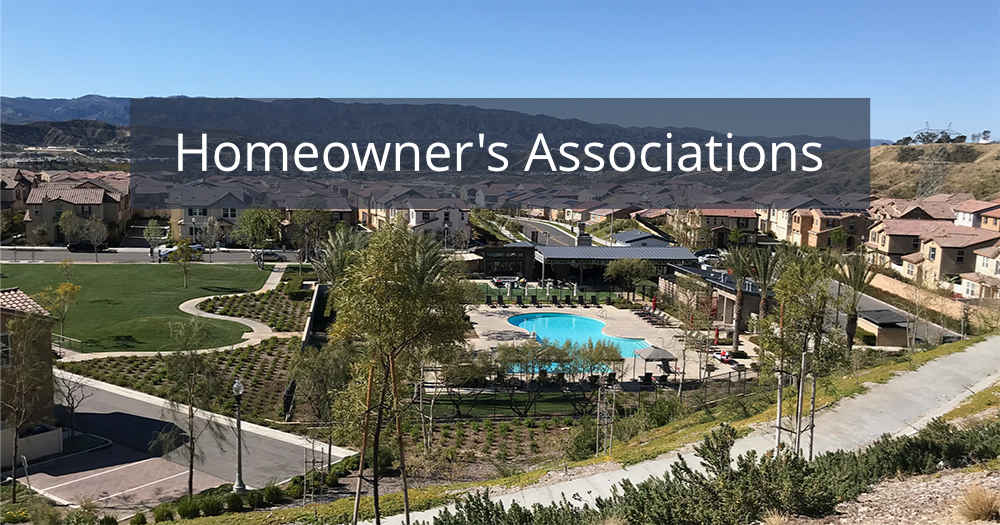 When buying a home in any community it's important to know in advance if there is a homeowner's association. They are NOT all the same and buyers should not make assumptions, nor should they believe everything they see, especially on MLS listing pages. If you've never lived in a neighborhood with a HOA, you should find the following information to be helpful.
First, what matters most about any HOA are the monthly fees and the rules & regulations. Future homeowners should have a basic understanding of how those rules and regulations will impact their monthly budget, home value and lifestyle. If you already live in a neighborhood with a HOA this may seem obvious, but there are some buyers from other areas who grew up in communities with no HOA. They may have preconceived notions, but no real life experience.
If you are buying a home that is situated within a HOA it's very important to get all the information BEFORE making an offer to buy. Scroll down to find out more about living in a HOA community.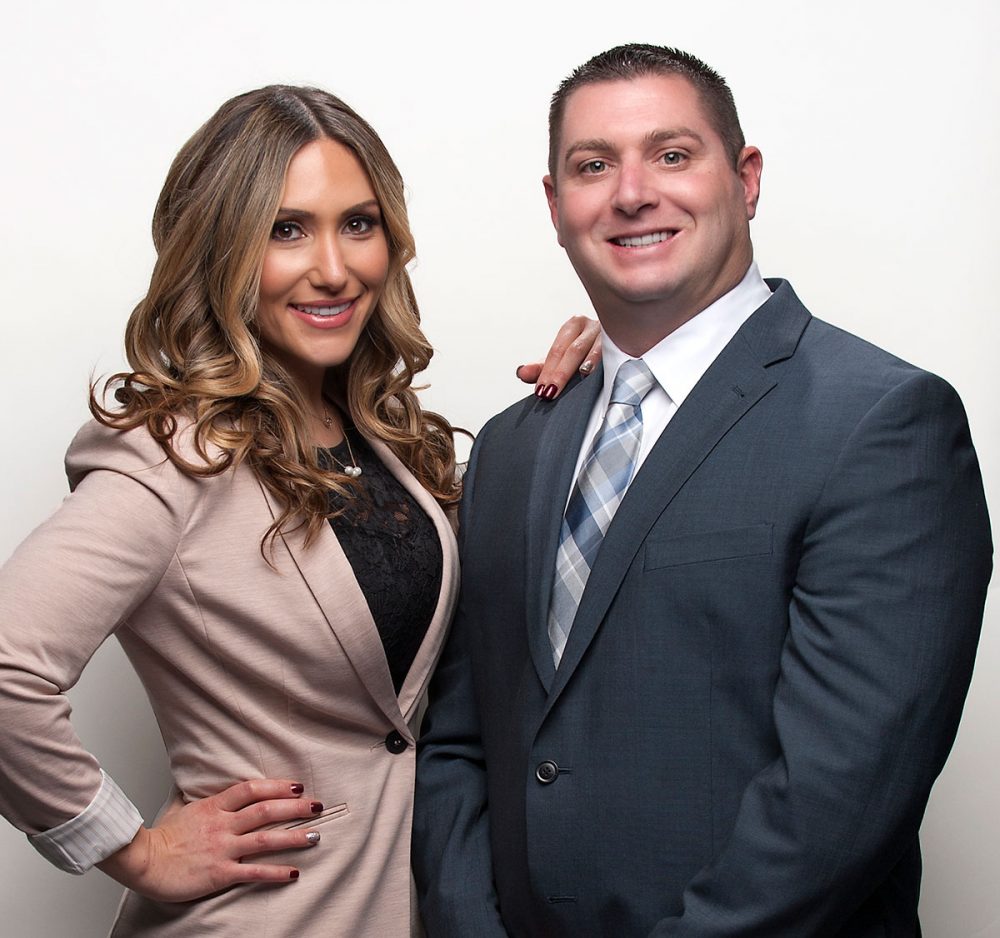 Local REALTORS® Matt & Meray Gregory
[email protected]

Matt & Meray Gregory are both Brokers and ABR® REALTORS®. When you're ready to buy your home, contact us. There's NEVER any sales pressure, whatsoever!

Your Local REALTORS®
DRE# 01463326
DRE# 01831112
ABR®, ABRM, SRES®
It's Possible to Have More than One HOA
In our Santa Clarita Valley, we have a few neighborhoods with more than one homeowner's association! Also, don't confuse the homeowner's association dues with Mello Roos tax or other hidden bond assessments because the two are unrelated. There are a few Santa Clarita neighborhoods where the homeowner must pay for monthly HOA dues AND the annual Mello Roos Taxes.
How Much Do HOA's Cost?
The dollar amount for HOA dues differs from neighborhood to neighborhood. The amounts will range from insubstantial, to OUCH! For instance, in our Valencia Northpark community, the dues are currently $45 per month and this will likely remain the same for a number of years. That's a small price to pay when considering residents have access to three swimming pools, tennis courts, basketball courts and hot tubs. Then again, there are some neighborhoods with HOA's costing over $400 per month! Some might assume the more costly homeowner associations result in more benefits to the residents, but this isn't usually true.
CAUTION: when viewing the real estate listing information for any given property, NEVER assume the HOA amount posted in the listing is accurate. Always verify, before making an offer to buy.
What are the Benefits of Homeowner's Associations?
The primary benefits of owning a home within a neighborhood with a HOA include:
Maintain Higher Home Values! Because all owners are required to keep their property maintained, the neighborhoods continue looking good as they age. You won't find homes with broken down old cars in the driveway and rarely see weeds growing in the front yard. Usually, it's required for each homeowner to keep maintained all visible parts of the exterior of the property.
Community Amenities – Recreation facilities available to residents and their guests. Some neighborhoods have security, pools, spas, gyms, lakes, golf courses, and more.
There are some HOA's where they even include maintaining the exterior of each home, but this is usually for condominium or townhome complexes.
FYI: Although most neighborhood HOA's include shared recreational amenities this is NOT always true. In some HOA neighborhoods there are NO amenities other than shared common areas! Yep, you still must pay a monthly HOA but if you want a pool and hot tub you are on your own.
Be Cautious of Homeowner's Associations
HOA's have a huge amount of legal power over their members! Depending on the rules and regulations, they can place a lien a property and use other legal methods to force homeowners into compliance.
Most HOA rules are obvious but there can be some surprises. We have one friend who drives a company truck with signs on the doors. After he moved in he found out he couldn't park his truck on the streets. Another past client had to remove a tree from her front yard because she was unaware of the regulations. Basically, anything you do to the outside of your home that can be seen by others is regulated. The front yards must be maintained and no weeds allowed!
HOA's can Be Threatening or Passive
Some residents really dislike their HOA's simply because of their threatening nature, while others seem to embrace it. Some HOA's play a more passive role, but others can be pushy and threatening. Before buying a home within and HOA, we suggest speaking with a few neighbors and asking questions. You should also be provided with the Homeowner's Association rules, regs and guidelines before closing your transactions. In Valencia Northpark we have a full stack of rules and regulations, but generally, if residents use common sense and treat their neighbors with respect, there is almost never any problem.
Even if you don't care for the rules or the monthly fees, you will appreciate your home value when it's time to sell. There are some older, classic neighborhoods here in Valencia that still look incredible. Even though some HOA's can be a pain, most homeowner's will say it's worth it in the end.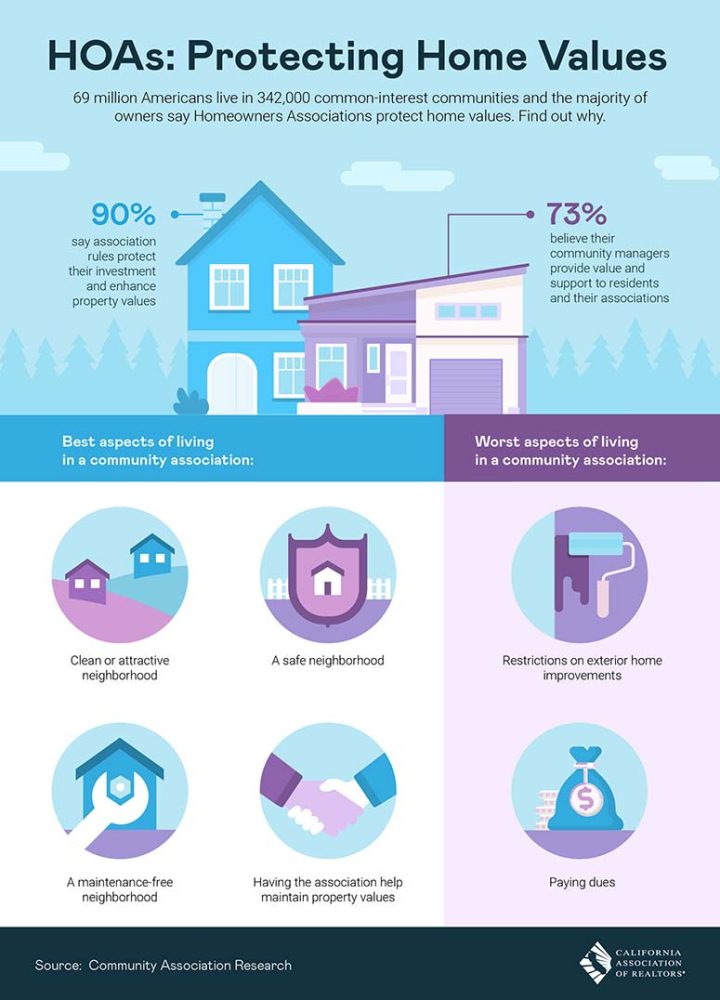 Final Thoughts on HOA's
Generally, homeowners associations are great for keeping home values at their best and maintaining the common area, but they can be costly and inconvenient. The homeowner may not think he or she needs to re-paint the outside of their home for another year or two, but the HOA could think differently. If you are not one who appreciates being told what to do, we suggest buying a home in a neighborhood with a passive HOA, or none at all. If you have no problem following neighborhood rules and regulations, there is little to worry about.
It's important home buyers know about homeowner's associations in advance to avoid any surprises or disappointment later. In some instances, it might be possible to read the HOA Rules and Regulations before making an offer to buy, but be warned, most of it is legal mumbo jumbo and not fun to read!
We continue to urge our prospective home buying friends and clients to ask lots of questions, BEFORE making an offer on a home. The goal is to be prepared for the entire home buying process and avoid costly mistakes or surprises down the road. We hope our visitors found this post helpful, What Homebuyers Should Know About Homeowner's Associations.