Concord Condos at River Village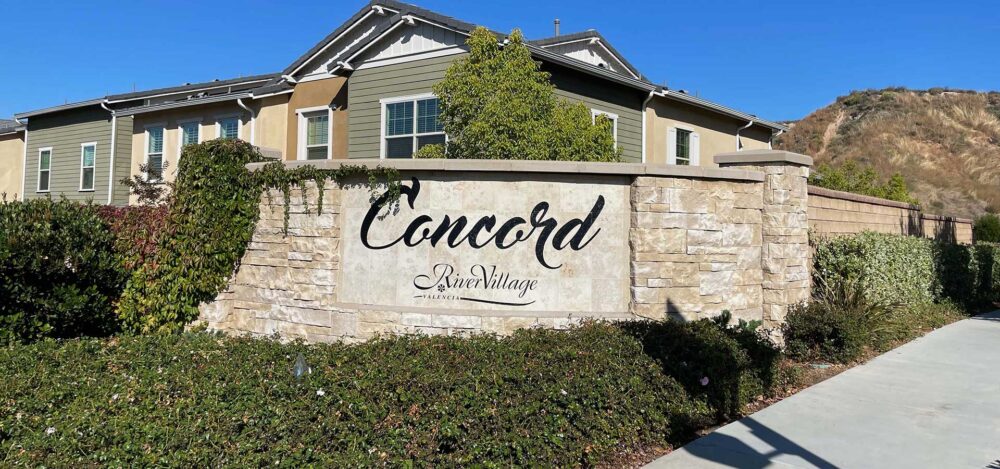 Built by Lennar from 2019 to 2021, the Concord condos are situated in the popular River Village community and located in Saugus of Santa Clarita. Although a subdivision of River Village, the ungated Concord condos are situated separately, on the north side of Newhall Ranch Road, just east of Bouquet Canyon Road. The complex is filled with attached condos and there are NO detached single family homes or houses.
Scroll down to see the full report, including our neighborhood video, pics and links to listings of condos for sale in Concord AND all of River Village.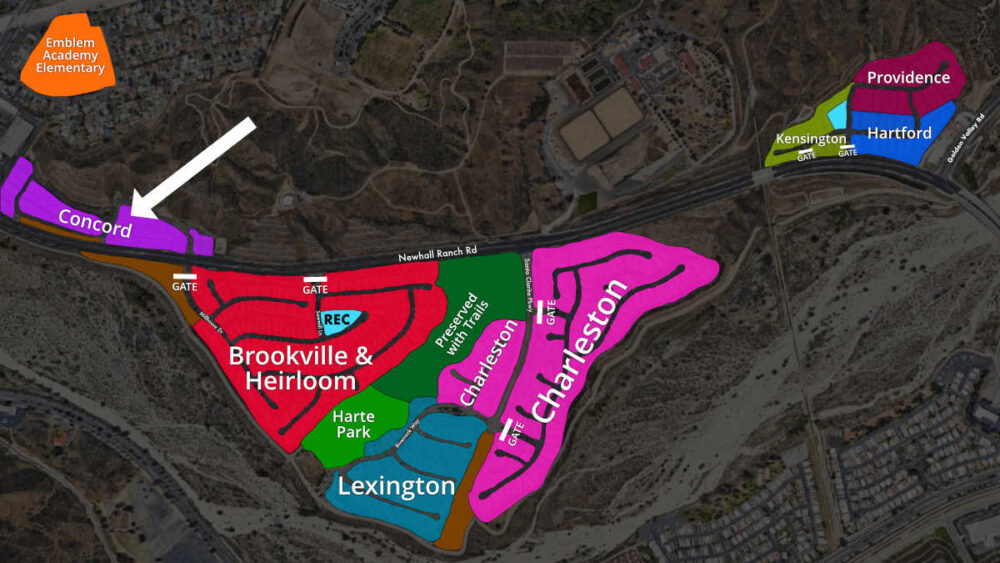 Condos For Sale in Concord Complex & Vicinity
Click the blue View ACTIVE Listings button below to see only current listings of condos and townhomes in the River Village community. This will include any units in Concord, Hartford and Kensington. If no listings are displayed, you can at least view recently sold homes and sign up for listing alerts to be notified when a home comes on the market. For more options, take a look at all condos & townhomes for sale in all of Santa Clarita.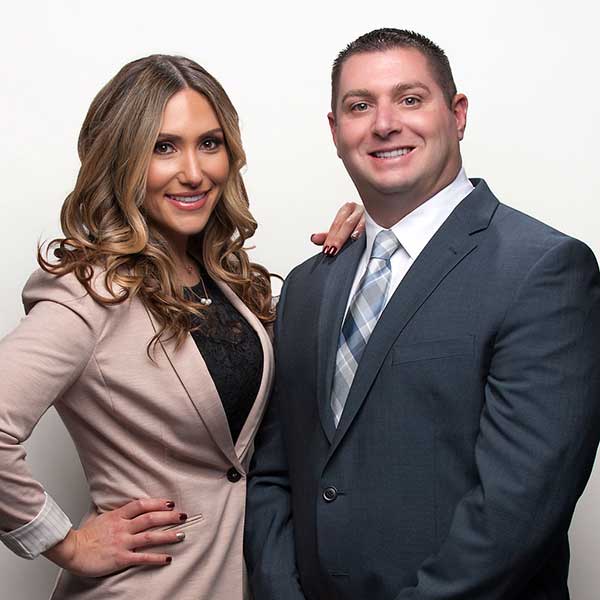 Concord at River Village Report By
Matt & Meray Gregory
[email protected]

As local REALTORS®, brokers AND SCV residents, we have helped many find and buy affordable condos or townhomes.

Your Local REALTORS®
DRE# 01463326
DRE# 01831112
Overview of Concord
Walking through the community, it's easy to see the Concord neighborhood is well planned and looks sharp, complete with inviting common areas, ample guest parking, and private recreational amenities.
The homes here have a modern feel and as far as attached units go, they are quite nice. It's obvious the builder made the most of the available space by utilizing open floor plans. The homes are 2 levels each, sized from 1,355 to 1,620 SF and come with 2 or 3 bedrooms, a loft, 2.5 bathrooms a laundry room, an attached, direct access garage and a cozy patio. There's a small guest bathroom on the first level and the bedrooms are upstairs. Each building includes solar panels to help optimize energy use.
Although there may be some exceptions, some of the features commonly found in the homes are as follows:
Tankless Water Heater
Center Island Breakfast Bar
Granite Counter Tops
Some Smart Home Features
Primary Bedroom/Suite with Spacious Walk-in Closet
1/2 Bathroom Downstairs
If you are a buyer interested in buying a contemporary condo or townhome in a newer complex, Concord is a must see! Of course, since the homes are still quite new, there probably won't be many resales, at least for now.
Concord HOA Amenities and Local Conveniences
There's a terrific recreation area which includes a clubhouse, swimming pool, hot tub, restrooms, showers and plenty of lounge areas. There's also a tot lot for the youngsters. There are multiple landscaped greenbelt areas and concrete walkways leading to homes and the recreational area.
As expected, there is a monthly HOA fee, but the cost is similar to other newer complexes. Unfortunately, there is also a Mello Roos, so if making a purchase offer, be sure to verify amounts first.
Local Park
It's just a short drive to Duane R. Harte Park located within River Village. It's a lovely park with amazing trails, a large green belt, picnic areas, a playground and more.
Convenience Shopping & Dining
Residents can access plenty of shopping and dining just next door and on all four corners of Newhall Ranch Road and Bouquet Canyon Road.
Nearby Schools
Nearby public schools include Saugus High School, Arroyo Seco Junior High and Emblem Academy Elementary.
Conclusion
As always, we value the opportunity to share insights about the homes and communities we are passionate about. And remember, with us, there's never any sales pressure, whatsoever.