River Village Community of Saugus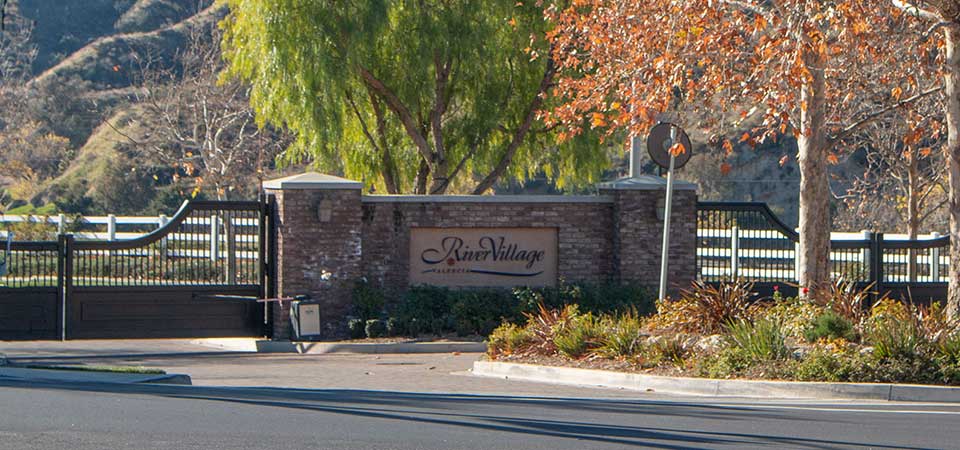 River Village is located on the map in Saugus of Santa Clarita, just east of Bouquet Canyon Road, on both sides of Newhall Ranch Road. It is a beautiful, newer community, originally built from 2008 through 2016. As of 2021, the new Concord at River Village project is mostly finished, open and selling homes. We toured the models more than once and we think they're terrific.
River Village Quick Facts
Community Theme
Contemporary
Mello Roos
Yes, Most Homes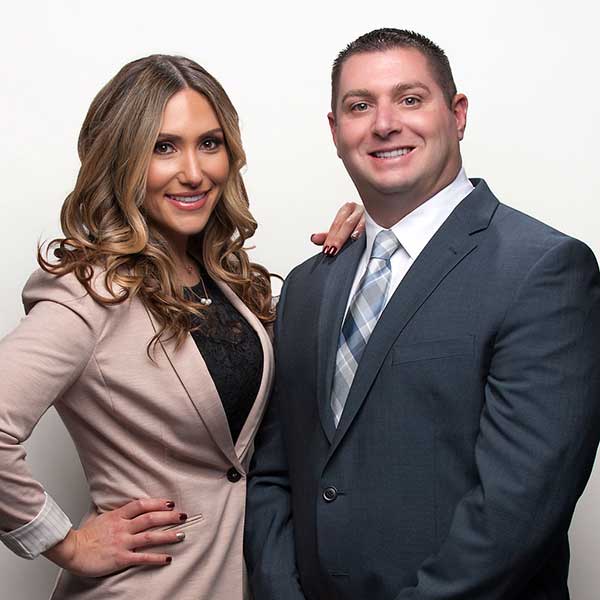 River Village Report By
Matt & Meray Gregory
[email protected]

As local REALTORS®/Brokers AND life long Santa Clarita residents, we have the expertise & local knowledge to help when it's time to buy or sell your home.

Your River Village REALTORS®
DRE# 01463326
DRE# 01831112
River Village Community Overview
River Village is a partially gated community, consisting of 8 subdivisions, filled with a nice mix of townhomes and single family homes. It really is quite beautiful and the new contemporary homes are well built, energy efficient and beautifully designed.
Not All Neighborhoods are Gated
The Kensington, Providence, Hartford neighborhoods are gated and located on the north side of Newhall Ranch Road. The Concord condo neighborhood is also on the north side but there is no gate and it is separate from the others. On the south side, the Charleston, Brookville and Heirloom neighborhoods are gated, but the Lexington neighborhood is not. All the neighborhoods are beautiful, the grounds are quite nice and well maintained.
It's obvious the entire River Village community is still new and has been developed with style in mind. There are many larger homes available here and prospective buyers will find the neighborhood amenities to be more than expected. There is a wonderful trail system and a variety of amenities, perfect for residents to enjoy. Scroll down to find out more!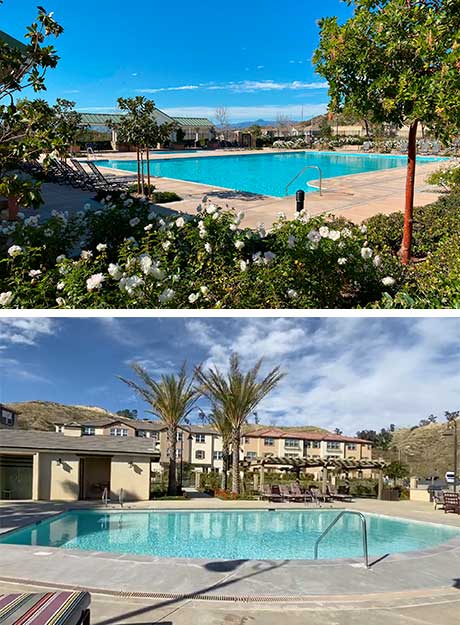 River Village HOA's & Amenities
Residents on the south side of the Newhall Ranch Road enjoy terrific amenities including a clubhouse, large swimming pool, spa, kiddie pool and more. On the north side, Hartford, Kensington and Providence share a pool, spa, playground and BBQ area. Concord has its own amenities which also include a kitchen, community pool, spa.
In the un-gated Lexington subdivision there is a neighborhood park called Duane R. Harte Park. There's a large greenbelt area, children's playground and developed trails around the perimeter. If you're up for a longer hike, there is the lovely River Village Park Trail, connecting all the way up to Newhall Ranch Road.
HOA's and Mello Roos
Each neighborhood comes with a HOA cost and some even have 2. Except for most homes in the Lexington subdivision, all others have a Mello Roos. If planning to buy, be sure to VERIFY amounts before making an offer.
Schools & Local Conveniences
Although there are schools nearby River Village, there are none directly within the neighborhoods. The nearest high school is Saugus High. The closest middle school is Arroyo Seco Junior High. There are a couple of nearby elementary schools including Emblem Elementary and Rio Vista. You can also check out our page to find more extensive information about the schools in Santa Clarita.
Links to School District Boundary Maps
School Locater for Saugus Union School District
Local Conveniences
There are a large variety of nearby fast food establishments and shopping locations. All are located less than a mile down the street on all four corners of Bouquet Canyon Road and Newhall Ranch road. There are also banks, a gas station, grocery stores and much more. Oh yeah, don't forget the Starbucks with a drive thru too!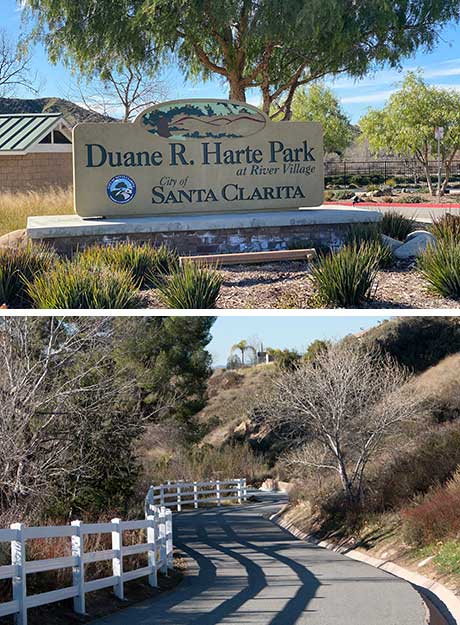 River Village Homes For Sale
Click on the View ACTIVE Listings button below to view current listings of homes for sale in the beautiful River Village community. This really is a wonderful newer community and certainly worth consideration if planning to buy a house, condo or townhome anywhere in Santa Clarita.
Can't Find the Home You Want?
There are plenty more Saugus communities to consider and we offer first hand local reports for all the most popular neighborhoods.
By the way, here in Saugus there are more new developments and newer communities than ever before. Some really are quite exceptional. View Homes For Sale in ALL of Saugus.
River Village Photo Gallery
Here are a few of the pics we shot during our many visits to River Village. The interior pics below were shot inside the new Concord condos. We have many more photos but all the best clips and images are included in the video above. If you missed watching it, scroll on up and have a look.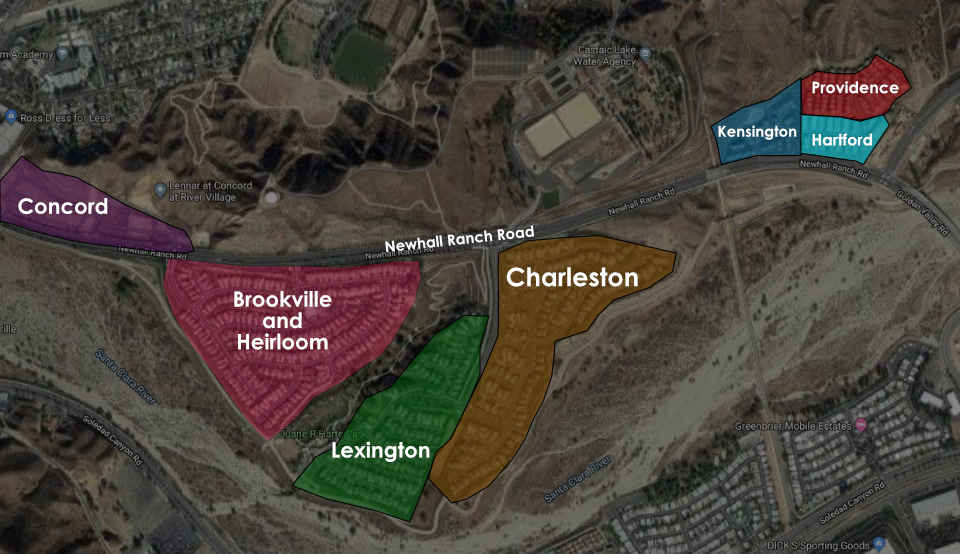 Neighborhoods of River Village
The neighborhoods of River Village are divided in multiple locations on both sides of Newhall Ranch Road. As displayed above on our subdivision map, there are 8 different subdivisions. Kensington, Providence and Hartford are situated together and share amenities. Concord is separated on it's own. Brookview and Heirloom are mixed together in the same area. Charleston and Lexington each have their own areas. As mentioned, Lexington is NOT gated and that's also where the public park is situated.
All homes come with a monthly HOA cost and some neighborhoods have 2. With the exception of Lexington, all other neighborhoods have a Mello Roos tax. Keep in mind, it's still possible a few homes in Lexington COULD have a Mello Roos.
The HOA costs vary and as expected, the costs for the townhome or condo neighborhoods are the highest. Of course, homeowners get more in return. When working with our home buying clients, we ALWAYS provide them with all amounts BEFORE submitting an offer. Always VERIFY in advance. Never completely trust the information displayed in the Multiple Listings.
Primary Subdivisions in River Village
Charleston: Built from 2013 to 2015, these are larger homes sized from over 3,800 sq ft with 5 and 6 bedrooms.
Heriloom: Impressive mix of 4 and 5 bedroom houses sized from 2,806 to 3,875 sq ft.
Brookville: 4 and 5 bedroom homes from 2,400 up to 3,583 sq ft. Brookville is combined with the Heirloom subdivision.
Kensington: A small group of large, multi-level 4 to 5 bedroom townhomes built around 2015 sized from about 2,399 to 2,624 sq ft. If looking for a Next Gen® Suite home for multi-family living, these might be worth looking at.
Lexington: Large 4 and 5 bedroom houses mostly built from 2012 to 2014. Even better, some of these homes include a Next Gen® Suite, like a Home within a Home®. A perfect solution for muiti-family living under one roof. Also, there is NO Mello Roos for at least some of the homes in this neighborhood.
Providence: An assortment of lovely detached homes ranging from approximately 2,101 to 2,349 sq ft with 4 to 5 bedrooms.
Hartford: The units are sized from approximately 1,635 to 1,732 Sq Ft with 3 to 4 bedrooms and an attached 2 car garage.
Concord: New townhome community with homes from 1,355 to 1,621 sq ft with 2 to 3 bedrooms and a loft. Built by Lennar.