Find Schools in Valencia, CA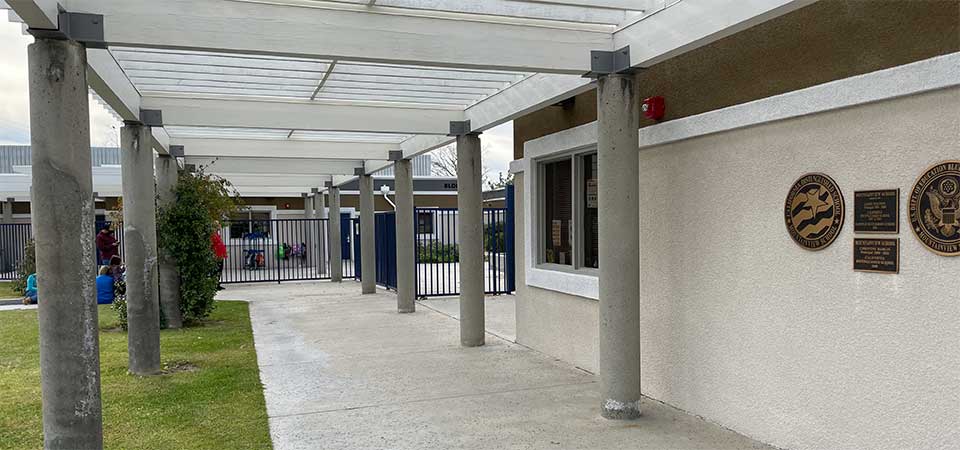 Find public schools located in Valencia CA! When searching for Valencia homes you might be primarily interested in finding a home in a specific school district. This is not always a simple task because the school boundaries can be a bit of a moving target.
See below the local information to help you find schools located in Valencia and more information or links for each community in Santa Clarita. To get started, have a look at the boundary map below or take a look at the areas and neighborhoods of Santa Clarita Valley which will provide you with links to local pages for each area.
Should you have any questions about any communities in Santa Clarita or need real estate representation, contact us and we're happy to help.
Matt & Meray Gregory
Call or Test us at 661-713-4799
Lists of Schools Located in Valencia CA
| School Name | Admission |
| --- | --- |
| ACADEMY OF THE CANYONS | 9-12 |
| ALBERT EINSTEIN ACADEMY ELEMENTARY SCHOOL | K-6 |
| ALBERT EINSTEIN ACADEMY FOR LETTERS, ARTS AND SCIENCE | 7-12 |
| ARROYO SECO JUNIOR HIGH SCHOOL | 7-8 |
| BRIDGEPORT ELEMENTARY SCHOOL | K-6 |
| CHARLES HELMERS ELEMENTARY SCHOOL | K-6 |
| LEARNING POST HIGH (ALTERNATIVE) | 7-12 |
| LEGACY CHRISTIAN ACADEMY | K-8 |
| MEADOWS ELEMENTARY SCHOOL | K-6 |
| NORTH PARK ELEMENTARY SCHOOL | K-6 |
| OLD ORCHARD ELEMENTARY SCHOOL | K-6 |
| RANCHO PICO JUNIOR HIGH SCHOOL | 7-8 |
| RIO NORTE JUNIOR HIGH SCHOOL | 7-8 |
| TESORO DEL VALLE ELEMENTARY SCHOOL | K-6 |
| TRANSITIONAL LEARNING CENTER CHARTER | 9-12 |
| VALENCIA HIGH SCHOOL | 9-12 |
| VALENCIA VALLEY ELEMENTARY SCHOOL | K-6 |
| WEST CREEK ACADEMY | K-6 |
| WEST RANCH HIGH SCHOOL | 9-12 |
| PACE LEARNING CENTER | K-7 |
School Attendance Boundary Map
Visit the William S. Hart School District for a link to the latest boundary map.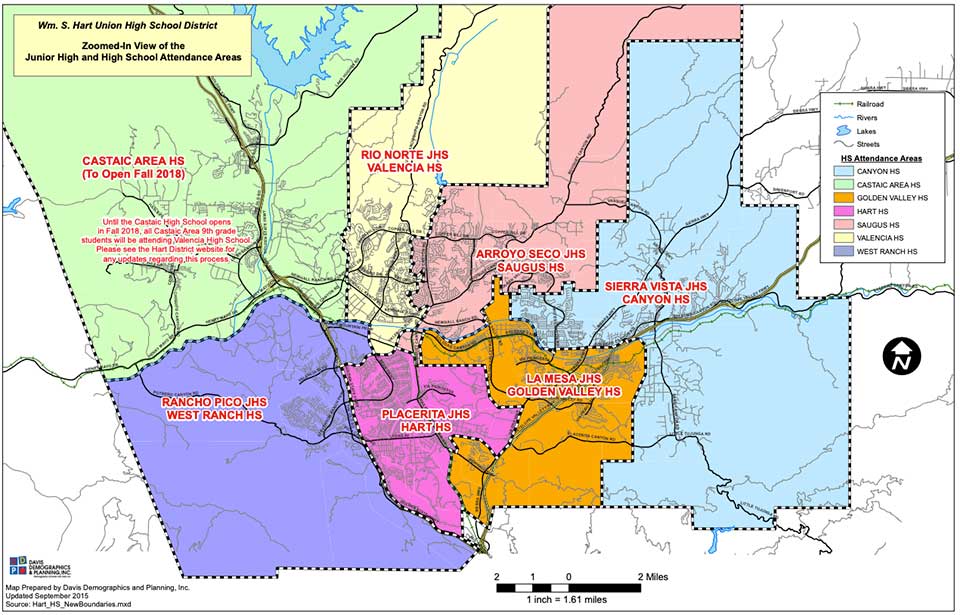 If the location of the home you intend to buy is near a border and it's important you want your child to attend a specific school, we highly recommend double checking directly with the district for confirmation. Do this before making an offer to buy!
All the public high schools and junior high schools in Santa Clarita are a part of the William S Hart School District. Students attend schools based on the predetermined attendance boundaries. It all depends on the number of children within those boundaries for each school. Because this number is always changing, the district must sometimes make boundary changes to accommodate the population of students in a given area.
William S Hart Student Population Projections Report
The district makes every effort to stay ahead of the game by making projections on student populations. They also provide information to the public and you can pick up your own copy of the report at the Hart District website.
Learn More About the Santa Clarita Schools & Community
To learn everything there is to know about all Santa Clarita Schools just visit our Community page and select whichever community you are interested in. Each community displays homes for sale and extensive local lifestyles and demographics. It really is amazing!
If you have any questions or need more help to find public schools located in Valencia, please contact us anytime!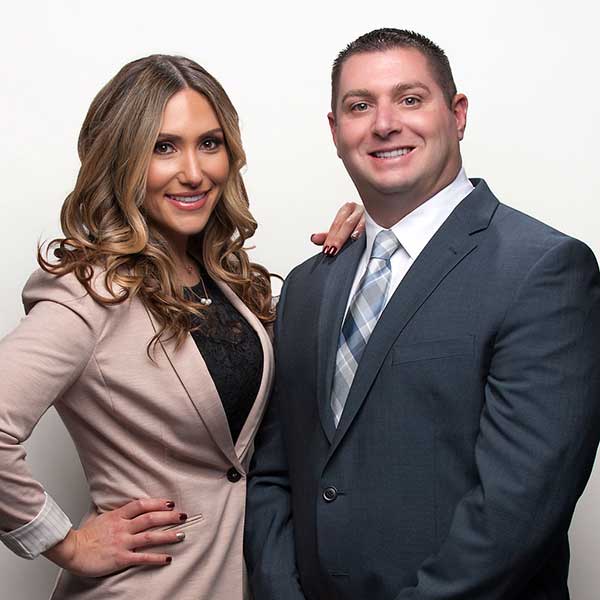 Local Valencia Realtors & Brokers
Matt & Meray Gregory
Call or Text us at 661-713-4799

Need help finding and buying a home? As longtime local REALTORS®/Brokers AND lifetime SCV residents, we're ready to go to work for you today!

Your Local REALTORS®
DRE# 01463326
DRE# 01831112