Circle J Ranch Neighborhoods, Homes and Real Estate
Circle J Ranch is located on the map at the furthest south end Saugus CA, just east of Railroad Avenue. The neighborhoods here are a little bit different than some other local neighborhoods. If you like peace and quiet, combined with a little more elbow room, this is the place for you! Though it's not really remotely located, since there is just one way in and one way out of the community there's much less unwanted outside traffic.
Circle J Ranch Quick Facts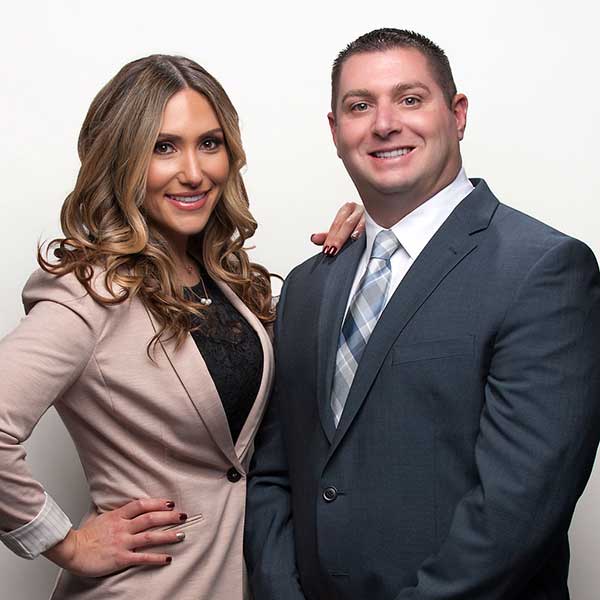 Circle J Ranch Community Report Presented By
Matt & Meray Gregory
Email: [email protected]

As Santa Clarita REALTORS®/Brokers AND life long residents, we are well suited to represent those looking to buy and/or sell their home.

Your Circle J Ranch REALTORS®
DRE# 01463326
DRE# 01831112
Circle J Ranch Neighborhood Video
Circle J Ranch Community Overview
This community is a bit more spacious and overall, it has a natural feel. There are also more estate type homes than commonly found in other nearby Saugus neighborhoods.
Built in the 1980's, there are 6 different neighborhoods or subdivisions making up Circle J Ranch. The most well known might be Circle J Ranch Estates, probably because it was the first area developed. Except for one neighborhood of townhomes, all the homes here are considered to be houses, or single family homes. Also, two or three of the communities are gated and do have HOA's. The others do not have a HOA. Scroll down near the bottom of the page to view more extensive information about each neighborhood.
Homes of Circle J Ranch
There are a wide range of homes and all are priced to fit various income levels. You'll find some very nice, affordable townhomes, median priced single family houses and large executive or entertainment style homes. This is also where we can find some of the most exclusive and expensive homes in all of Santa Clarita Valley.
Circle J Ranch Community Amenities
Other than the Oak Lane townhomes, no other neighborhoods have shared recreational amenities such as pools and hot tubs. In fact, most of the larger, higher end homes have their own built in amenities. There are nicely developed sidewalks winding throughout the neighborhoods offering some terrific views of the lovely, country like surroundings.
Circle J Ranch Estates is a separate neighborhood which includes a HOA and although there is no recreation area, it is gated with controlled access only. As displayed in the video, the neighborhood sign and entrance is quite beautiful.
Local Park
Residents can enjoy the developed hiking trails and expansive green belts at Circle J Ranch Park. It's the perfect spot to spend a few hours in a calm and peaceful environment.
Nearby Schools, Shopping & Dining
The nearest high school is Hart High and the closest middle school is Placerita Junior High. Both schools are a part of the William S Hart School District.
Depending on the exact location of the home, the grade school children might attend Valencia Valley or Meadows Elementary schools. You can view the William S. Hart School boundaries map here. For elementary schools in the Saugus Union district, check out the school locater.
Local Shopping & Dining
Although not within walking distance, there is nearby convenience shopping & dining located a mile or two to the north and south of the community. Nearby locations include:
Valencia Mart Shopping Center
Saugus Cafe
Cinema Center
Old Town Library
Restaurants in Old Town Newhall
Kohls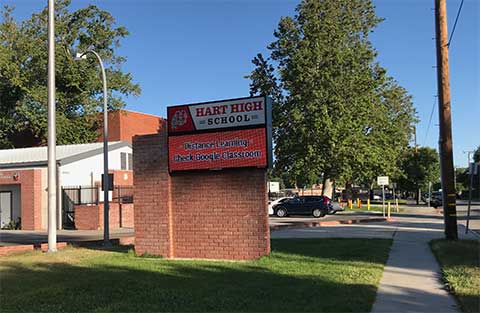 Circle J Ranch Homes For Sale
Have a look at only ACTIVE listings of Circle J Ranch homes for sale. Each includes the price, photos and property descriptions and more. Sometimes there may NOT be any homes on the market. You can also click on the SOLDS button to see what homes are like and what they have been going for. Contact us directly to set up a consultation for personalized service.
Description of Neighborhoods in Circle J Ranch
See below our descriptions for each of the neighborhoods or subdivisions here in Circle J. Should you desire more information please feel free to contact us and ask.
Circle J Ranch Estates – Gated secure community of mostly large homes built throughout the 1980's. The home size varies hugely with some homes in the 2000 SF range and others are over 5000 SF. Many of these homes are situated on large lots sized from 1/2 acre to over 2 acres. Some homes have been custom built or custom remodeled. There is an HOA for most homes in this community bit it depends on the exact location of each home. Except for the controlled access, there are no shared amenities. Although there may be other assessments, there is no Mello Roos.
Heights – Very nice 3, 4 and 5 bedroom homes built from 1990 to 1993. These homes are mostly executive or entertainment type larger homes and priced accordingly. Most of the homes range in size from approximately 2500 SF to 3194 SF and many have amazing backyards with pools and spas. There is no HOA for this lovely neighborhood. No Mello Roos! Be sure to verify for any special assessments.
Custom Circle J – Integrated with Heights but it is spread out. Some of these properties have amazing homes but of course, there is a hefty price tag as well.
Claibourne – the Clairbourne neighborhood consists of all single family homes built from 1986 to 1988 and there is no HOA. These are mostly 3 & 4 bedroom homes ranging in size from 1,158 to 1,877 sf. There are a few a little larger, probably the result of room additions after the initial build out. You should always VERIFY, but there is no HOA & NO Mello Roos!
Oak Ridge – This is a neighborhood of single family homes developed from 1999 to the 2000 with no HOA and NO Mello Roos! The homes include 3, 4 and 5 bedrooms and range in size from 1,782 to 2,728 sf. Typically, each home has an attached two or three car garage. The smaller homes are usually single story.
Townhomes at Oak Lane – This is a gated community of townhomes built around 2001. Generally, each townhome has it's own direct access two car garage. The homes come with 3 or 4 bedrooms and approximately 1,373 to 1790 sf of space. The four bed Oak Lane townhomes usually have 1,790 sf and the 3 bedroom homes range from 1,373 up to 1,690 sf. The HOA is approximately $250 per month. Always verify this with your realtor! The amenities include a pool, hot tub, a park-like area and outside maintenance.