Happy Valley Homes, Neighborhoods and Real Estate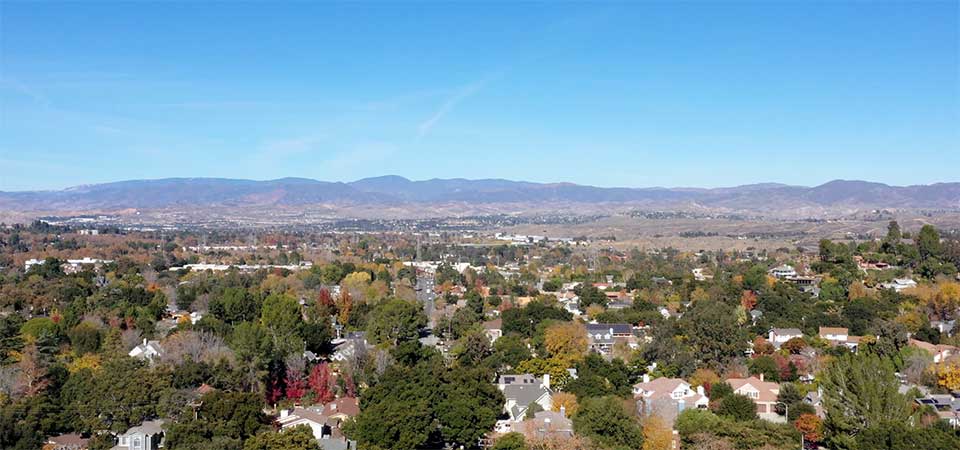 Discover the homes, neighborhoods and real estate in the Happy Valley community of Newhall. If you've never visited or heard of Happy Valley, you are in for a treat.
They don't call it "HAPPY" Valley for nothing! Originally, the subdivision was named after a local woman named, Happy! Apparently she did much to help the community and owned a ranch in the area. Scroll down to view first hand descriptions, the video and photos of this classic neighborhood
Community Theme
Custom Classic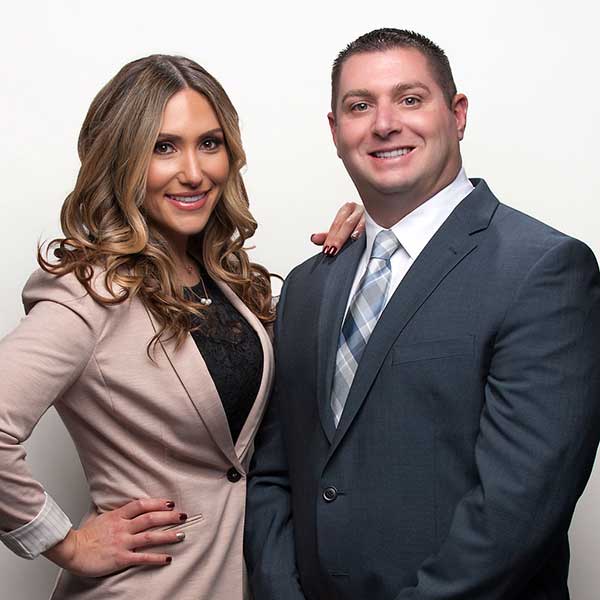 Happy Valley Report By
Matt & Meray Gregory
Email: [email protected]

As local Santa Clarita REALTORS®/Brokers, AND lifelong residents, we have a good deal of experience providing real estate services in Happy Valley.

Your Happy Valley REALTORS®
DRE# 01463326
DRE# 01831112
Happy Valley Community Video
Happy Valley Community Overview
Happy Valley is located in Newhall CA, south of Lyons Avenue on both sides of Valley street. This unique community is filled with classic beauty, including lovely homes surrounded by mature trees providing an added layer of privacy and plenty of welcome shade for those hot summer days. It's a calm and quiet community and so peaceful it feels like a rural community, far away from the big city. In truth, there are a variety of schools, shopping centers, restaurants and more just few short blocks down the road.

Subdivision in Newhall Area 1
Happy Valley is just one of 21 sub divisions of what is known by Realtors to be "Newhall Area 1." Unfortunately, this has caused some confusion among local residents. Some might say the entire area south of Lyons Ave is Happy Valley, which is not exactly true.
Classic Beauty, Peaceful and Serene
If you walk through the community and really take it in, you'll discover it feels peaceful and serene. There's plenty of shade trees and it's really quite beautiful.
More Communities in Newhall
If Happy Valley is not for you but you are attracted to the area, we have plenty more neighborhoods in Newhall that are also quite nice.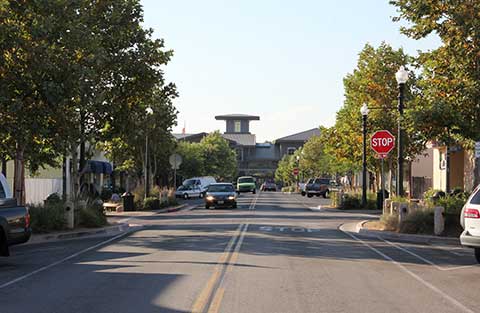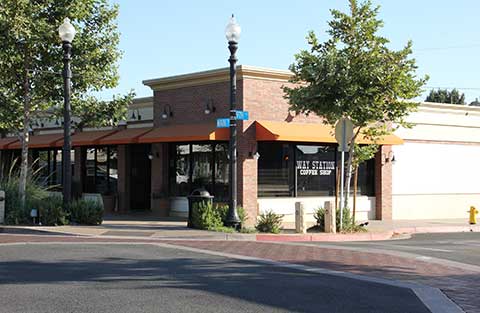 Amenities & Local Conveniences
Unlike some other Santa Clarita communities, you won't find any Mello Roos taxes here in Happy Valley. Also, unless it's in a newer gated community, there won't be any home owner's associations. Not having a HOA can be both good and bad. There are no community amenities and no standard guidelines for for property upkeep or design. There is also no common area maintenance management. Basically, it's up to each resident to keep their homes and yards well cared for.
Regardless, when driving through you'll notice the neighborhood is quite beautiful. Perhaps in this case, NO HOA is needed.
Local Conveniences
There's plenty of nearby convenience shopping and dining located on Lyons Avenue, at the north edge of the community. In fact, for some residents it's just a short walk for a quick sandwich or to buy some some groceries.
Lyons avenue has been the designated main drag for the Newhall area since almost forever.
Schools, Parks & Main Street
The nearest grade school in Happy Valley is Peachland Elementary, located in the heart of the community. The nearest middle school is Placerita Junior High and the high school is Hart High.
Santa Clarita Library is conveniently located nearby, just off of Lyons Avenue.
Historic Newhall on Main Street
Local residents enjoy outstanding shopping and dining in revitalized, historic downtown Newhall, located just east of Happy Valley. It's a terrific place for a great meal, have a glass of wine or socialize with others. There are movie theaters, small shops and a variety of regular events and activities.
Nearby Parks & Trails
Yes, there are hiking trails within Happy Valley but they won't necessarily be developed. There is also Hart Park and Old Orchard Park, both located nearby.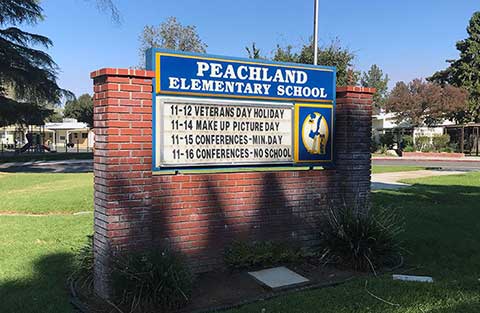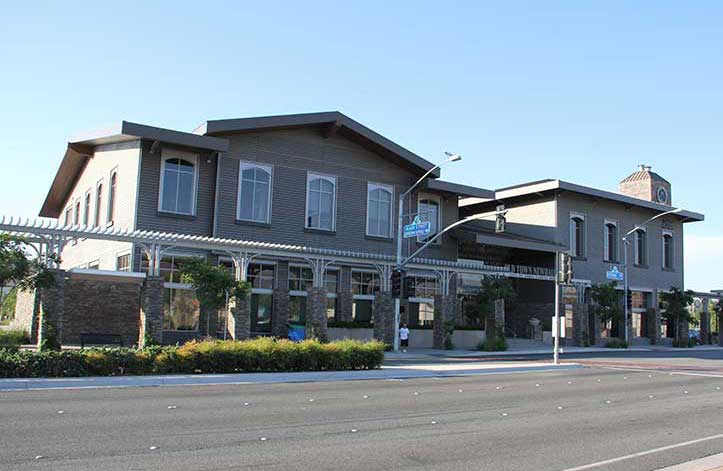 Homes for Sale in Happy Valley & ALL of Newhall Area 1
Click on the blue, View Active Listings button to view current listings of homes for sale in ALL of Newhall Area 1. Happy Valley is a part of Area 1, but some homes displayed will be outside of the actual Happy Valley neighborhood.
When viewing a single listing you should see all the information you need, including the price, size, full description, photos and more. If you don't see what you're looking for, and would like to work with us, let's schedule a consultation! Send us an email at [email protected]
Happy Valley Subdivision Map
The Homes of Happy Valley
Although one might think an older home would be less expensive, here in Happy Valley that would be incorrect. These homes are classically gorgeous and the prices reflect the same. Most homes have 3 or 4 bedrooms and are sized from 1500 sq ft to 2000 sq ft. Then, there are a few larger up to 3000 sq ft and a small hand full over 3000.
Those homes within Happy Valley, will include only single family homes. Although there are condos and townhomes in Newhall Area 1, there are NO condos or townhomes directly in Happy Valley.
Some visitors are surprised to discover the elegant beauty of the Happy Valley neighborhoods. Then, even more surprised to see the number of unique, classic homes, some with over the top extensive upgrades. Take a look at the homes for sale and you'll see what we mean. This community screams CUSTOM and there is none of that tract home type feel whatsoever.