Live Oaks Community, Homes & Real Estate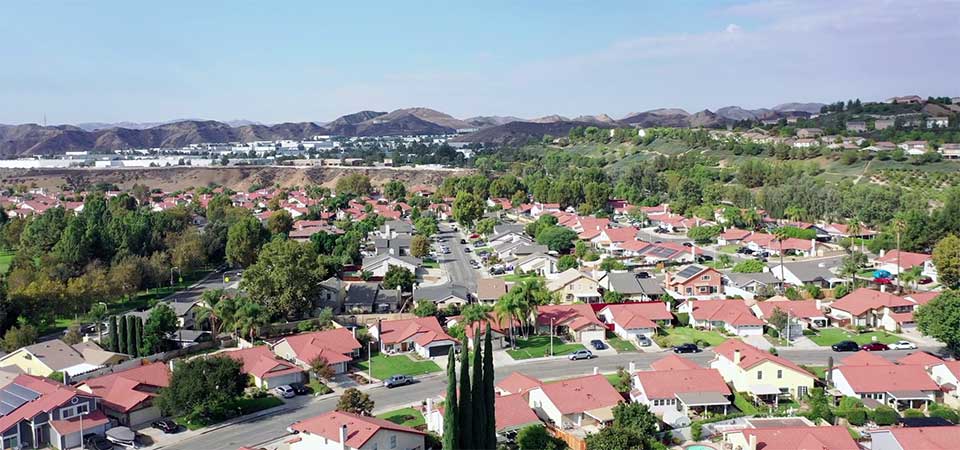 Built from 1984 to around 1987, The Live Oaks community is located on the map just west of Interstate 5 and south of Hasley Canyon Road in Castaic, CA. There are a variety of home types found here but If looking for an affordable single story, Live Oaks is worth a look! Scroll down to watch our community video, view real estate listings, neighborhood photos and our first hand descriptions.
Live Oaks Community Report Presented By
Matt & Meray Gregory
Call or Text us at 661-713-4799
Your Local REALTORS®
DRE# 01463326
DRE# 01831112
Live Oaks

Community Video
Live Oaks consists of 3, not so different subdivisions as follows:
Hillgate
Sagewood
Shadow Run
The Hillgate neighborhood is actually the largest of the three and most easily distinguished by the cute, red tile roof tops. Viewing the subdivision map near the bottom of the page, you'll see most of the neighborhoods are grouped together, but notice how Sagewood is separated into two different areas. There's one section next to the other two neighborhoods on the south side of Hasley Canyon Road, and the other is on the north.
NOTE: If you find Live Oaks is not what you were looking for, have a look at more or our reports about communities in Castaic, CA.
Although some homeowners are happy there is NO HOA, others might be disappointed there are NO shared community amenities such as recreation areas with pools or hot tubs. However, most everyone is happy not having to pay any monthly HOA dues either. Even better, there is NO MELLO ROOS! Thankfully, for those seeking outdoor activities, there's a nice park nearby.

The homes in Live Oaks consist of a variety of 2, 3 and 4 bedroom homes sized from approximately 971 to 2,282 Sq Ft. Generally, the smaller models are single story homes and the larger 4 bedroom homes are usually 2 stories. All come with a 2 car garage. Most homes also have decent sized front & back yards. Looking at the aerial footage in our video, we also notice there are a good number of homes with built-in swimming pools.
It's also worth noting, some homes have room for RV parking, however in some cases homeowners may need to complete some modifications to take advantage. Also, there are no townhomes or condos within the Live Oaks community.
Local Conveniences Near Live Oaks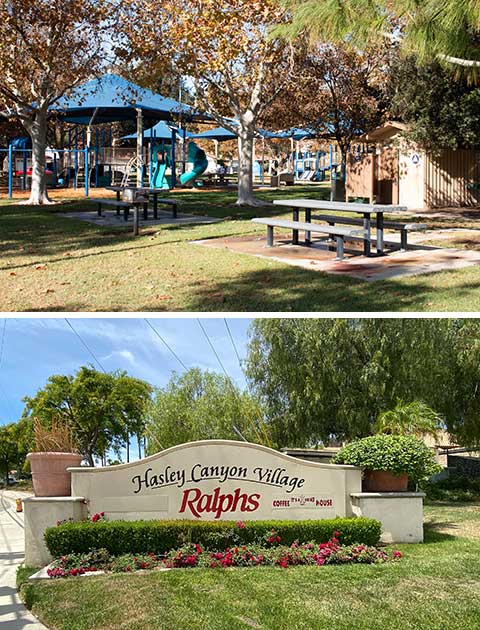 Even though there is no HOA, there are still plenty of nearby recreational opportunities. Hasley Canyon Park is situated directly in the community and it actually connects to Live Oak Elementary school. The park is filled with plenty of mature shade trees, picnic tables, a playground and open greenbelts.
Everyone enjoys Castaic Lake and Recreation Area located just a few miles north. There's an upper lake and lower lake with camping, picnic areas a beach and hiking trails. There's also the Castaic Sports Complex, Skate Park and Aquatics Center. All are located just a short drive up the road. The Sports Complex well equipped and quite large, with baseball diamonds, soccer fields, etc.
Local Conveniences
Hasley Canyon Village shopping center is located at the top edge of the community. Residents also go to Hasley Crossroads which is situated at the west edge.
Overall, Castaic residents speak highly of their local schools and there is now the new high school serving all the neighborhoods in Castaic. The schools nearby Live Oaks are as follows:
Since Castaic High School is now open, residents are happy they no longer need to commute Valencia High.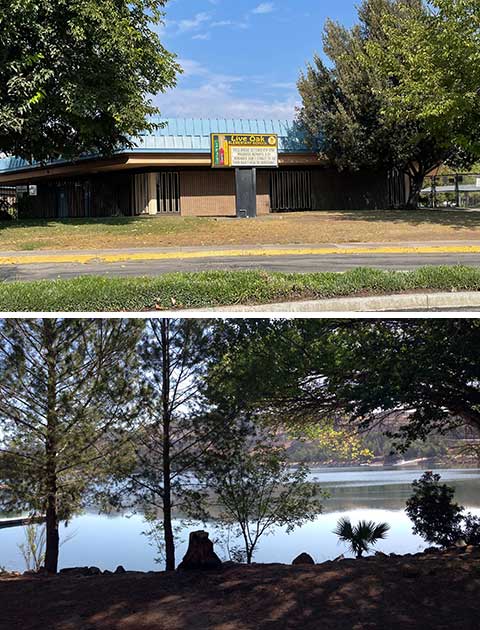 See below real estate listings in the Live Oaks community of Castaic, CA. Since it's a smaller community, we have included active listings AND listings of homes now under contract. We do this so our visitors have an opportunity to see what the homes are like, even if not able to actually make a purchase.
View More Listings in Castaic of Santa Clarita
Description of Homes in the Subdivisions of Live Oaks
Hillgate
The largest of the 3 subdivisions, Hillgate is situated on the south side of Hasley Canyon Road. There are a nice mix of 2, 3 and 4 bedroom homes, many of which are single story. The most common home found here might be a 3 + 2 with a front and back yard, 2 car garage and more. Nearly all the Hillgate homes can be easily distinguished by their red, clay tile roofs.
Shadow Run
Although there are exceptions, the homes here are mostly 2 & 3 bedroom homes, many of which are single stories. Nearly all have decent sized back yards and 2 car garages. Since the homes were built in the mid 1980's buyers may find some with upgrades but this varies on an individual basis.
Sagewood
The Sagewood subdivision is a bit different in that the neighborhood is split, with some homes situated within the heart of Live Oaks and the others on the north side of Hasley Canyon Road, next to North Bluffs. The 3 and 4 bedroom homes run a bit larger than those in Shadow Run and slightly newer, built around 1987. There are also more 2 story models.