Rainbow Glen Community, Homes and Real Estate
Welcome to the beautiful neighborhoods of Rainbow Glen, a popular group of subdivisions in Canyon Country of Santa Clarita. Rainbow Glen is situated on both sides of Rainbow Glen Drive, between Via Princessa and Soledad Canyon Road.
See below, our first hand report including a video, photos, and written descriptions of the area. We offer more reports on nearly all communities in Santa Clarita.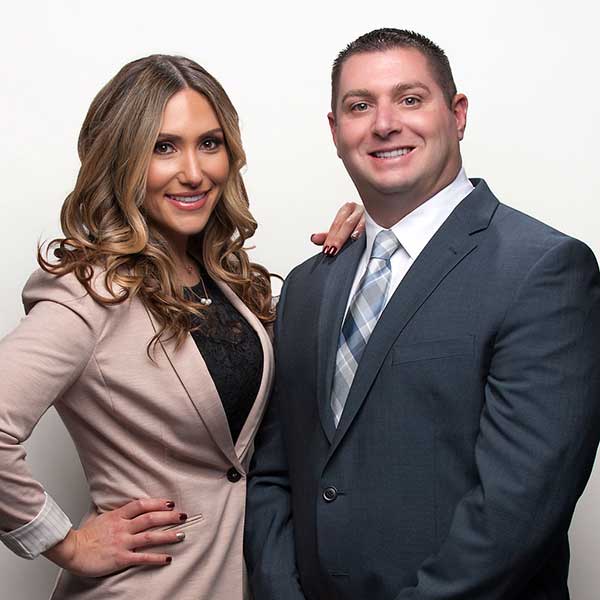 Rainbow Glen Report By
Matt & Meray Gregory
Email us: [email protected]

As Rainbow Glen REALTORS®/Brokers, AND lifelong Santa Clarita residents, we are especially well suited to represent those looking to buy and/or sell their home.

Your Rainbow Glen REALTORS®
DRE# 01463326
DRE# 01831112
Rainbow Glen Community Video
Rainbow Glen Community Overview
There are 9 different subdivisions primarily developed during the late 1980's but with some recent newer additions as late as 2016. In our opinion, the neighborhoods here are some of the most overlooked in all of Santa Clarita. Residents enjoy calm and peaceful environment, filled with classic beauty.
Many locals are especially fond of the American Beauty Classic neighborhood. It's worth the time to drive through or take a walk, especially when the trees are blooming. Just beautiful!
The most well known homes and neighborhoods here are the American Beauty Classics, built around 1989. Two other popular subdivisions are the Pacific Grove and Monterey neighborhoods, both built around 1999. The newest homes are in the Trestles neighborhood, built around 2016. The largest and most expensive homes are generally found in the Shadow Oaks neighborhood. Then, if you're looking for an affordable condo, be sure to have a look in American Beauty Village.
Determine the Correct HOA
If planning to buy a home here, be sure to verify exactly which HOA is associated with a particular home. In this community it can be tricky for anyone to make this determination, including your agent! Double check with the seller BEFORE making an offer to buy. Then, check again early in the escrow process. The costs for the HOA in one neighborhood could be dramatically different than another and sometimes HOA fees can be a bit hefty.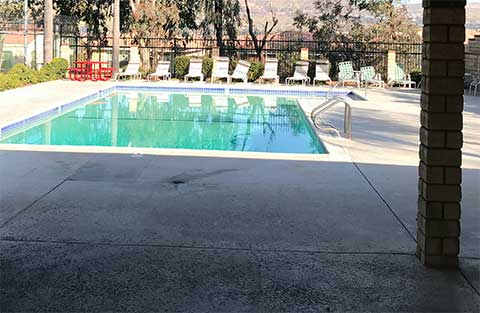 Rainbow Glen Amenities
The Rainbow Glen community is a little different than some planned communities. Instead of one homeowner's association for all the neighborhoods, Rainbow Glen is split up into a number of different HOA's. Due to the subdivision boundaries, determining which HOA goes with which home has been an ongoing source of confusion for new buyers and their realtors. Putting that aside, the most important common denominators is, the entire area is beautiful, well maintained, peaceful and serene.
Typical Amenities
Depending on which homeowners association, amenities might include pools, spas, playgrounds, basketball courts, tennis courts and more. Also, ALL residents enjoy easy access to the Santa Clarita trail systems at the north edge on the community.
Driving through the neighborhoods you'll see various different recreation areas, Just know, each subdivision has their own specific facility. Those living in the American Beauty Village condos enjoy their own terrific amenities.
Schools & Local Conveniences
Schools
Schools nearby include Golden Valley High School, La Mesa Junior High School and Rio Vista elementary School. Overall, Rainbow Glen is a wonderful place to call home and if buying, it would be well worth your time to give it a close look.
Links to School District Boundary Maps
Boundary Maps for Saugus Union School District
Most of the neighborhoods in Rainbow Glen are tucked away but it's a very short drive to local shopping and dining. Rainbow Market is situated at the north edge of the community.
Nearby shopping & dining locations include Rainbow Market, Sam's Club, Santa Clarita Skate Park, the Aquatics Center, Dick's Sporting Goods, Starbucks and plenty more.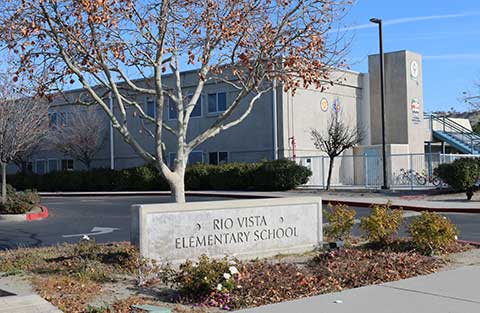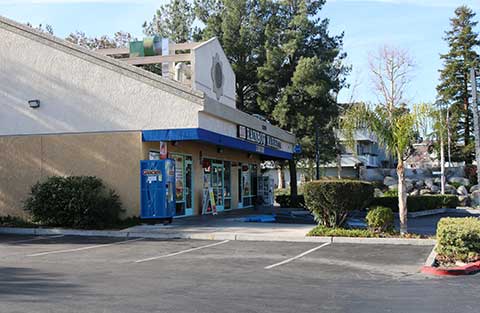 Rainbow Glen Homes For Sale
Click the blue button below to view real estate listings of homes for sale in Rainbow Glen.
Subdivisions of Rainbow Glen
Overview of Homes
Rainbow Glen consists of 10 different neighborhoods, also known as subdivisions. The oldest homes are located in the American Beauty Classics tract and were built around 1989. Two of the newer communities are the Pacific Grove and Monterey tracts, both built around 1999.
See below a short summary of each of the neighborhoods in Rainbow Glen.
American Beauty Classics: Built around 1989, a typical home found in this neighborhood is a 1700 SF two story, 4+2 ½ with a two car garage. The amenities include pool, spa, basketball court & tennis courts.
Rainbow Glen Estates: Built around 1999, typically the homes found in this area are larger and very nice. One home we recently viewed was a two story 4+3, about 3500 SF with a large lot.
Pacific Grove: The neighborhood was also built around 1999. A typical home here might be a single story, 1400 SF with a two car garage, front yard, and backyard. Amenities include a HOA pool and spa. The prices of these homes would be considerably lower than what might be found in the Monterey tract.
Monterey: Built around 1999 and features some gorgeous homes. One home here is a 2755 SF two story, 4 bedrooms and 3 bathrooms and a 2 car garage. It includes a gourmet kitchen, amazing master bath and a large back yard. Amenities include an HOA pool, spa and more.
Shadow Oaks: Features larger & higher priced view homes. One example of what could be found includes a 2 story 3459 SF home with high ceilings. 4+3+family room with a 3 car garage and 3459 SF. Very large lots, many have built in pools, spas, and more.
California Summit: Built around 1993, the word summit says it all. In this area you will find a variety of beautiful homes, some with views. We recently sold very nice a two story 3+3 with a two car garage.
American Beauty Village: Built around 1988, this is a very nice 500 unit complex and home buyers will find the usual. One condo we looked at recently was actually a 1000 SF 3+2. Unit sizes, number of bedrooms and bathrooms will vary depending on availability. These homes may be the most affordable in Rainbow Glen of Canyon Country.
Sunset Hills Estates: A typical home you might find in this neighborhood will be a 4+2.5 with a family room and a three car garage. As with most communities, the size and shape varies, but the area is gorgeous and very well maintained.
Sunset Hills Signature: Built in 1997-1998. 3+2's 1570 SF, 1325 SF to 4+3's 2450SF. Some single story homes but mostly two story homes with two car and three car garages.
Trestles: Built from 2015 to 2016, Trestles is one of the newer subdivisions within Rainbow Glen. It includes mostly 3 and 4 bedroom houses sized from 1,734 to 2,157 sq ft with a few good sized condos or townhomes as well. Very nice indeed!