The Homes and Neighborhoods in Sand Canyon of Santa Clarita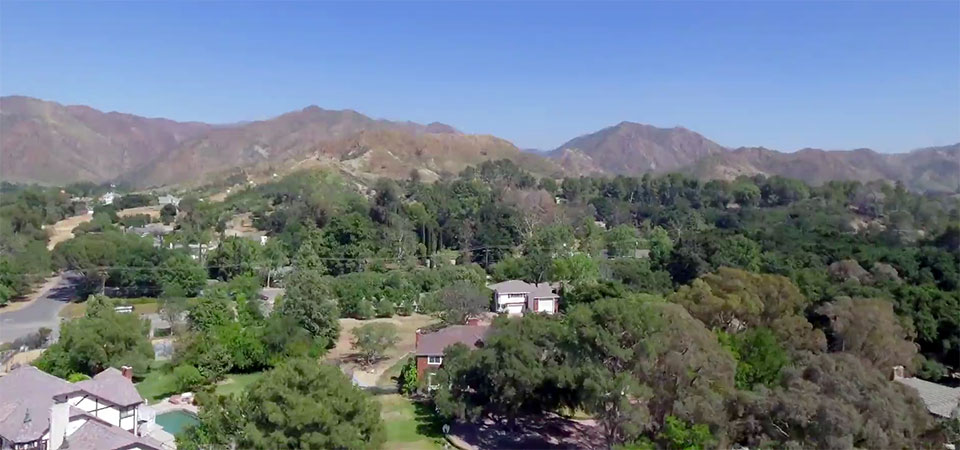 Discover country living at it's best in Sand Canyon of Santa Clarita. Unlike most other communities in SCV, Sand Canyon consists of secluded, upscale homes on large lots, horse properties and even trails for horseback riding. Here you'll find first hand information including a video, photo gallery, descriptions and listings of homes for sale in Sand Canyon.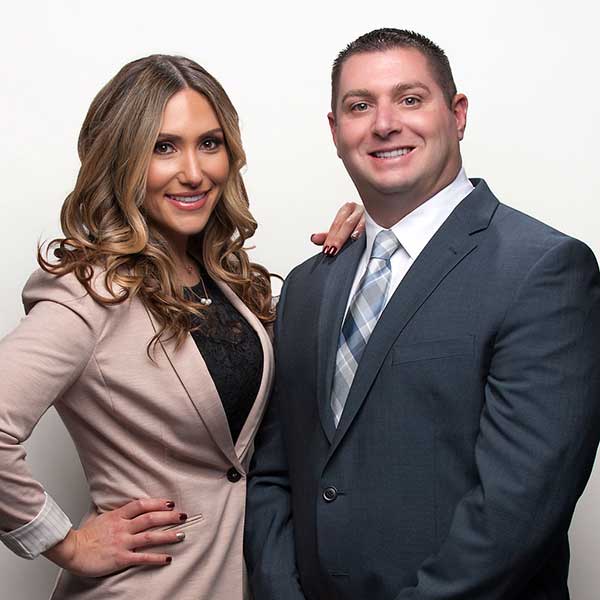 Sand Canyon Report By
Matt & Meray Gregory
Email Us: [email protected]

As Sand Canyon REALTORS®/Brokers, we have the experience & local knowledge to help when it's time to buy or sell a home, especially here in Sand Canyon.

Your Sand Canyon REALTORS®
DRE# 01463326
DRE# 01831112
Sand Canyon Community Video
Sand Canyon Description
Sand Canyon is located on the map at the northeast end of Santa Clarita, east of the Antelope Valley Freeway or both sides of Sand Canyon Road. The community is known for it's large, upscale homes on large lots and picturesque settings. It's a community of neighborhoods and/or custom ranch homes situated within Canyon Country. If you're shopping for a custom home on a large lot or acreage, Sand Canyon is just what you're looking for.
The community has a variety of home types, but it's definitely a shopping ground for homebuyers looking for larger homes, away from the typical subdivisions that make up most of Santa Clarita.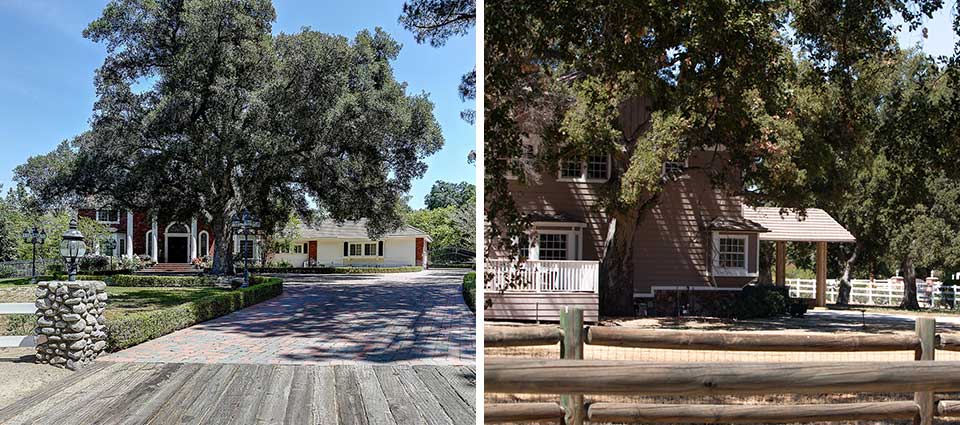 Description of Sand Canyon Homes
A typical Sand Canyon home is large, luxurious and expensive! Most homes are custom built on very large lots and offer plenty of privacy. There are also some amazing views. Even if you're a first time home buyer and not quite ready to jump into a luxury home, it's fun to look at all the photos and details.
The larger homes are mostly located back in the country, south of Soledad Canyon Road, on both sides of Sand Canyon Road. Looking at the MLS listings of homes for sale in Sand Canyon, today's pricing generally very high! Many homes are quite stunning with creative architectural designs and come with 6 bedrooms, 6 bathrooms, guest houses and large lots. There are also less expensive homes but only if you know where to look.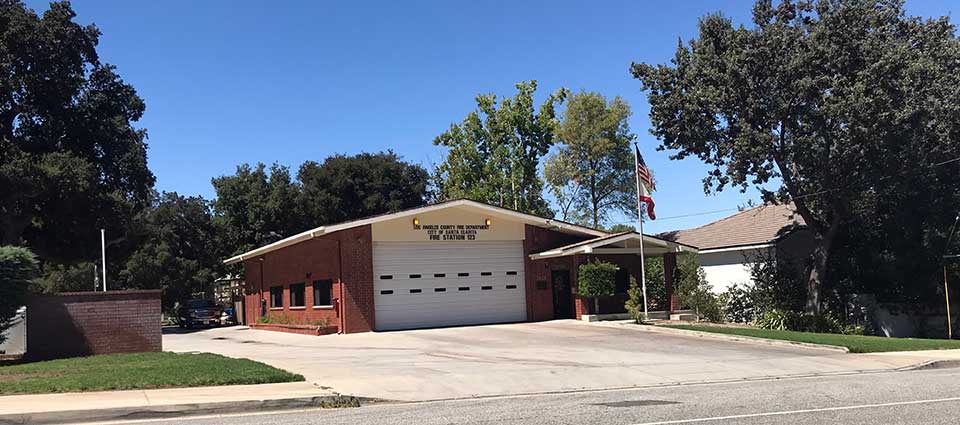 Fire Danger
Of course, just like any other rural area there is a higher risk of fire, especially during certain times of the year. Residents of Sand Canyon appreciate the presence of the City of Santa Clarita Fire Station 123, centrally located just off of Sand Canyon Road.
Less Expensive Sand Canyon Homes
Of course, not all homes in Sand Canyon are custom, luxury estates. There are also some terrific single story houses, for instance those found at the Woodlands. These are very nice homes with large yards in a more typical neighborhood setting. A perfect place to make your home.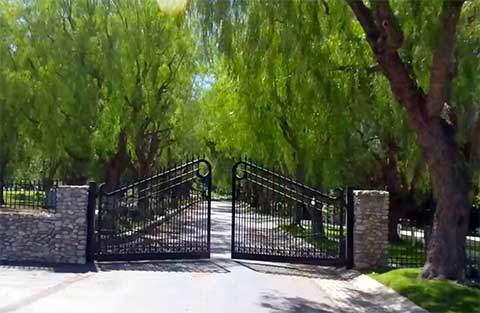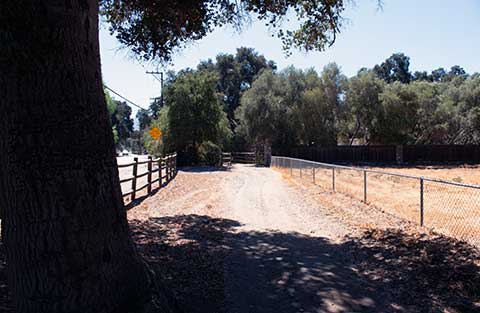 Sand Canyon Amenities
Sand Canyon is unique and different than most areas of Santa Clarita. Although you may find some shared amenities in the gated neighborhoods, this is not the norm.
For instance, Macmillan Ranch is gated and other than the gate and common area maintenance, there is no recreation area. Robinson Ranch includes a monthly HOA, but that only covers the cost of maintaining the common areas. The fact is, most homes are large ranch type properties with their own private, upscale amenities.
Horse Trails
There are horse trails throughout Sand Canyon and local convenience shopping is situated at Sand Canyon Road and Soledad Canyon Road.
Country Club
There's also the Santa Clarita Country Club. It was once called Robinson Ranch Country Club but regardless of the name, it's a favorite spot for local golfers and a popular location for weddings and other special events.
Schools & Local Conveniences
For most residents there are no local schools in walking distance. The nearest grade schools are Mitchell elementary or Sulphur Springs elementary. The nearest high schools are Canyon or Golden Valley High School. The nearest junior high is Sierra Vista.
See the Most Recent Boundary Map
Shopping and Entertainment
Most of Sand Canyon sits a few miles back in the country, so to speak. You're not going to walk across the street to the local minimart. There are two different shopping centers with dining at Sand Canyon Road and Soledad Canyon Road. For most, it's a 5 or 10 minute drive. Of course, it's only a short drive to plenty more locations as well.
Placerita Canyon Park & Nature Center
Local residents also enjoy spending time at the nearby Placerita Canyon Park. There are miles of well maintained trails, a nature center, picnic tables and the Oak of the Golden Dream! However, if planning to visiting be sure to watch out for Rattlesnakes!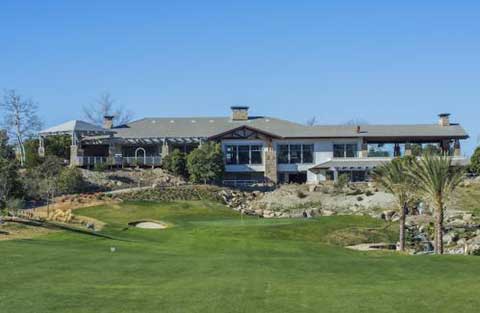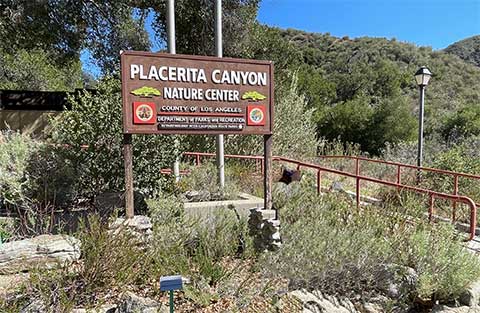 Sand Canyon Homes for Sale
When viewing properties in Sand Canyon, keep in mind many homes are custom built and include land. Certainly, the prices will be on the higher end of the spectrum.
Map of Neighborhoods In in Sand Canyon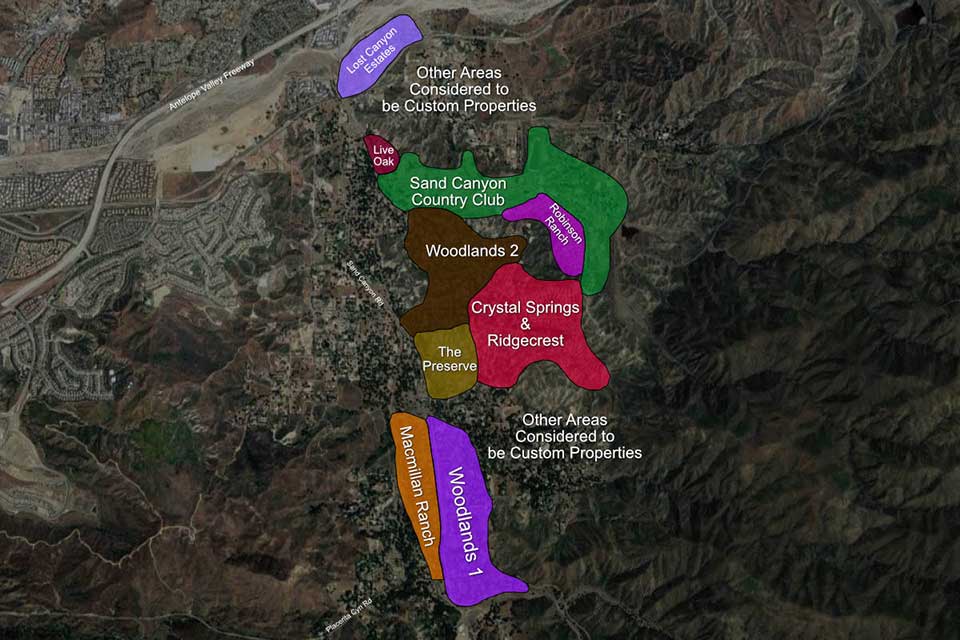 The neighborhood map above is an approximate representation of the subdivisions making up Sand Canyon. It is not an official document and only intended to provide visitors with a general idea of the lay of the land.
NOTE: Even though you won't find any Mello Roos tax, there could be other hidden bond assessments. If buying a property here be especially cautious of any encumbrances, special easements or other types of lien rights that could exist.
See below our first hand descriptions of the subdivisions in Sand Canyon.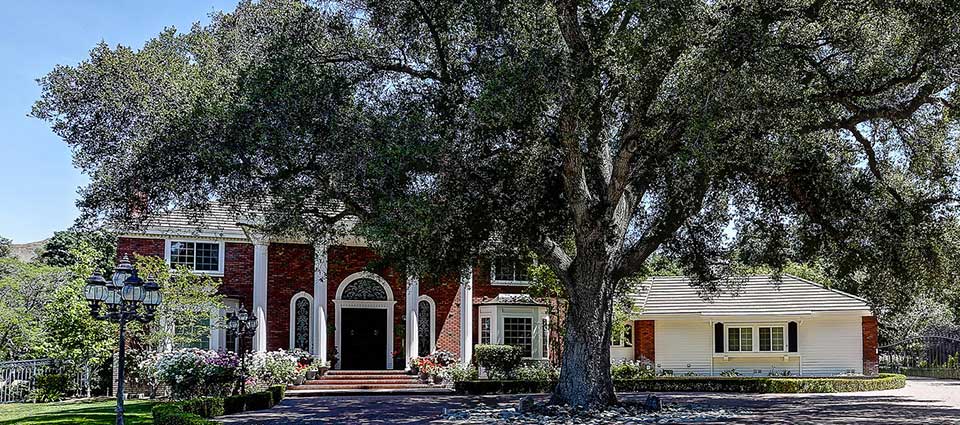 Subdivision Descriptions
MacMillan Ranch – Mostly built in the late 1980's, MacMillan Ranch is a gated community of big, beautiful homes on large lots. Some homes are over 7,000 sq ft and come with a separate guest house! Yes, many of these properties are spectacular AND expensive! There's a monthly HOA cost too.
Ridgecrest – Houses here are mostly sized approximately 4,000 sq ft with 5 bedrooms and 3 bathrooms. Large and high budget homes. Just Gorgeous!
Crystal Springs – Built in the late 1980's to early 90's, generally these homes are amazing and quite large, sized from 3,000 to over 5,000 sq ft. Most are situated on large lots with plenty of elbow room. Very Expensive!
NOTE: The homes in Ridgecrest and Crystal Springs are combined into the same general area.
Robinson Ranch – A gorgeous gated community built in the early 2000's consisting mostly of 5 bedroom, upscale homes sized at nearly 5,000 sq ft and some overlook the country club golf course. Large lots. Very expensive. Yes, there is a HOA but no shared recreation area.
The Preserve – this is a custom area and only one home appeared on the MLS for the last 3 years. Not enough information to report on, but it's specifically for custom homes in a specific zone.
Woodlands 1 – Built from 1964 to 1965, these homes are generally sized from 1,754 to just over 4,000 sq ft but most are in the 2,000 + sq ft range. Mostly single story homes with 4 and bedrooms and large yards. Real estate here is more affordable.
Woodlands 2 – Similar to homes in Woodlands 1 built in 1965 to 1966.
Custom Sand Canyon – This is not any specific neighborhood. It's a mix of ranch properties spread out throughout Sand Canyon, each home different than the next.
Hope Ranch – Large homes or large lots just off of Comet Way
Lost Canyon Estates – Located at the north edge of Sand Canyon with large homes and 3 to 4 acre properties. Convenient to shopping and dining.