Developed in the early 1970's, the Valencia Woodcreek neighborhood is located on the map just west of Seco Canyon Road and south of Pamplico Dr. If you cross to the other side of Seco Canyon Road, you are in Saugus.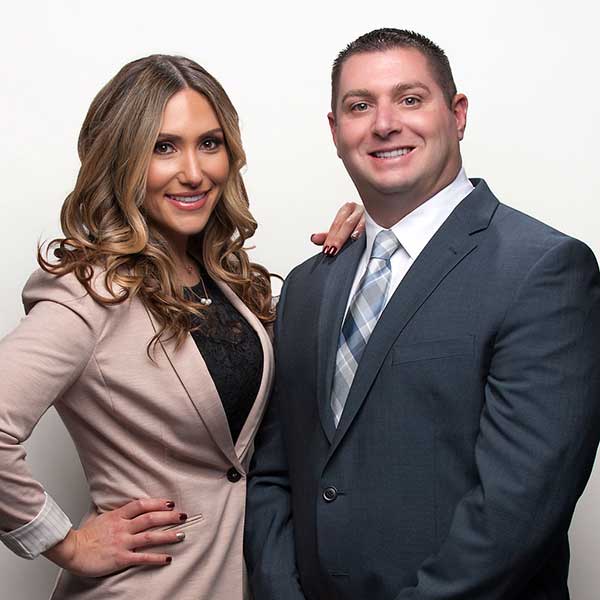 Woodcreek Neighborhood Report Presented By
Matt & Meray Gregory
[email protected]

As Valencia REALTORS®, Brokers AND residents we are well suited to represent those looking to buy or sell here in Woodcreek.

Your Valencia REALTORS®
DRE# 01463326
DRE# 01831112
Woodcreek Neighborhood Overview
Woodcreek consists of a variety of detached single story and two story homes. There are no condominiums or townhomes. In fact, it's nice to see neighborhoods with more single story houses as they have become rare, especially in newer neighborhoods.
The homes here are approximately sized from just under 1,000 SF up to 2,000 SF. The most common home sizes are from 1,200 to 1,400 SF and come with 3 or 4 bedrooms. All homes have front and back yards and some have built in swimming pools.
The primary attraction of Woodcreek might be more about what it does not have, as opposed to what is does have! Unlike most neighborhoods in Valencia, there is NO homeowner's association and NO Mello Roos Tax! Not having a HOA is rare here because nearly all master planned communities of Valencia have at least one HOA.
It's interesting, of all the Valencia communities this one does NOT fit the profile of a typical Valencia neighborhood. We are not implying there's anything wrong with Woodcreek whatsoever! In fact, we once owned a terrific pool home here and we loved it! The neighborhood is really quite nice, but it is older and certainly not what most would visualize when comparing with other Valencia neighborhoods. However, with housing costs continually on the rise buyers might find a more affordable option here! Let us know if we can help!
Amenities in Valencia Woodcreek
Since there is no homeowners association, there are no HOA fees or private community amenities. Some folks don't care for homeowners associations but others feel the opposite and might miss the amenities.
Regardless of how the locals feel about HOA's, everyone enjoys spending time at Santa Clarita Park. It's located just south of Woodcreek and it's an easy walk for most residents. There's a swimming pool, large playground, basketball court, picnic areas, barbecues, a baseball diamond, expansive greenbelts and plenty of mature shade trees.
As you'll see below, conveniently located just next door to the park is Santa Clarita Elementary School. So, even though Woodcreek has no HOA or private amenities, there are still public areas everyone can enjoy.
With regard to home pricing, when comparing to the cost of houses in other Valencia communities the homes in Woodcreek will be at the lower end of the spectrum.
Schools & Local Conveniences
Santa Clarita Elementary school and Arroyo Seco Junior High are both a short walk to the south. the grade school is on the corner of Decoro Drive and Seco Canyon Road. Nearby high schools include Valencia High and Saugus High.
The high school and junior high are both part of the William S. Hart school district. You can have a look at the attendance boundary map here.
Convenience Shopping & Dining
Nearby convenience shopping & dining on the corner of Seco Canyon Road and Copper Hill Drive. There are more locations but here's a partial list.
CVS
Bella Cucina Italian (Yum!)
La Cocina (Crowd Favorite)
Thelma's Cafe
Subway
Homes For Sale in Woodcreek & ALL of Valencia North
Woodcreek is a small neighborhood, so it's possible there will be few or no listings available at a given time. Click the blue button to view homes for sale in Woodcreek AND nearby neighborhoods!
The Homes of Valencia Woodcreek
Since there are a good number of single story homes in Woodcreek, it's a good option for families with small children or seniors. Nowadays, it's a challenge to find and buy a home in Valencia that is not a two story. It's even more difficult to find one without an homeowner's association or Mello Roos!
Some of our home buying clients love the idea of living in Valencia, but they don't want the added monthly cost of HOA dues or having to abide by the rules and regulations. If this sounds like you, scroll back up to view the current real estate listings. Although Woodcreek is an older neighborhood, homes prices are usually lower and certainly worth a look.
Considering Selling?
We have a good deal of experience representing both buyers and sellers in all of SCV and we can help you too!
Matt & Meray