Cornerstone Condos and Townhomes in Valencia Copperhill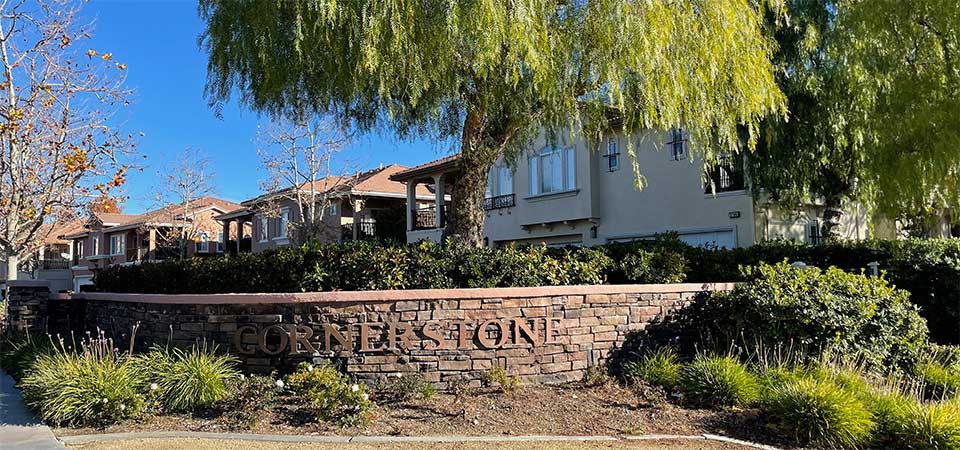 The Cornerstone condos & townhomes are located on just north of Decoro Drive and east of Copper Hill Drive, situated within the Valencia Copperhill Community of Valencia, CA. Scroll down to see homes currently on the market and learn more about this charming little community.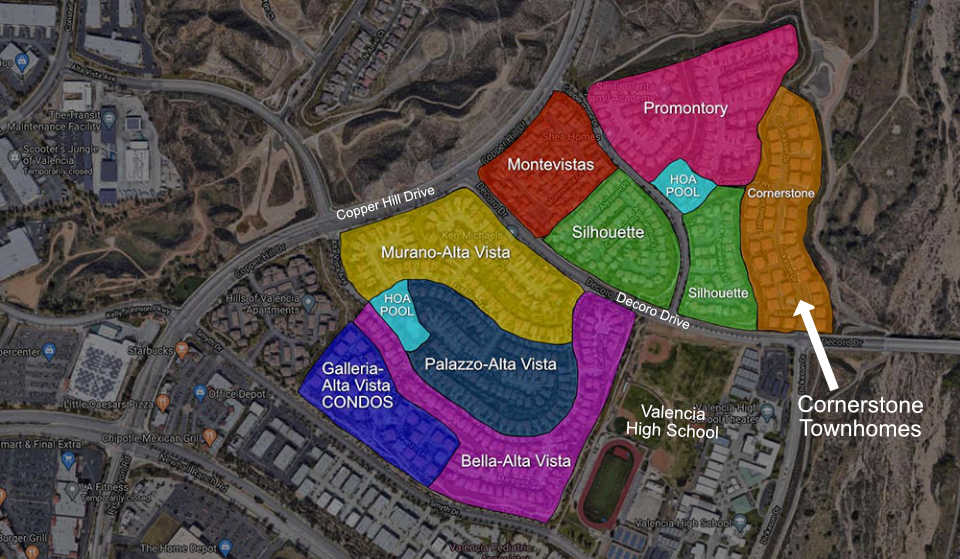 Condos & Townhomes in Cornerstone and Nearby Neighborhoods
Click the blue View ACTIVE Listings button below to see current listings in Cornerstone, Valencia Creekside and Valencia Copperhill. If not finding much to choose from, take a look at condos & townhomes for sale in Valencia, CA.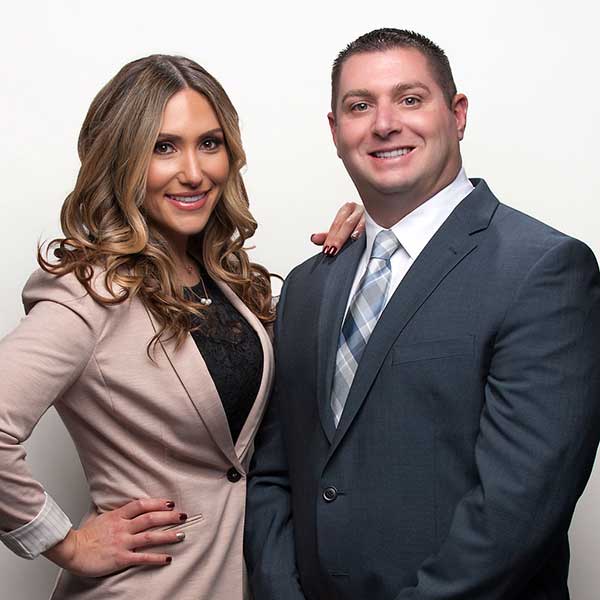 Cornerstone Report Presented By
Matt & Meray Gregory
[email protected]

As local REALTORS®, brokers AND SCV residents, we are especially interested in helping buyers find affordable condos or townhomes. Contact us to schedule a consultation.

Your Local REALTORS®
DRE# 01463326
DRE# 01831112
Overview of Cornerstone
Built from 2000 to 2002, the Cornerstone neighborhood is one of 8 subdivisions in Valencia Copperhill. The townhomes here come with 2 or 3 bedrooms, at least 2 bathrooms and a 2 car garage. They are sized from 1,349 to approximately 1,720 sq ft. The most common common Cornerstone unit is a 2 + 2 sized at 1,349 SF. Although some might refer to these homes as condos, they are generally considered to be townhomes.
Attention Buyers! Prospective buyers will be happy to hear, there is NO Mello Roos. Also, for those interested in obtaining FHA financing, this community is FHA approved and not due for renewal until 5/12/24. Also, visitors can see our complete list of FHA approved condo or townhome communities in Santa Clarita.
As shown on the subdivision map at the bottom of the page, Cornerstone is situated alone at the east edge of the community. All the townhomes are grouped together here and although there is a road allowing two entry and exit points, there is minimal traffic passing through to other neighborhoods. Overall, the environment is calm, quiet and peaceful.
Cornerstone Amenities and Local Conveniences
The Cornerstone neighborhood is well maintained and although the homeowners must pay two HOA fees, they also have access to two terrific recreation areas. The 2nd HOA monthly fee is very low, so if considering buying a townhome here, don't let the 2nd HOA fee scare you off.

Residents enjoy their own private recreation area with a pool, hot tub and outdoor lounge area. They also have access to an amazing, resort styled recreation area available for all residents in the Valencia Copperhill community. Be sure to click the link to seeThere's a terrific community swimming pool spa, playground and there's easy access to the local trail systems.
Valencia High School is just across the street. There's plenty of shopping nearby at Walmart and as well as grocery stores, cleaners, Starbucks and dining, all situated within a mile away.
Maps to More Condo and Townhome Complexes
See below the links to more condo or townhome neighborhoods. Each link will land you on a page with multiple maps, each to a specific condo or townhome location.
Canyon Country Mapped Locations