Seco Canyon Mountain View Courtyard Condos
Located in a quiet and serene community, the Seco Canyon Mountain View condos and townhomes are quite popular, especially among those buying their first home. Located on the map in the Copper Hill North community of Saugus, these cozy condos are situated in a quiet and peaceful neighborhood. Scroll down to learn more about the homes, neighborhood and if available, see the listings.
Condos For Sale in Mountain View Courtyard & Copper Hill North
Since this is a small neighborhood there will be few, if any listings. So, we're displaying all condos and townhomes in Copper Hill North. If you don't see anything we suggest looking at all condos and townhomes in SCV.
Click Here if No Listings are Displayed
Sorry we are experiencing system issues. Please try again.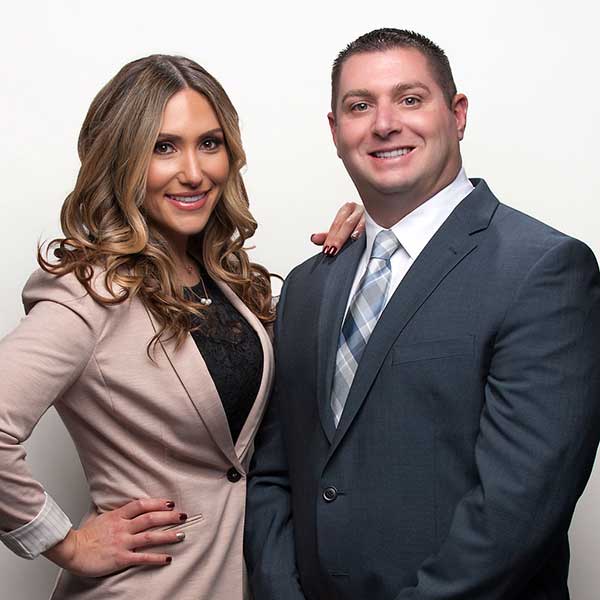 Mountain View Courtyard Report By
Matt & Meray Gregory
[email protected]

As Santa Clarita REALTORS®, brokers and residents, we enjoy helping our friends & clients find affordable condos or townhomes. Contact us to schedule a consultation.

Your Local REALTORS®
DRE# 01463326
DRE# 01831112
Overview of Seco Canyon Mountain View Courtyards
Built around 1987, the Mountain View Courtyard Condos range in size from 850 to 1,450 SF but the most common between 1000 and 1200 SF. Typically, the smaller units have two bedrooms plus one bath and the larger units have three bedrooms and up to three bathrooms. Not bad! Also, we love that some of the units have a cool little loft area as displayed in the photo gallery above.
Most of the units have a private patio and some with VIEWS! Then, there's a very nice little park right next door! Most residents enjoy two car attached garages and low HOA. No Mello Roos and the complex is FHA approved until late 2023! If planning to utilize FHA financing to buy a condo or townhome, be sure to see our list of FHA approved condos in SCV.
Mountain View Courtyard HOA Amenities and Local Conveniences
The community offers a swimming pool, spa, picnic area, playground, and barbecue. Then, right next door is the lovely little Mountain View Park, with trails and filled with a beauty all it's own! Also, there's plenty of nearby shopping, dining, schools and transportation. See below a photos of a typical condo unit interior, patio with a view, the park, and community amenities.
The school attendance for the high school and junior high kids places them just on the edge of the boundaries for the area, so be sure to verify the school attendance before making a decision to move to the area. Nearby schools include Arroyo Seco Canyon Junior High and Saugus High School. Nearby grade schools include the Blue Ribbon, Mountain View Elementary! If school selection is important, be sure to verify by viewing the William S Hart District boundary map.
Mapped Location of Mountain View Courtyards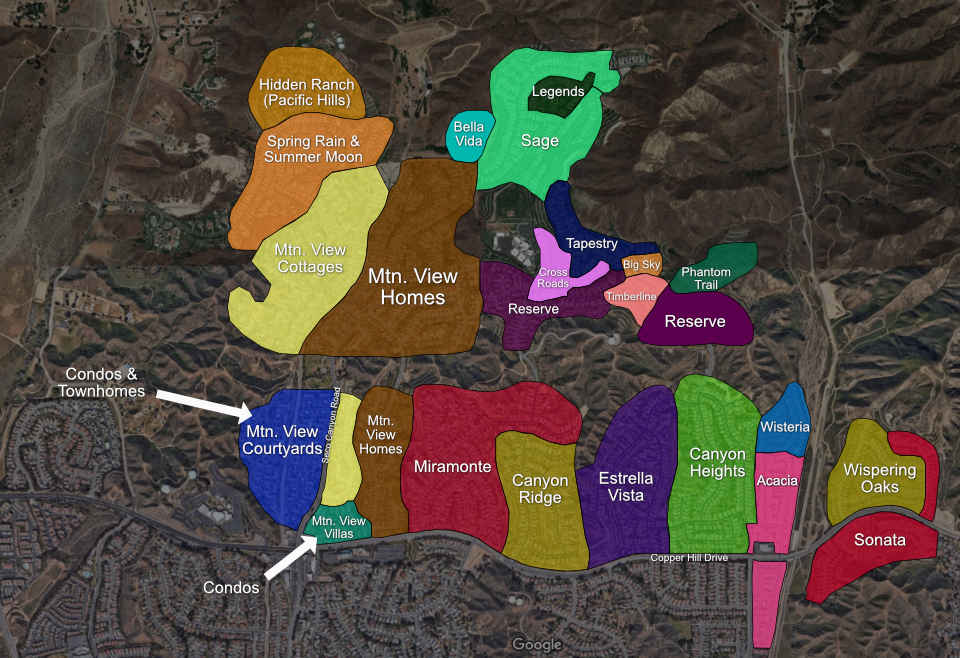 Memorable Past Sale in Mountain View Courtyards
We've sold numerous homes in the Mountain View Courtyards but one was especially memorable. Shortly after we listed a courtyard home for sale, a couple contacted us wanting to buy, but finances were very short. After we pointed them in the right direction to get an FHA approved loan, they were surprised to hear they only had to come up with about $9,000 as a down payment. Of course, this was back in 2013 and prices were lower, but how sweet is that? Yes, you can still obtain FHA financing and put down just 3% on a home. Even if the home is $600K, buyers will need about $18,000. Add another 1/2 percent and the amount is $21K. Sure, it's a lot of money but with home prices as they are, it's no easy task to come up with 20% anymore.
Here are the listing details for the home we described above.
1149 sf
2 Car Garage
2 Bedrooms
Loft
3 Bathrooms (Each bedroom has it's own bath)
Stove, Dishwasher & Garbage Disposal
Ceiling Fans
Recessed Lighting
Carpet and Laminate Flooring
Crown Moldings
Above Ground Private Spa
Association Pool
Yep, our first time buyer clients were thrilled to have this as their first home and we so very happy for them. It's helping people like this that make us love our job!