Tips for Buying a Home When Inventory is Low in SCV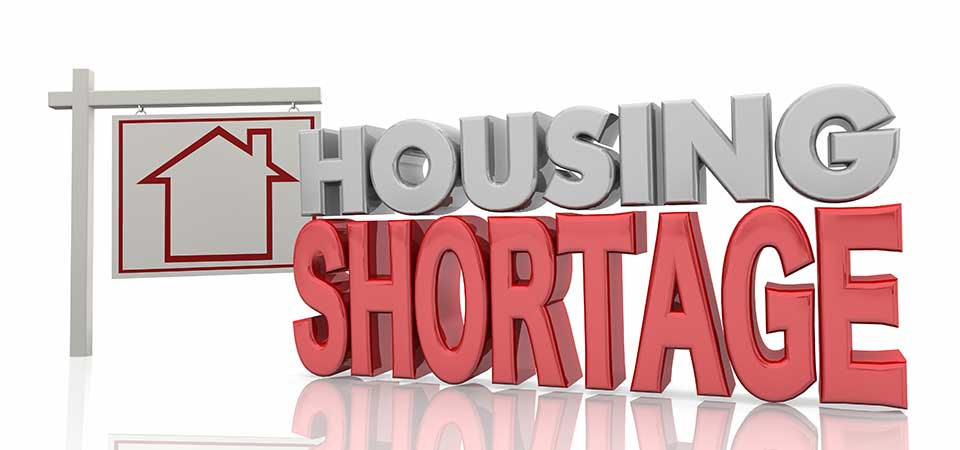 Finding and buying a home when housing inventory is low takes more work and a sound strategy! As you'll see in the tips below, it's critical to obtain loan pre-approval BEFORE submitting offers to buy. Because competition is going to be stiff, it's more important than ever to submit a well presented offer with loan pre-approval backup.
Tips for Buying in Low Inventory Market
Whenever we have a situation where supply is unable to meet the demand, it presents multiple challenges for the buyer. We can mitigate some of those difficulties in advance with good, proactive planning and preparation. Here are a few simple tips.
Make sure you're pre-approved with a reputable lender before even thinking about looking at a home. Without this pre-approval, your offer will go directly to the trash can. Pre-qualification will not help! Also, the lender you choose matters and they are NOT all created equal. Even if you don't use us as your representative, we're happy to give you a referral to a lender who will have your back and jump through hoops when needed. Our lender has saved more transactions than we can count!
Find a GREAT real estate agent, and work with only ONE agent! He or she will be just as frustrated with the low housing inventory as you are, but a great agent will stick with a loyal buyer. Your agent will work very hard to help you find and buy a home.
When choosing your agent, verify he or she has an intimate knowledge of the specific area you are looking to buy.
Also, make sure your agent gets along well with other agents. Often times, a well connected and respected agent might have a little better chance of getting your offer accepted. For example, if the seller's agent has gotten along well with your agent in the past, that may work in your favor if there are multiple offers on the table. We've never been able to understand why some agents are difficult to work with and do not get along with their peers. In the end, this only hurts their own buyers.
If you don't have a large down payment, but have good credit and are pre-approved, plan on shopping for homes less expensive than the amount you are approved for. Even though you may be approved for a $850,000 home, find something for less! Why? Because you may need to offer over the asking price for acceptance. Remember, during escrow the home will be appraised and if it comes back too low, you'll need to make up the difference with cash.
As the buyer you'll need to be prepared to compromise! In most cases, when dealing with the seller you are not in the driver's seat.
Low Inventory Never Really Recovered
Back in 2013 housing inventory was very low and it never recovered to numbers of the past. In early 2022 inventory was again very low and home prices reached a peak. There were always multiple offers for the "good homes". However, we still had our offers accepted, even with many other offers on the table. It's never easy, but with proper planning and organization, it can be done.
Need help buying a home?
Contact Matt & Meray
In Conclusion
The short inventory creates two major hurdles. First, it's more difficult to find that one special home. Next, once finding a suitable home, it's discovered there are multiple offers on the table. Cash is still king, and the accepted offer usually goes to the buyer with the most cash and the least contingencies!
This makes home buying especially difficult for first time home buyers and any buyer short on cash. Even if the buyer has great credit and a top lender, if they are competing with another buyer with more cash, guess who wins! When these housing shortages occur it never recovers quickly and it's a long grind.
When housing inventory is low, NEVER lose hope! This is when we need to have patience and be persistent. Home buyers and their agents need to be on the top of their game if they want to buy a home and close a transaction. It's vitally important to have a long time agent that is also well respected among their peers. Yes, sometimes it comes down to the relationships between realtors.
We hope you found this post helpful and wish you the best of luck buying a home in a low inventory market.