Avalon, Mirabelle, Sierra and Victoria Neighborhoods
Discover the contemporary new neighborhoods of Plum Canyon called Mirabelle, Avalon, Sierra and Victoria. During development these neighborhoods were also referred to as, Toll Brothers at Plum Canyon. The four neighborhoods are located on the map just below the new Skyline community in Plum Canyon of Santa Clarita. If looking to buy a newer home here in Santa Clarita, this area is certainly worth a look.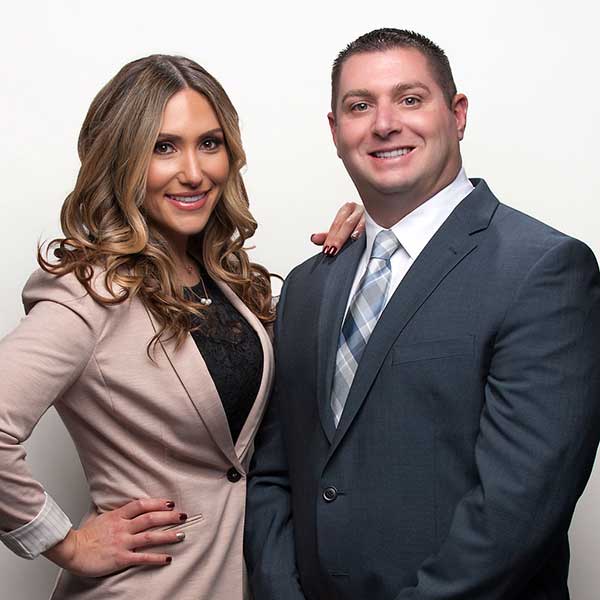 Avalon, Mirabelle, Sierra and Victoria Report By
Matt & Meray Gregory
[email protected]

As local REALTORS®/Brokers AND life long Santa Clarita residents, we have extensive experience and the information you need when it's time to buy or sell a home.

Your Plum Canyon REALTORS®
DRE# 01463326
DRE# 01831112
Avalon, Mirabelle, Sierra & Victoria Community Video
Overview of Neighborhoods
The Avalon and Mirabelle neighborhoods were built first and consist of single family homes built from around 2017. Generally, the lots and homes are good sized and each is available in multiple designs, some with outdoor living space.
The homes in Mirabelle are sized from 2,700 to 3,000 sq ft and come with 4 or 5 bedrooms. The homes in Avalon are larger, up to 3,500 SF with 4 to 6 bedrooms and up to 5 and a half bathrooms! Each home also has a 2 or 3 car garage. The builder was Toll Brothers they did a terrific job utilizing open floor plans to make these homes appear even larger than they are.
Sierra and Victoria
The Sierra and Victoria neighborhoods are gated, perfect for those who prefer a bit more privacy and resort styled amenities. Together, the detached homes here are sized from 2,329 up to 2,800 SF.
Although the brand new Sierra & Victoria homes are all sold, there might be an occasional resale available. It's doesn't happen often, but sometimes we do see homeowners in new communities decide to sell their brand new homes. This is a terrific opportunity to buy an almost brand new home, and it does come with some advantages. Certainly, the price will be higher but it's likely the seller has already had the landscaping installed and various other add-ons that don't typically come with a brand new home.
Those interested in finding brand new homes in other areas, we also have information on most new construction communities in Santa Clarita.
Neighborhood Amenities
Amenities for Mirabelle and Avalon
The HOA community recreation area is located on the corner of La Madrid Drive & Lafranca Drive. There's a swimming pool, smaller wading pool and a hot tub. There's plenty of shade, picnic area, barbecues, showers & restrooms. It's certainly a favorite hang out for residents, especially during those dog days of summer! All things considered, the HOA fees are reasonable.
Amenities for Sierra and Victoria
The residents of Sierra and Victoria enjoy their own exclusive, resort styled amenities. Although at the time of this publication the recreation area was not yet finished, the amenities are similar to a mini resort. Of course, both communities are gated. There is a swimming pool, cabanas, hot tub, barbecues and more. The landscaping is nicely done, making these amenities some of the best around!
No Mello Roos
If you hope to buy a home in any of these four Toll Brothers neighborhoods, you will be thrilled to hear there is NO Mello Roos.
Schools, Shopping & Dining
According to the William S. Hart School Boundaries Map, nearby schools include Saugus High, Arroyo Seco Junior High and the grade school children are nearby Plum Canyon Elementary. Also, the new Skyline community is located just to next door and we know the brand new Skyline Elementary school is in the works and coming soon.
Keep in mind, Canyon High School and Sierra Vista Junior High are also nearby.
Plum Canyon Elementary is part of the Saugus Union School District while the high schools and junior highs are part of the William S. Hart School District.
Local Conveniences
The locals enjoy nearby convenience shopping or dining at Skyline Ranch Plaza, located at the corner of Skyline Ranch Road and Plum Canyon Road. There are also a variety of locations just down the road.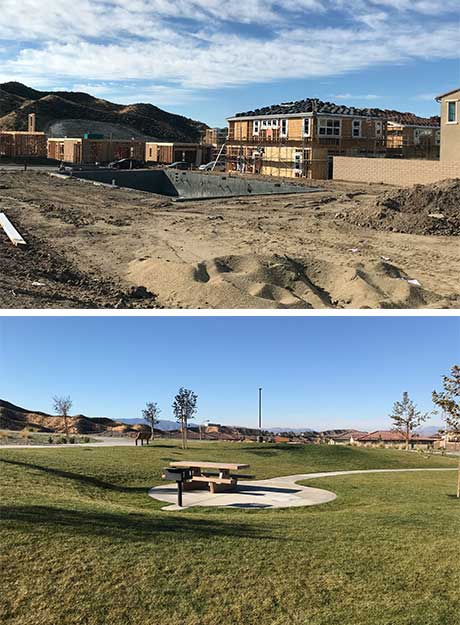 Listings for Avalon, Mirabelle, Sierra and Victoria
Click on the View Active Listings button to see all homes for sale in the neighborhoods of Avalon, Mirabelle, Sierra, Victoria. Since this is a relatively new community there may be few, if any homes on the market at this time. We also suggest checking out the new Skyline community.
More Saugus Communities and Home Buying Options
We have published more community pages for most of the neighborhoods in Saugus. Each report includes photos, videos and helpful descriptions, especially useful for those unfamiliar with the area.
Home Descriptions
The Homes in Avalon
The homes in Avalon come in a variety of different layouts and of course, plenty of options. Of the four new neighborhoods, the homes in Avalon are the largest, from 2,400 sq ft all the way up to 3,500 sq ft. The homes are available with 4 to 6 bedrooms and as many as 5.5 bathrooms and walk-in closets. There's plenty more. Depending on the model, the garages are large enough for 2 or 3 cars. The homes include open floor plans and the larger homes might have one bedroom and partial bathroom downstairs. Typically, buyers will find large kitchens with center islands and overall, plenty of elbow room. The lot sizes also run large so depending on the property, many have enough room for a pool.

The Homes in Mirabelle
The Mirabelle homes are good sized, but typically run a bit smaller than those in Avalon. Even so, sized from 2,700 to 3,000 sq ft square feet there's plenty of room for everyone. As is common with most new homes, those in Mirabelle also have open floor plans with up to 5 bedrooms and 3 or 4 bathrooms. Some homes are available with lofts and others might have an outdoor California room, certainly a nice touch given the SoCal weather.
The Homes in Victoria and Sierra
As mentioned, the entrance to homes in Sierra and Victoria are gated and residents enjoy their own resort like amenities. As of early 2022, the construction is complete and all homes have been sold.
The Victoria neighborhood includes a nice mix of luxurious two-story, detached condos, available in three layouts. They are sized from approximately 2,500 to 2,800 sq ft, all with open floor plans. Buyers can expect to find homes with up to 5 bedrooms, 4 bathrooms as well as options such as a loft, outdoor California room, decks off the master bedroom and more. The outdoor rooms are becoming popular, mostly due to the great weather here in Santa Clarita.
The homes in Sierra are good sized, also with open floor plans and options for an outdoor room or a deck. Very similar to those in Victoria and you really can't go wrong buying a home in either neighborhood.