Valencia Glen Neighborhood, Homes and Real Estate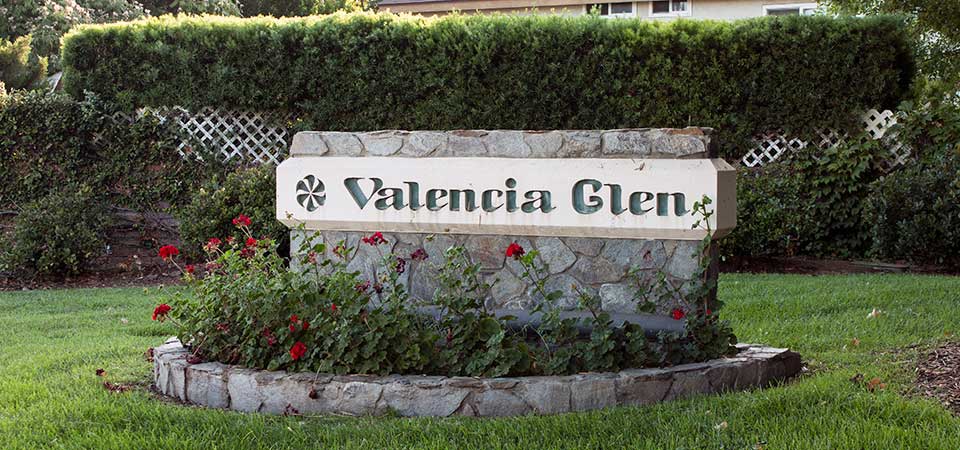 The Valencia Glen neighborhood is located on the map in an area often referred to as, the "Heart of Valencia". The neighborhood is situated just south of the Henry Mayo Hospital and east of Orchard Village Road. Approaching the neighborhood you will notice 2 community monument signs, one each at the two primary access roads to the community.
Scroll down to see extensive local information, a community video, pics and real estate listings.
Valencia Glen Quick Facts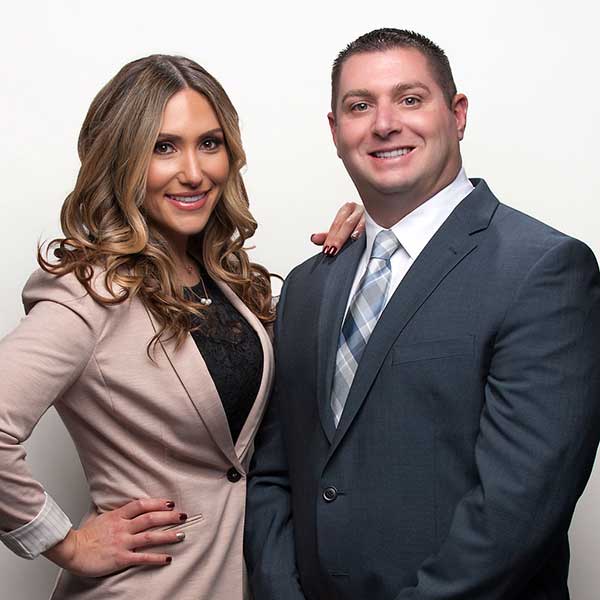 Valencia Glen Report By
Matt & Meray Gregory
[email protected]

As Valencia REALTORS®/Brokers, AND life long Santa Clarita residents we are well suited to represent those looking to buy and/or sell their home.

Your Valencia REALTORS®
DRE# 01463326
DRE# 01831112
Local Community Video
The video below was specifically created for very similar communities just next door to Valencia Glen. You'll notice our aerial drone footage includes Valencia Glen providing viewers with a general idea of what the neighborhood is like.
More Neighborhoods in the Heart of Valencia
Some of the other communities in the Heart of Valencia include Valencia Hills, Old Orchard, The Fairways, Lakeshore, Valencia Meadows and more. If you don't find that one perfect home here in Valencia Glen, consider expanding your search and have a look at more popular Valencia communities.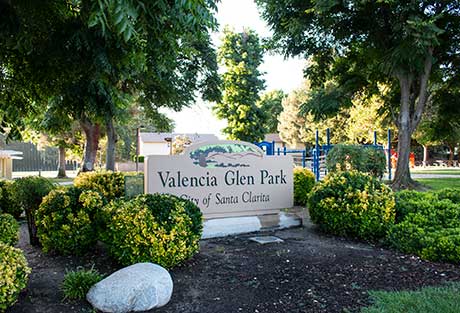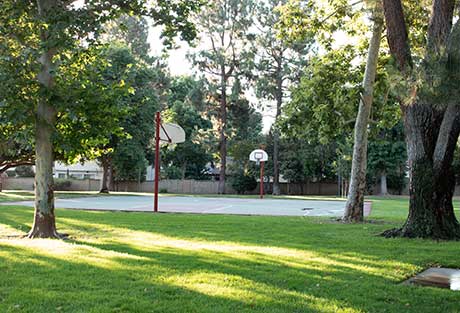 What Makes Valencia Glen Special?
This neighborhood is a Valencia classic and although developed around 1970, it remains a splendid place to call home. The neighborhood is quiet and serene. Most of the homes are single story houses and have been well cared for.
So, why live here? First, there are NO HOA or Mello Roos costs. If you are not familiar with the communities in Valencia you should know, nearly ALL come with an HOA cost. In fact, some of the newer neighborhoods come with a Mello Roos tax.
Paseos
The popular Valencia Paseos wind through the community, connecting to parks, schools and from one neighborhood to another. The idea for developed trails in Santa Clarita may have originated here!
Valencia Glen Park
Located within the community is Valencia Glen Park. Because it's kind of off the grid, most visitors are from within the community. There are tennis courts, a basketball court, playground, large swimming pool and lots of shade trees and open green belt area. A nice spot to fly a kite!
Nearby Schools & Local Conveniences
The public schools nearby Valencia Glen are well known and considered by many to be exceptional. There is Hart High School for the older teens. The middle school is Placerita Junior High and the nearest grade school is Valencia Meadows Elementary.
If you're from outside the SCV vicinity you might not think highly of your local public schools. Well, here in Santa Clarita most parents are quite happy with the schools. If buying a home here you might even be able to save money by not spending in on private schools!
Local Convenience Shopping & Dining
You won't find any convenience shopping or dining directly within the neighborhood, but it's a very short drive to all the essentials. In fact, locals have a wide variety of convenience shopping opportunities available on Lyons Ave , just down the street off of Wiley Canyon. Also, It's a very short drive to Granary Square and the Valencia mall.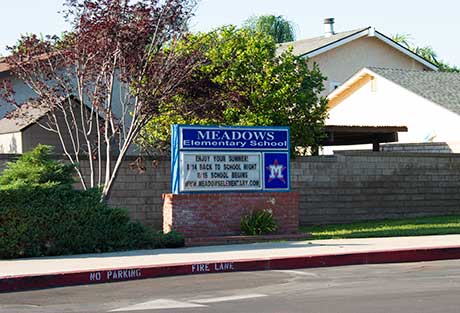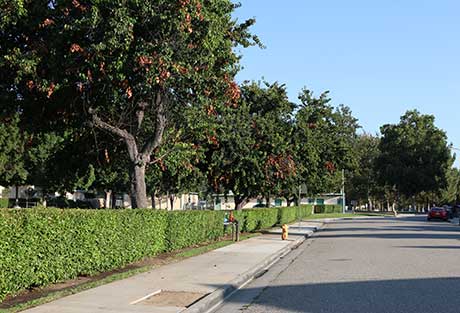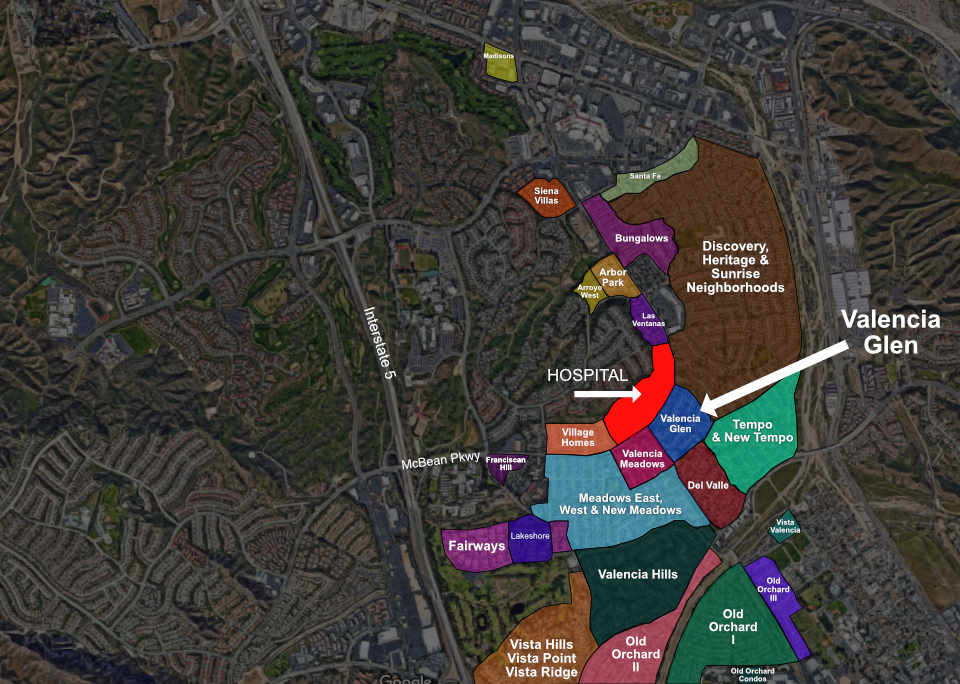 Listings in Valencia Glen & the Heart of Valencia
Click Here if No Listings are Displayed
Valencia Glen is a small neighborhood so there may be no homes on the market. To see listings ONLY in Valencia Glen, Click Here. The listings below include ALL homes for sale in Valencia Glen AND in the "Heart of Valencia".
Sorry we are experiencing system issues. Please try again.
Need Representation to Buy a Home?
We have represented buyers here in the past and we are ready to help you too! Contact us and get started today.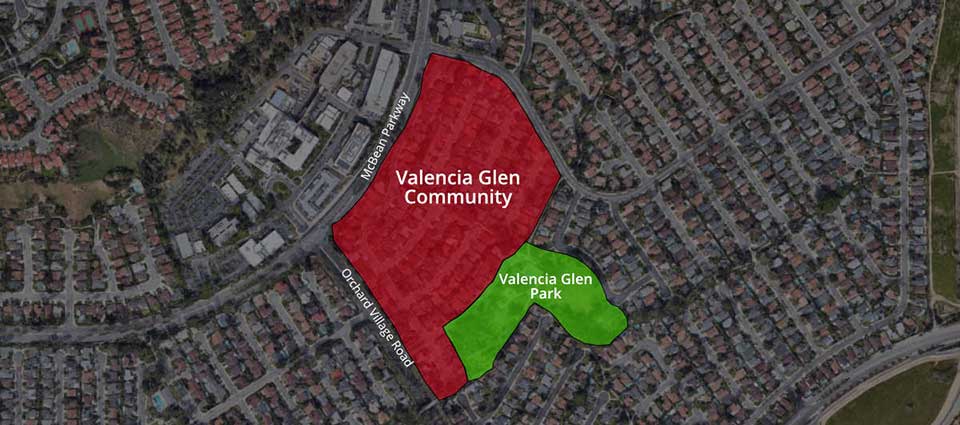 Description of Homes in Valencia Glen
The housing in Valencia Glen consists primarily of four bedroom, single family homes with two or three bathrooms. There are also a few three bedroom houses but those are less common. It's possible you might find a townhome but if so, they are far and few between. Walking the neighborhood, we see it's laid out in such a manner so most homes are situated on a cul-de-sac, with the paseos just a few steps away.
Most include 3 bathrooms sized from 1,900 sq ft to just under 2,000 sq ft. These are mostly single story houses with attached 2 car garages, so that's often a plus when it's time to sell.
There are a few larger homes with 5 or 6 bedrooms, usually sized at just under 3,000 sq ft. Some even have a loft, swimming pool and large backyard.
Interested in Selling Your Valencia Glen Home?
Valencia Glen is a classic neighborhood and we're happy to provide representation to buyers and sellers. Please contact us with your questions or to schedule an appointment. There's NEVER any sales pressure whatsoever.
Email Matt & Meray
[email protected]