Declutter, Repair and Refresh Before Selling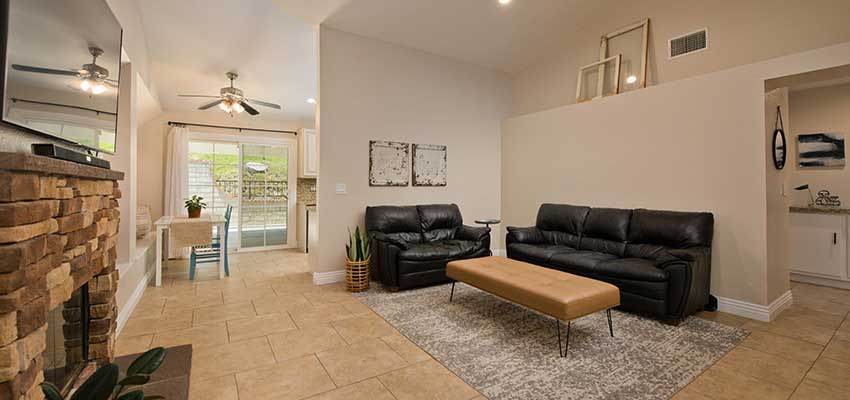 If you're planning to sell your home anytime soon the best first step you can take is to declutter and refresh your home. Certainly, this is much easier said than done, however if you want to sell your house reasonably fast AND for the highest price, this will go a long way in helping you be successful with your sale.
Before looking over the decluttering steps below, we want to encourage home sellers to treat your home sale like a business. By nature, we tend to become emotionally attached to our home. We often associate our houses with our family, friends and those we love. Remember, you'll keep your cherished memories forever and just because those memories happen to have been made in your home, they don't come with the house you are selling. Try thinking of your home as simply, a HOUSE. The shelter you have been using, but now it's time to move on to another. Your memories stay with you, not the house.
Decluttering and Depersonalizing
Depersonalize your home! Pack up those personal photographs and family heirlooms. Buyers can't see past personal artifacts, and you don't want them to be distracted. You want buyers to imagine their own photos on the walls, and they can't do that if yours are there! You don't want to make any buyer ask, "I wonder what kind of people live in this home?" You want buyers to say, "I can see myself living here."

Declutter! People collect an amazing quantity of junk. A good rule of thumb is, if you haven't used it in over a year, you probably don't need it. Here's a list of to help you de-clutter and depersonalize your home. In addition, we also offer a variety of home selling tips to help you get through the process of selling a home.
If you don't need it, why not donate it or throw it away? You can get a tax deductible receipt for donations
Remove all books from bookcases
Pack up those odds and ends
Clean off everything on kitchen counters
Put essential items used daily in a small box that can be stored in a closet when not in use
If you have the funds, we suggest moving some of your larger furniture items into temporary storage
Think of this process as a head-start on the packing you will eventually need to do anyway
Prepare Your House to Sell With Basic Home Repairs
Before adding fresh paint, be sure to make all those basic home repairs. Leaky faucets, missing plug plates, loose door knobs and lightbulb replacements are all simple repairs and when combined, really do make a big difference. Also, check the irrigation and replace sprinklers as needed. Even if you don't have that perfect garden, it's still worth keeping it maintained. Pull the weeds, cut the lawn, trim the edges and keep everything in order.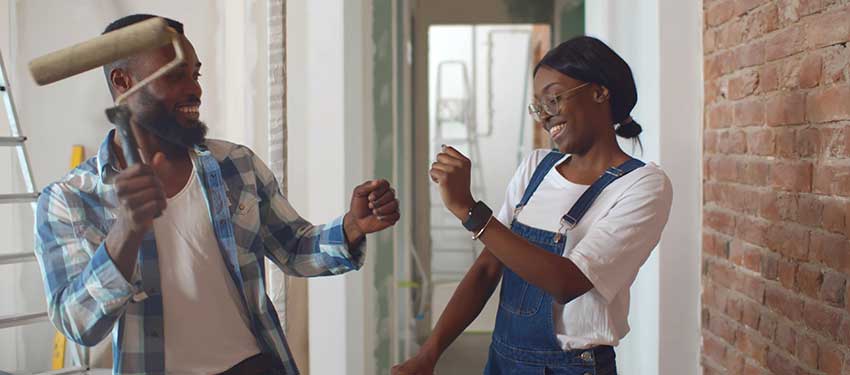 Fresh Paint is a Plus But Avoid Expensive Upgrades
Rather or not to do home upgrades is a really loaded question and the answer is, it depends. Your goal should be to make your home to look clean and fresh, so a coat of fresh paint can go a long ways. Do NOT over spend because your home's value will not increase to match the cost of the upgrades. On the other side of the coin, some inexpensive carpet might be worth the cost to help you get the most of your sale. Remember, the more buyers you can attract, the more offers you will receive, resulting in a higher price. Generally, you want to focus on making your home feel fresh and clean as opposed to wasting money on major upgrades!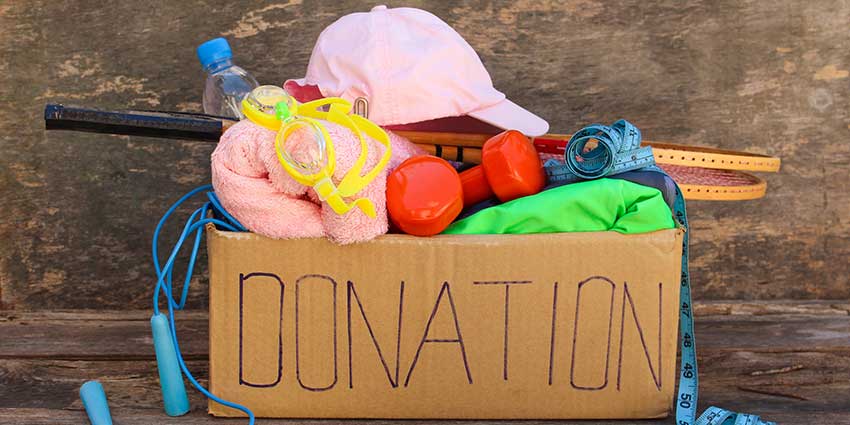 Donate to Charitable Organizations
By the way, when decluttering any home it makes good sense to donate some of your old furniture, clothing and what not. You'll be helping others and if you make donations to legitimate organizations you'll get a tax write off in return. Just don't forget to get a receipt! It really is a win, win for everyone and there's no reason to trash useful items if you can avoid it. Some of these organizations will even do pickups, saving you the trouble of making a dump run or overfilling your garbage cans.
Get started today by finding out what your house is worth.
Conclusion
Cleaning, depersonalizing, decluttering, making basic repairs and adding a fresh coat of paint will help you prepare to sell your home. You can easily find an affordable repair person, or do it yourself. Once complete, you'll be prepared to move forward and with your real estate agent to market your home for sale.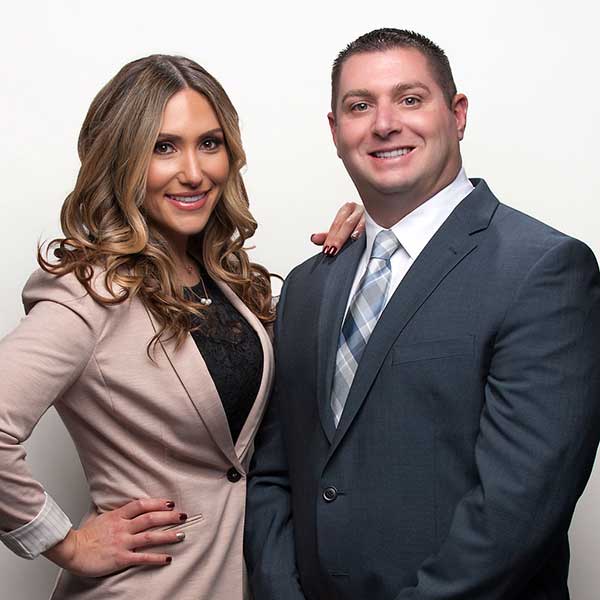 Schedule a Listing Appointment With Local Realtors, Matt & Meray Gregory
[email protected]

We are committed to helping those we represent make accurate and informed decisions. We handle all types of transactions and we're ready to help you, today.

Your Local REALTORS®
DRE# 01463326
DRE# 01831112