Toscana Highlands 55 Plus Community Coming Soon!
Today we're pleased to share a brief report about Toscana at Tesoro Highlands, a brand new age restricted community now under construction by Lennar. This new subdivision is located at the top of the Tesoro Del Valle community within the Tesoro Highlands development in Valencia of Santa Clarita. As construction continues to advance and model homes become available for viewing, we will provide additional details right here. Those interested can expect to see photos, watch a video and read more detailed first hand information.
Developed
Under Construction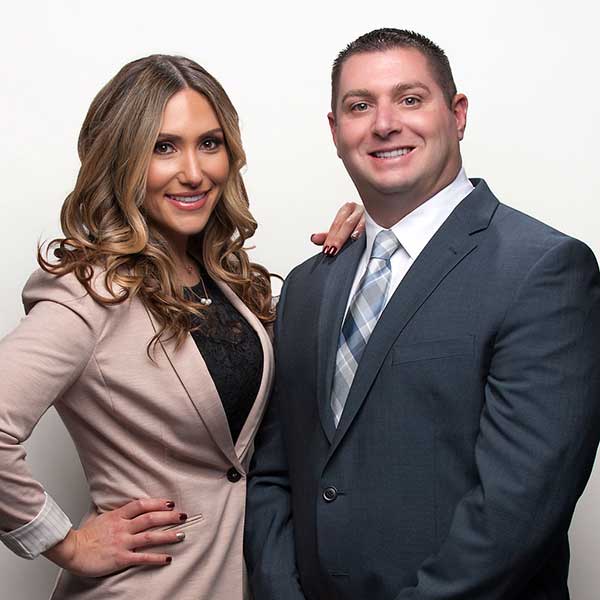 Toscana at Tesoro Highlands Report
Matt & Meray Gregory
[email protected]

As experienced local REALTORS®, Brokers and designated senior real estate specialists, we provide the advantages you need when selling your home and buying in any age restricted community.

Your SRES REALTORS®
DRE# 01463326
DRE# 01831112
Toscana at Tesoro Highlands
This new Toscana Highlands neighborhood is just one subdivision within the new Highlands at Tesoro development. Overall, the Highlands will include over 800 new homes and according to reports, approximately 360 of those will be for active adults.
As of July 2023, the model homes are being built and expected to be open for tours later this summer. By the way, don't be confused! There's another nearby neighborhood called Toscana of West Creek, but it is unrelated to this one and is not a 55 Plus neighborhood.
Home Descriptions
The Toscana Highlands homes have been designed specifically to meet the needs of active adults and all will be single story houses. There will be 3 different models available in 3 exterior designs. The Santa Barbara exterior will be a combination of stucco with wood trim and a barrel tiled roof. Then we have a ranch styled California exterior with a more traditional gable roof. The third is an adobe ranch style design with brick and stucco finishes. All will fit in nicely with the overall look and feel of Tesoro Del Valle.
As with most brand new homes, the main living space in Toscana is open and includes the living room, dining area and kitchen. There's also a room that can be used as an office or den, a half guest bathroom, laundry room, a California Room and a two car garage. It's interesting to note, each secondary bedroom comes with it's own private bathroom.
The Toscana 1 homes are expected to be sized at approximately 2,205 SF and come with 2 bedrooms and 2.5 bathrooms.
The Toscana 2 homes are anticipated to be similar to Toscana 1, but sized a bit larger at approximately 2,257 SF.
The Toscana 3 homes are planned to be the largest, sized at 2,336 SF with 3 bedrooms, 3.5 bathrooms, an office, a large California Room, laundry room and a 2 car garage. Of course, the spacious primary suite includes the primary bathroom, walk-in closet and more! Even better, both the second and third bedrooms each have their own walk-in closets and private restrooms.
CAUTION:
If you are interested in buying a home in Toscana Highlands or any new development, it's important to take us with you when visiting for the first time. Why? Because if you sign in at the sales office without us, we won't be able to represent you with your purchase. We know all the right questions to ask to get the answers you need to make accurate and informed decisions. As long as the builder cooperates with third party realtors, it costs buyers nothing for us to provide professional representation. It's also a much needed added layer of protection.
Recreational Amenities & Local Conveniences
In addition to the many shared amenities planned for the Highlands, Toscana will have it's own HOA recreation area with a clubhouse, pool, hot tub, gym and more. As the construction progresses and once this community center is complete, we'll display our pics here.
Just like for everyone living here in Tesoro, it's just a short drive to nearby schools, convenience shopping, dining and more. Nearby schools include Tesoro Del Valle Elementary, Rio Norte Junior High School and Valencia High School. The elementary school is part of the Saugus Union School District. Valencia High and Rio Norte are both part of the William S. Hart School District.
Find More 55 Plus Communities
Our Thoughts
This neighborhood should turn out to be a good fit with the overall Tesoro Del Valle community. We like the way the main street enters the Highlands, circles around and connects back, making it convenient for residents to come and go. Also, the developer deserves a pat on the back for making all the homes single story! This another terrific opportunity for active adults to buy a brand new home in a suitable neighborhood.
General Information
The information provided here is based on our visits to some of the boundaries of the development and our own review of documents and articles about the development.
To be clear, the Gregory Real Estate Group is not affiliated with this Highlands at Tesoro project in any way. We are local REALTORS®/Brokers and a family owned real estate company. Of course, we are always interested in new 55 Plus housing developments and sharing our unbiased, first hand information with our friends, clients and website visitors.