Questions to Ask a Realtor When Selling
Today, we're sharing a handy list of questions to ask a realtor before selling. When we meet with new clients, we sometimes feel like we're overloading them with too much information, too soon. However, as a homeowner chances are, you're not up to date or may not know of the type questions to ask a realtor before selling your home. We've also had new home sellers come to us, unsatisfied with their previous agent because they didn't feel their questions were being given sufficient consideration. In addition to the questions shown below, we also offer an array of home selling tips, perfect to help you move forward with selling your home.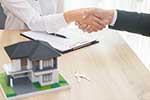 Even for those homeowners with past experience selling their houses, if it's been a few years, your information is out of date. Of course, we'd love the opportunity to answer any of your real estate related questions. So… we've put together our list of the most common questions to ask a realtor before selling. Keep in mind, there are plenty more questions to ask but we'll touch on the most important and that should give you enough information to come up with more questions more specific to your own circumstances. We also include some short comments where relevant.
Most Common Questions to Ask a Realtor When Selling
OUR COMMENTS INCLUDED
Do you work at real estate full time or part time?

The truth is, your life will be easier if you are using a full time realtor. There's nothing wrong with using a part timer as long as you can confirm they have plenty of experience under their belt and will be available when needed. Verify your schedules are compatible to avoid future conflicts.

Are you a licensed realtor and how long have you been licensed?

There's probably little to worry about with this however you can quickly verify a real estate license at the Department of Real Estate. Also, you might be interested to know, any contract you sign is always with the agent's broker, not the realtor/salesperson.

Are you a member of the local real estate local board?

If you live in Santa Clarita or the SFV, that will be the SRAR. This is important for a number of reasons but also because all realtors must be a member of the local real estate board in order to list your home on the MLS.

Do you usually represent buyers, sellers or both?

Most realtors represent both however realtors with less experience usually represent more buyers early in their careers. If the realtor has at least some experience as a listing agent, there's probably little to be concerned with here.

How many properties have you sold in the last year?

It's best to choose an agent with a few recent and successful sales where he or she represented the seller. If you have any concerns, as to contact the clients.

Do you have good relationships with other realtors in my community?

This is more important than most people think! Within the real estate community word get's around fast and believe me, realtors always prefer to work with others they know to be solid. It does matter, especially when buying a home.

Do you have a website and if so, does it appear in the Google search results?

This is probably the most important question to ask a realtor when selling. If you agent doesn't have their own website, see suggest finding someone else. Visit their website to verify it's easy to navigate and looks decent. Then, go to search Google for the agents name or their business name. If you don't find much, as why. Also, be sure to check their Google Reviews, Zillow, etc. If they don't have any of those reviews, ask for some references.

Do you provide professional photos and videos featuring my home?

Professional level photos and well made videos are proven to bring more buyers to your door. If anyone tells you otherwise, you are being misinformed.

Will my property be featured on it's own property web page?

Of course, in this day and age your house should have a property web page dedicated specifically for your property. Yes, having your house listed on Zillow and Facebook is nice, but we know buyers are easily distracted! Other websites don't care specifically about your listing and offer your buyers too many other choices. Given a chance, they will click or tap their way to another listing BEFORE fully seeing your own listing. Each of our listings have their own web page on our highly ranked local real estate website.

Will you advertise my house for sale online and offline?

The more exposure your home receives, the more potential buyers you will find, resulting on more offers and a higher price. This is basic marketing 101 however, some realtors won't spend a dime on advertising. Probably the same agents with few sales and little success.

Will you be having weekly open houses? If so, will you be conducting the open house yourself?

Some agents don't like doing open houses however it's a good way to get exposure in your neighborhood. Other agents will tell you they will do open houses but pass it off to other agents. This is fine but you want to make sure someone you can trust is holding your house open at least once every two weeks.

Do you already have a buyer for my property?

If so, do you plan to represent the buyer? If yes, how will you avoid a conflict of interest? If you are using a low budget real estate agent, be VERY CAUTIOUS! Learn more about low commission real estate agents here.

What's my house worth and what would be the listing price?

Of all the questions to ask a realtor before selling, don't mis this one! If the value sounds higher than you know it should, be cautious and ask more questions. We're sorry to say, there are some realtors out there who will tell you your house is worth more than it is, knowing full well the price will need to be lowered later. This is a marketing ploy and you will immediately know you are talking with a scam artist or someone very, very inexperienced and not qualified to sell your home.

Once my property goes in escrow, will you be personally meeting the various representatives when they visit?

This should include appraisers, home inspectors, pest control inspections, etc.

Do you plan to place a lockbox to allow other realtors access to my home?

Usually this is okay but depending on your circumstances you may or may not want to allow a lockbox. Please know, the less restrictions you place on access to your home, the more views you will receive.

Will my home's listing be included and FEATURED in major national websites such as Zillow, Trulia and Realtor.com?

This is not required for marketing your listing however every little bit of extra advertising helps.

Will you be using paid advertising to attract buyers?

This might include Pay Per Click on Facebook, Instagram, Google Search, etc. We do extensive, full court press type advertising on each and every one of our listings. We're happy to explain more if you'd like to meet but please know, to get the most money for your house, aggressive marketing is a MUST!

How will you avoid window shoppers and attract more qualified buyers to my home?

It's very difficult to keep the lookieloos away and sometimes they are a good thing because they are the same type who will share about your home with others. However, when it comes to offers, it's best to require all offers include a approval letter from a qualified lender.

Will you be attempting to use my sale to gain business from any other avenues other than receiving sales commission?

some agents also act as the lender or the lender's representative so they can earn more commissions from other parties involved in your sale. There are home inspectors, appraisers, pest control companies, etc. Although this is not illegal we suggest avoiding any agent doign this type of business.Regardless, as long as they disclose this information to you, it's your decision.

How much will you charge to sell my property?

This amount is always negotiable but just like anything else, there's value to consider as well. Also, ask if there any other fee's or hidden costs you should expect? You might save using someone who charges less, but if he or she doesn't do the pro photos or paid ads qnd you may not get the highest price. Our honest suggestion is to choose someone who is fair, genuine and that you feel comfortable with. Transparency counts!

Who is your broker?

You probably already know the answer to this, but some realtors and also brokers. For instance, our Gregory Real Estate Group is owned and operated by Matt & Meray Gregory. Matt is the legal broker of record. This can be very convenient because there's no red tape or unnecessary delays you might experience with other large brokerage companies.
Yes, our list of questions to ask a realtor when selling is a bit long, but we hope you found at least some of them helpful. Should you have any further questions you are welcome to contact us directly. Matt & Meray Gregory, 661-713-4799.
Home Selling Tips
Questions to Ask Realtor When Selling
Obtain a FREE Comparative Market Analysis! Click or tap the button to open the form. Fill in your home address, name and email and we'll send you your CMA within one working day.